Northwestern remains in first place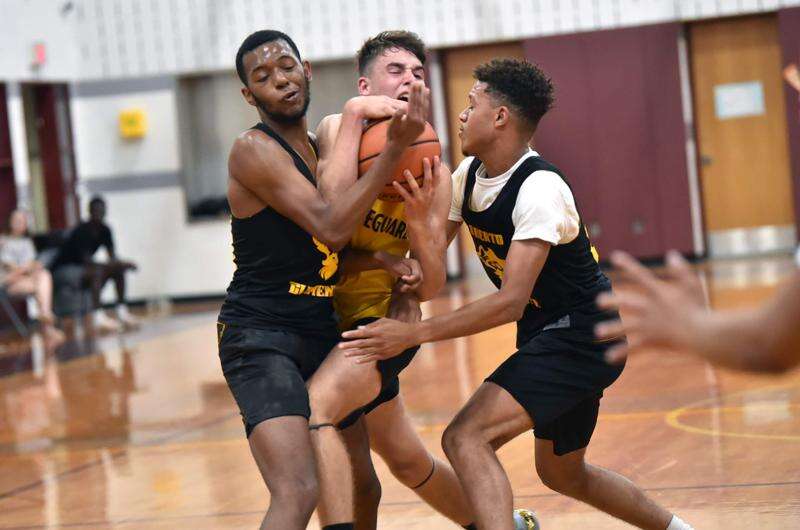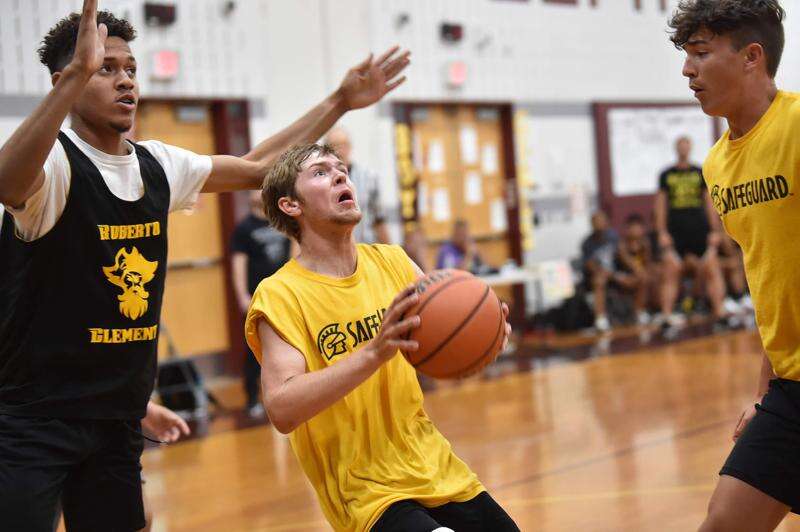 Published July 18. 2022 11:20AM
Following his first season as head coach of the Northwestern Lehigh High School boys basketball team, Cory Cesare is now in his first offseason at the helm and it could not have gone any better thus far.
Summers are meant to transition newer players into the system and wins and losses aren't as much of a focus. But the Tigers played most of the Lehigh Valley summer league unblemished winning their first 11 games before a loss to Roberto Clemente last week.
"I would say it's been a success," said Cesare on the offseason. "We've been able to build on some things we started to do at the end of last season and make them crisper throughout the summer. We've been able to get a lot of guys involved, from incoming eighth graders to seniors, so that has also been great for the program. And we've won some games, which is always positive for the program as well.
"I've seen buy in and commitment to what we're doing. We've gotten some more consistent attendance throughout the summer, which we really enjoy as coaches. Even as far as guys who aren't playing in the summer league game asking to come watch and sit on the bench just to be involved. So, we love that."
There have been a couple of guys that have stepped up and played well this summer.
"Cayden Fitch has really stepped up as a leader this summer," said Cesare. "He was really helpful with running our youth camp, and he has done a great job on the floor working with a lot of younger players. Gavin Nelson has also really stepped up as a scorer and has improved as a defender. We love what we some from Gavin. But I could speak about a lot of guys positively. We've seen great improvement this summer from a lot of our guys.
"This group is exciting because we are young and hungry. We have guys coming up that we expect to see great things out of, so that is exciting. We have also really displayed team toughness. Things like getting over screens, getting on the floor, competing on the defensive end, our guys have taken pride in those things this summer and it has helped us win."
Cesare and the Tigers are hoping that this summer's success translates into the winter season.
"We are just trying to build positive momentum going into the fall and then the winter," said Cesare. "We had hoped to get these guys playing more basketball together as a unit this summer, and we've succeeded with that. We've gotten a lot of guys involved and seen a lot of improvement already. However, no one is ever a finished product and we still have a lot of work to do. The rest of the summer and the fall, that is our focus."
This is the final week of the regular season before summer playoffs start next week.
LV Boys Varsity Summer
Basketball League
Scores from July 7
SMALL SCHOOL DIVISION
Saucon Valley 53 (Cydae Joseph-Davis 20), Bethlehem Christian 35
Lehighton 34 (Joe Roth 9), Salisbury 22
Roberto Clemente 50 (Darrell Monroe 23), Northwestern 33
Kutztown 39 (EJ Miranda 19), Catasauqua 36
BIG SCHOOL DIVISION
Reading 49 (Yadiel Cruz 24), Southern Lehigh 36
Notre Dame Green Pond 44 (Zach Rodgers 16), Central Catholic 41
Muhlenberg 43 (Joshua Alcantara 10), Easton 37
Allen 42 (Robert Johnson 12), Whitehall 39
Freedom 51 (KJ Mangros 16), Liberty 50
Service Electric Big School Player of the Week: Yadiel Cruz (Reading)
St Luke"s Small School Player of the Week: Darrell Monroe (Roberto Clemente)
Standings
SMALL SCHOOL DIVISION
Team W-L
Northwestern 10 - 1
Saucon Valley 8 - 2
Roberto Clemente 7 - 4
Kutztown 6 - 4
Upper Perkiomen 6 - 4
Lehighton 5 - 6
Catasauqua 3 - 7
Bethlehem Christian 1 - 9
Salisbury 1 - 10
BIG SCHOOL DIVISION
Team W-L
Muhlenberg 11 - 0
Parkland 10 - 0
Freedom 9 - 2
Central Catholic 7 - 3
Executive Education 7 - 3
Emmaus 6 - 3
Northampton 7 - 4
Notre Dame GP 7 - 4
Reading 7 - 4
Quakertown 5 - 5
Wilson West Lawn 5 - 5
Liberty 5 - 6
Pocono Mt. East 5 -6
Palmerton 4 - 5
Whitehall 5 - 7
Nazareth 4 - 7
Phillipsburg 3 - 5
Dieruff 3 - 8
Bangor 2 - 8
Allen 2 - 9
Southern Lehigh 1 - 10
Easton 0 - 11