Curtain Rises: 'A Chorus Line' in PSF spotlight two years after pandemic delay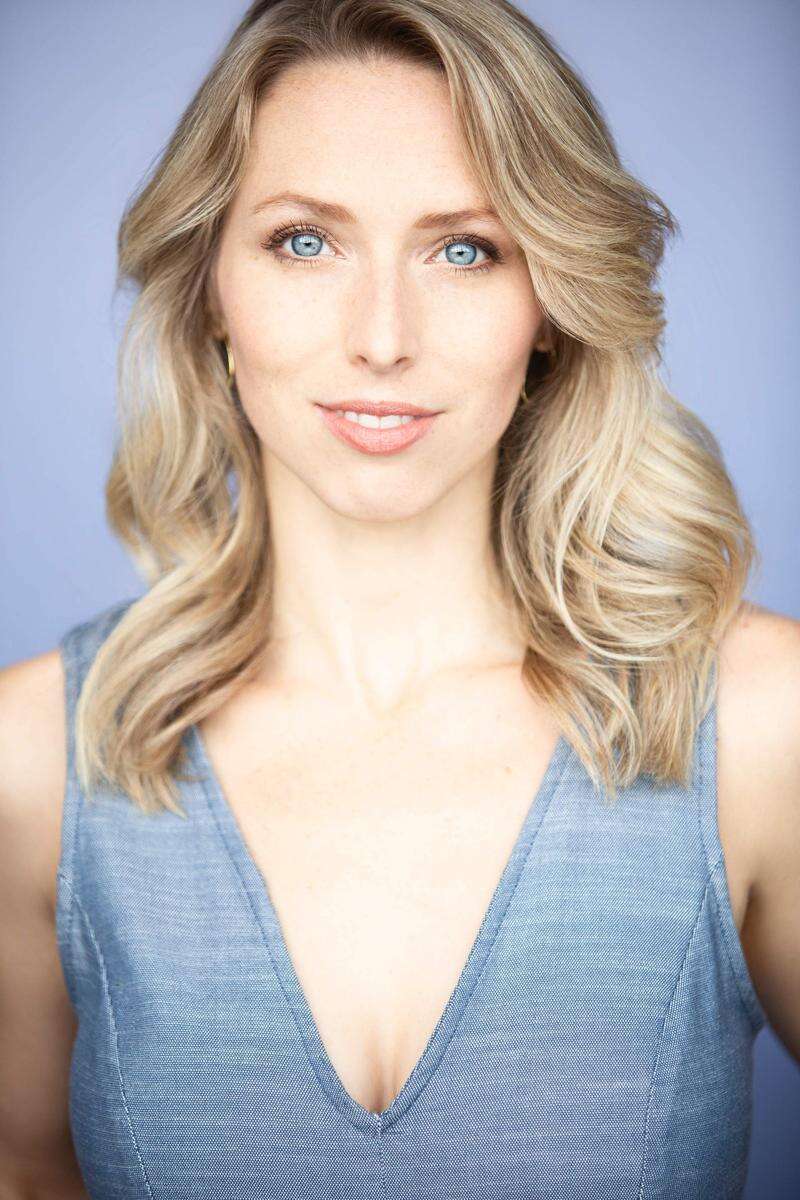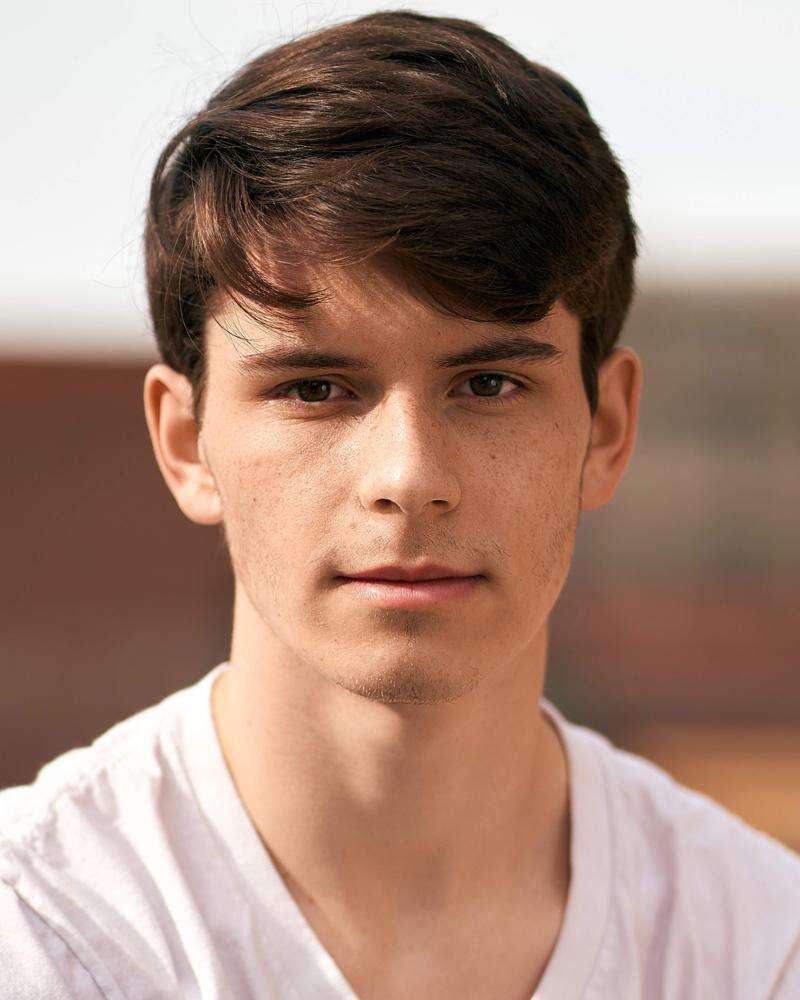 Published June 24. 2022 01:24AM
The first Pennsylvania Shakespeare Festival (PSF) Main Stage production of its 2022 season is the Tony Award- and Pulitzer Prize-winning "A Chorus Line."
"A Chorus Line" runs June 22 through July 10 on the Main Stage, Labuda Center for the Performing Arts, DeSales University, Center Valley.
The show was originally scheduled for PSF's 2020 season, but was postponed because of the coronavirus (COVID-19) pandemic shutdown.
"A Chorus Line" Director Dennis Razze has assembled a cast that includes Broadway performers, film and television talent and several actors who are veterans of the show.
"I am thrilled that PSF is able to bring back live musical theater, and especially excited that we will be back with one of the most famous musicals in the modern American theater," says Razze, PSF Associate Artistic Director.
"Michael Bennett's mas-
terpiece celebrates the dancer in musical theater and by extension, all of the creative artists who give so much of themselves to bring this art form to life through their love of the art and their devotion to performing," Razze says.
"A Chorus Line," an icon of American musical theater, was created by choreographer Michael Bennett and composer Marvin Hamlisch. The 1975 musical has lyrics by Edward Kleban and a book by James Kirkwood Jr. and Nicholas Dante.
In a thrilling mix of song, dance and drama, the show illuminates the ambitions of ensemble dancers in the final chorus audition for an upcoming Broadway show.
"A Chorus Line," one of the longest-running Broadway musicals of all time, features classic numbers such as "What I Did for Love," "One," "I Can Do That," "At the Ballet," "The Music and the Mirror" and "I Hope I Get It."
The musical received 12 Tony Award nominations, receiving nine, including best musical, best book of a musical, best original score and best choreography, and the 1976 Pulitzer Prize for Drama.
The cast is led by James Harkness (Zach), Sissy Bell (Cassie), Patrick S. Higgins (Mark) and Julia Feeley (Judy).
Harkness, best-known for Broadway's "Ain't Too Proud: The Life and Times of the Temptations," has appeared on Broadway in "The Carole King Musical," "Chicago," "Dream Girls," "Aida," "The Color Purple" and "Guys and Dolls."
Bell, who has appeared on Broadway in "Tootsie" and "Anastasia," performed at the 73rd Annual Tony Awards and in Macy's Thanksgiving Day Parade.
Higgins played the role of Baby John in director Steven Spielberg's 2021 film "West Side Story."
Feeley has appeared on the hit Amazon Prime series, "The Marvelous Mrs. Maisel."
Allentown native and Broadway designer Michael McDonald designs the costumes for the show.
McDonald, a 1981 William Allen High School graduate, was costume designer for more than 30 shows at Muhlenberg College and more than 20 shows at Civic Theatre of Allentown before moving to New York in 1992. He worked with New York costume designer Beth Clancy on Edward Albee's Tony Award-winning "The Goat," the musical "Blood Brothers" and Arthur Miller's "The Ride Down Mount Morgan."
McDonald received a Tony Award nomination for Best Costume Design and a Drama Desk Award nomination for Outstanding Costume Design for the 2009 Broadway revival of "Hair."
Australian Andy Peterson is music director and conductor. He has worked on Broadway on "Tootsie." He is the composer of "Razorhurst" and "Stalker: The Musical." He is co-creator on the hit musical audio series "The World to Come," for which he wrote more than 50 original songs.
Luis Villabon will recreate the iconic Michael Bennett choreography. Villabon has a long relationship with the show, having played the role of Paul in 13 different national and international tours, performing the role nearly 2,000 times. He coached Antonio Banderas, who played the role of Zach in "A Chorus Line" in Malaga, Spain.
The cast includes Bianca Bulgarelli (Val), Kathryn Brunner (Bebe), Musa Hitomi (Connie), Lauren Emily Alagna (Kristine), Emma Vielbig (Maggie), Madison Finney (Shelia), Brandon Moreno (Larry), Shaun-Avery Williams (Richie), Clint Maddox Thompson (Al), Matthew Aaron Liotine (Greg and Dance Captain). Paul Watt-Morse (Don), Josiah Behrens (Tom), Josh Curran (Roy), Morgan Harrison (Vicki), Thomas Henke (Bobby), Marlena López Hilderley (Tricia), Justin Lopez (Patrick), Andrew Ruggieri (Mike), Nick Schrier (Frank) and Lilianna Solum (Lois).
Richard Latta, lighting director at the Ogunquit Playhouse, Maine, designs the lighting for the show. He designed the lighting for "A Chorus Line" twice previously.
Stage Manager Randy Lawson has stage-managed two previous productions of "A Chorus Line" and has numerous Broadway and regional theater credits.
Sound design is by David M. Greenberg, sound designer and sound supervisor for PSF and DeSales University.
The wearing of face masks is required in Labuda Center.
The July 6 performance provides open-captioning for patrons who are deaf or hard-of-hearing and audio description for patrons who are blind or visually-impaired. Tickets are half-price for patrons using these services. Information: PSF Box Office Manager Kyle Schumaker, 610-282-3654, ext. 1.
"A Chorus Line," 7:30 p.m. June 22-25, 29, 30, July 1, 6-8; 2 and 7:30 p.m. June 26, July 2, 9; 6:30 p.m. June 28, July 5 and 2 p.m. July 3, 10, Pennsylvania Shakespeare Festival, Main Stage, Labuda Center for the Performing Arts, DeSales University.
Tickets: www.tickets.desales.edu ; 610-282-3192
Civic's "Indecent" postponed:
Civic Theatre of Allentown has postponed the final show of its 2021-2022 season.
The award-winning play "Indecent," originally scheduled June 17-26, Nineteen Street Theatre, 527 N. 19th St., Allentown, is postponed to August.
According to William Sanders, Civic Theatre Artistic Director, a cast member had a non-COVID related injury and "to keep the cast and crew together, we decided to postpone until August when everyone will be able to do it."
Sanders says new dates for the show will be announced as soon as they are confirmed by the licensing company for the play.
Ticket information: www.civictheatre.com ; 610-432-8943
"Curtain Rises" is a column about the theater, stage shows, the actors in them and the directors and artists who make them happen. To request coverage, email: Paul Willistein, Focus editor, pwillistein@tnonline.com.