Whitehall-Coplay Legion team off to a good start this season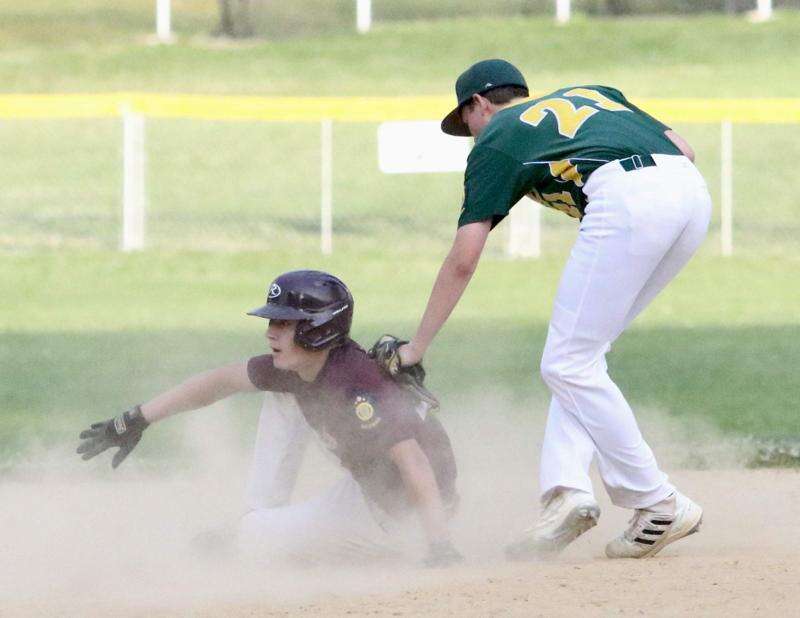 Published June 23. 2022 09:36AM
The Whitehall-Coplay Legion team sits at 7-3 this season, in fourth place in the Lehigh Valley League.
It's the second year for the team, which combines former teams Fullerton and Coplay from past seasons.
While the 7-3 record looks good on paper, it hasn't always been easy for the team this year.
"It has been a crazy season schedule-wise with all of the rescheduled games due to high school playoffs and rainy weather," said manager Andy Hausman. "Besides our backloaded schedule with make-up games, we play 5 games in 5 days this week, and my scout troop is getting ready to leave for our week of summer camp on Sunday."
On June 15, the team beat Southern Lehigh 7-0. They followed that with an 11-0 victory over Allentown. In that contest Dylan Carfara went four innings and allowed four hits while fanning four and not allowing a run. James Evans closed out the final inning with a strikeout while allowing three hits.
Alex Kotsch, Carfara, Matt Berhard, Connor Foster, Tyler Mastropieri, Koury, Ryan Hausman and Evans all had one hit in the win. Kotsch, Carfara, Jace Duld, Berhard, Foster, Mastropieri and Koury picked up RBIs in the win.
The team did fall to South Parkland on Monday, 4-1.
Anthony Carpenter went six, strong innings allowing six hits, a run while striking out seven. Luke Meehan pitched the final inning.
Nick Lindenmuth went four innings for Whitehall, allowing five hits and just one earned run while fanning four. South Parkland led 1-0 after four innings but added three more in the bottom of the fifth to pull away.
Whitehall scored its run in the top of the sixth. Evan Kovalcik had a pinch hit and would score on a Owen Ness RBI hit. It was part of a 3-for-3 day for Ness.
Carfara and Duld also had hits in the loss.
The team traveled to Emmaus on Tuesday and got off to a hot start in a 13-1.
Lindenmuth had a huge day going 4-for-4 at the plate with four RBIs, including two doubles. Sammy Castillo went four innings allowing four hits, one run while fanning seven. Ryan Hausman struck out the side in his one inning of work to close it out.
Kotsch, Jace Dold and Matt Rader all had two hits while Kotsch, Duld and Bryan Weller each drove in two runs.
"I will say we have a great bunch of kids this season with a nice mix of older and younger players," Hausman said. "The guys are very supportive of each other, and everyone has been giving 100% effort once they step out onto the field and it has been reflected in our [7-3] record to this point.
"We also have an excellent coaching staff again this year which has been invaluable to our team's early success."
Hausman is assisted by Chris Bernhard, Zack Hartman, Rick Kern, Joe Miller, Matt Snyder, Bryan Weller Sr., and Ray Rabeh.
"The disappointment of losing last year in the league championship game to Salisbury has served as motivation for our players to play hard to get back to the playoffs, and hopefully earn another shot at a championship," Hausman said.