Monroe judge rules Horvath is guilty in Holly Grim murder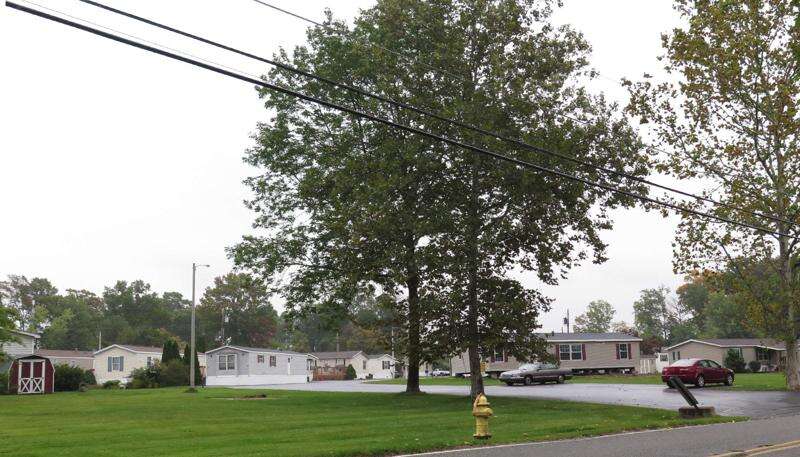 Published June 23. 2022 11:09AM
A judge has convicted former Ross Township resident Michael Horvath in the 2013 kidnapping and murder of Holly Grim, nine years after police initially identified him as a suspect.
Monroe County President Judge Margherita P. Worthington handed down a guilty verdict June 17 after a nonjury trial.
The verdict provided some closure for family and friends of the single mother who was last seen alive in her home in the Red Maple Acres mobile home park, 1190 Grange Road, in Lower Macungie Township, between 6:34 and 7 a.m. Nov. 22, 2013.
Grim's mother, Jeanette, became suspicious after she didn't answer calls and didn't show up for work that morning and contacted 911. When police searched her home, they found her glasses, asthma medication, cigarettes and car, all things Grim would have taken if she left the home.
At the scene, police saw a spilled coffee mug and an overturned ashtray on the floor. A single button not matching any of Grim's clothes was found on the floor.
That day, police searched the home and found a fresh bloodstain on the back door. The stain was allegedly matched to Horvath's DNA - leading police to focus the investigation on him.
Police conducted three years of interviews before officials began to dig up Horvath's Saylorsburg yard.
During the trial, prosecutors said Horvath obsessively stalked Grim and documented it in a journal which they found in his home.
Horvath and Grim were co-workers at Allen Organ Company in Macungie.
Horvath's defense attorney argued there were other more likely suspects, including his wife Cathy.
Grim was considered a missing person until September 2016, when police searched Horvath's property and found bones which matched her DNA profile. They charged Horvath with her kidnapping and murder a month later.
Horvath had been a suspect in the case almost from the beginning of the investigation.
State police identified him as one of several employees who were absent the morning Grim went missing. They had also worked in the same department for more than six years.
The day Grim disappeared, Horvath showed up hours late to work. Horvath claimed he got a flat tire on his way to work and drove home to repair it before returning.
Police were suspicious of that explanation, and focused further on him after they matched Horvath's DNA to blood found smeared on the door to Grim's trailer home.
Police later received cellphone records showing Horvath was near Grim's home the morning of her disappearance - casting further doubt on his story about the flat tire.
In 2016, police conducted their fourth interview with Horvath. He admitted to lying in previous interviews when he told them he had never visited Grim's home before.
Police then got a warrant to search his Ross Township property, where they found a rib and skull fragments which were identified as Grim's.
Police then searched his house and recovered journals showing he had followed Grim extensively in the months before her disappearance, documenting the times when she left the house and when other people visited.
Zachary Grim, who was a child at the time of his mother's disappearance, told BRCTV-13 after the verdict, "This is what we wanted. This is what the family has been hoping for."
Supporters wore purple shirts in memory of Holly. Purple was her favorite color, according to her obituary. One of her friends, Nancy Godowsky, said, "I am hoping Zack can get some peace. This man took away his mom."
Holly Grim often attended races at Mahoning Valley Speedway in Carbon County.
Horvath could face life in prison. His sentencing is scheduled for September.