Patrick Mulcahy receives 2022 Will Shakespeare Award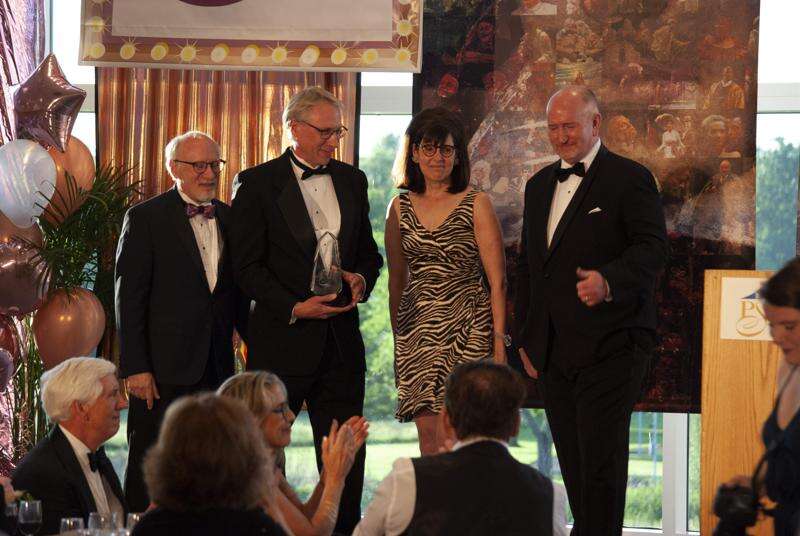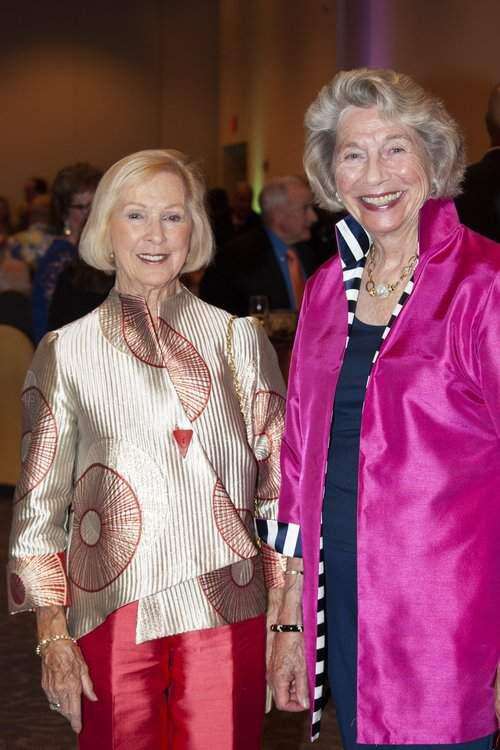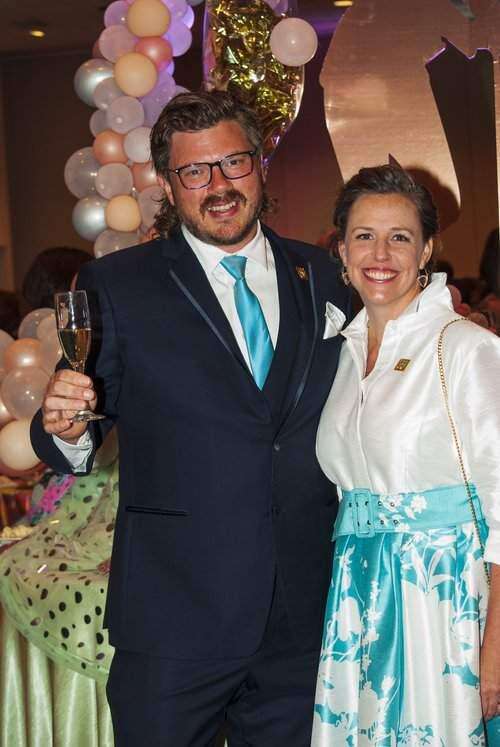 Published June 18. 2022 01:34AM
by
BY PAUL WILLISTEIN
pwillistein@tnonline.com
Patrick Mulcahy has received the 2022 Will Shakespeare Award.
Mulcahy steps down as producing artistic director of the Pennsylvania Shakespeare Festival (PSF) at the end of the 2022 season.
Mulcahy was presented with the Will Shakespeare Award June 4 at Luminosity, the annual PSF gala.
The gala, which included a cocktail reception, silent auction and formal sit-down dinner, was back inside University Center, DeSales University, after being held in 2021 under a tent on the center's parking lot.
The gala was not held in 2020 because of the coronavirus (COVID-19) pandemic shutdown.
The PSF 2022 season is back in-person, June 3 through Aug. 7, Labuda Center for the Performing Arts.
PSF presented a 2021 season of live and streamed performances. The 2020 season was canceled because of the pandemic.
Mulcahy has led PSF for 19 years, longer than any previous leader, including Rev. Gerard J. Schubert, OSFS, founder of PSF, now in its 31st season.
"Patrick has been the architect," said Casey Williams Gallagher, PSF managing director. Gallagher said the Will Shakespeare Award recognized the work of Mulcahy as "exceptional in the best sense."
"Father Jerry Schubert had the vision for a Shakespeare Festival," said Dennis Razze, PSF Associate Artistic Director. Razze described Mulcahy's leadership as "inspired and inspiring.
"I learned so much from him and as my friend, he is almost like a brother," Razze said.
Razze said PSF shows directed by Mulcahy were "stunning."
Razze recounted an anecdote when a thunderstorm knocked out power, July 19, 2006, to DeSales' Center Valley campus, and the main stage production in Labuda.
"Opening night of 'My Fair Lady,' the power went out and we both held flashlights so the actors could finish the production," said Razze.
"What we accomplished, we accomplished together," Mulcahy said of his PSF tenure. "When I think what Will Shakespeare accomplished in two decades, that is humbling."
Mulcahy called PSF "a magnificent flying machine, but vulnerable. We aim to soar again this summer."
Mulcahy was presented the Will Shakespeare Award by Gallagher, Razze, and Judith A. Harris, PSF board of directors president.
Performing several show tunes was Broadway star Mike Eldred, accompanied by Nathan Diehl, piano. PSF Young Company actors also performed.
Presenting opening remarks were Bill Hoblin, PSF director of development, and Keith and Stefanie Wexler, gala honorary chairs.
The invocation was given by the Rev. James L. Greenfield OSFS, DeSales University president.