Falcons open LVL season with two wins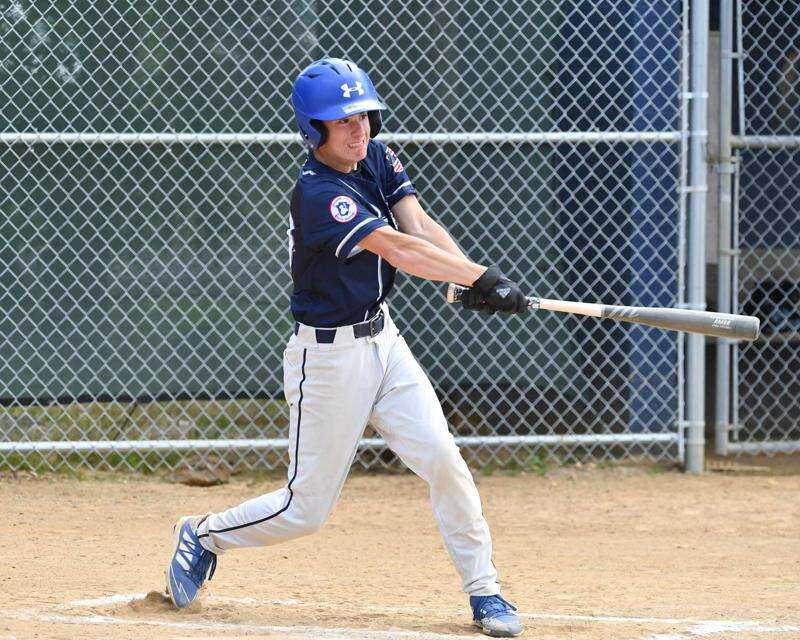 Published June 16. 2022 09:46AM
by Mike Haines mhaines@tnonline.com
With most local high school baseball team's seasons now complete, summer baseball action got into full swing as Lehigh Valley Legion started games nearly two weeks ago.
Defending league champ Salisbury started the summer 2-1 with wins over North Parkland and the Carbon Monarchs and a loss to South Parkland.
The Falcons opened the season with a 4-3 win over North Parkland on May 31.
Jacob Bucchin drove in a first-inning run with an RBI triple to give Salisbury a 1-0 lead. The Buffaloes answered with two runs in the top of the second inning and took a 3-1 lead with another run in the third.
The Falcons battled back in the middle innings. Two walks and two North Parkland errors led to two Falcon runs in the fourth inning and a tie game. Bucchin scored the game-winning run on a passed ball in the fifth inning.
Thomas Lovelidge got the win, pitching five innings and allowing three runs on three hits while striking out six batters and walking three. Austin Spisszak pitched two innings and allowed just one hit and no runs for Salisbury.
The Falcons committed just one error in the game while the Buffaloes made three.
Salisbury pulled out another one-run win in its second game, beating the Carbon Monarchs 6-5 on June 1 thanks to a six-run second inning.
A walk and an Andrew Grejda double put runners in scoring position. Jordan Tocci and Grejda each scored on back-to-back singles from Lucas Soria and Lovelidge. Singles by Hunter Rothrock and Tocci, along with a pair of walks, made it seven straight Falcon batter to reach base with one two outs in the second as runs came in on a Bucchin walk, Tocci's single and Bucchin's steal of home for a 6-0 lead.
Carbon, which played error-free defense, made a late charge with two runs in the sixth inning and three more in the seventh.
Grejda pitched 6 1/3 innings while allowing 10 hits and five runs. He struck out three Monarchs and walked none. Rothrock pitched the final two outs of the game, allowing one hit and striking out two batters.
The Falcons' win streak ended at two games when they fell to unbeaten South Parkland 12-1 in five innings last Thursday.
Salisbury's offense was hot early again. The Falcons' only run of the game came on a fielder's choice in the first inning. that made it 5-1 after the Trojans put up five runs in the top of the first inning.
Three South Parkland pitchers (Sean Superka, Evan Brandt and John Friday) combined to allow just three hits over five innings.
Salisbury has games this week against Northern Valley (Tuesday), Whitehall-Coplay (Wednesday) and Allentown (Thursday).