Emmaus High School holds commencement ceremony June 12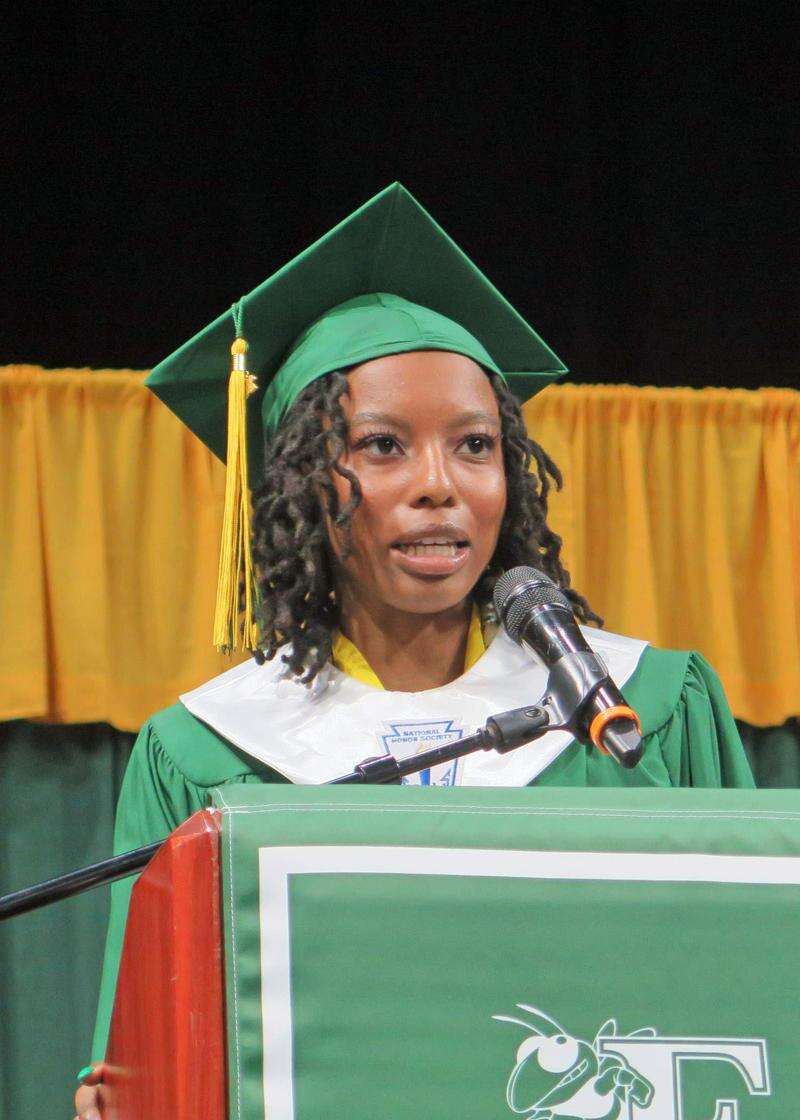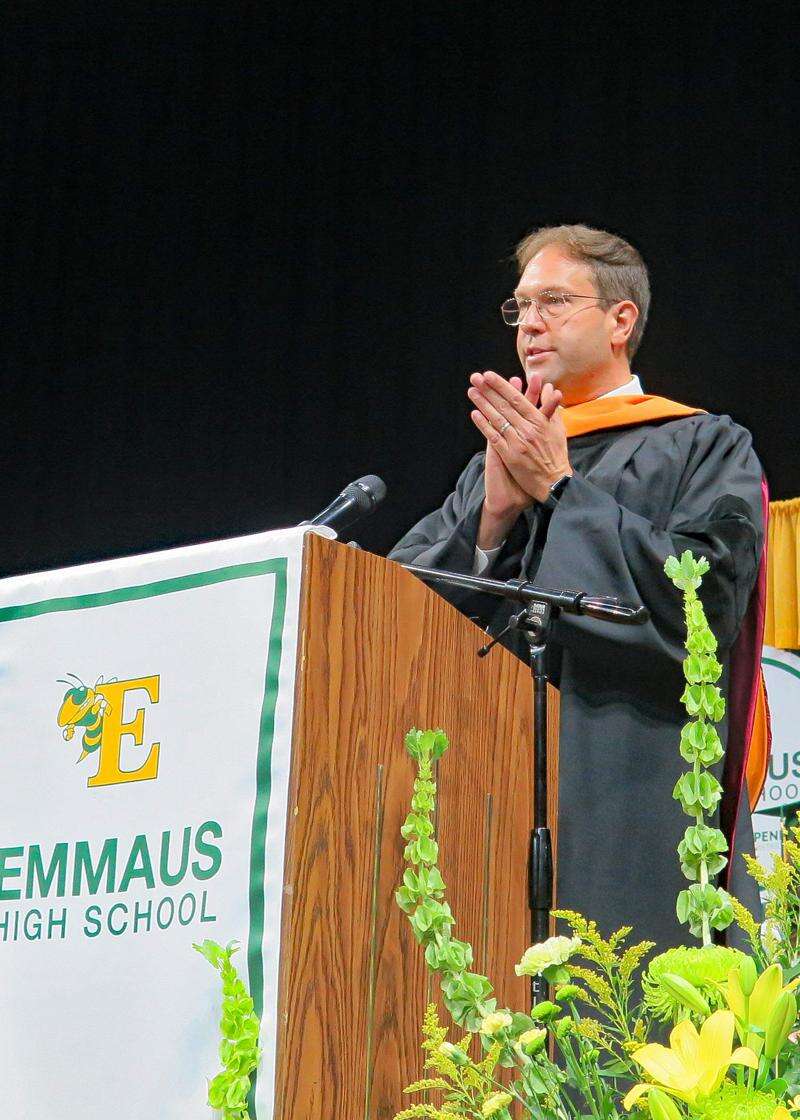 Published June 16. 2022 11:03AM
Emmaus High School seniors entered the PPL Event Center June 12 to "Pomp and Circumstance" performed by the EHS Orchestra under the direction of Connie Arnold for the 132nd commencement ceremony celebrating 670 graduates. Arnold also conducted the orchestra for the "The Star Spangled Banner." The alma mater was directed by Julia Wallace with the Emmaus High Chorale.
The EHS Class of 1972 was welcomed by Principal Dr. Kate Kieres, who then introduced the first speaker.
Jenna McGinnis is president of the EHS Class of 2022. She began her speech by acknowledging two deceased members of the class: Abigail Zukowski, died at 11 years old and Eric McGovern died in 2021. A moment of silence was held in memory of these students.
McGinnis talked about the importance of passion. "We've had four short years and now our earth, our country needs us. Embrace your families, your teachers and, most of all, each other. Congratulations Hornets, you did it!"
EHS Assistant Principal Greg Annoni introduced the Dr. Herman J. Corradetti Academic Hall of Fame Award recipient. This award is in memory of Corradetti, the popular former principal of EHS who died in 2017. He is remembered for being an advocate for students and for being deeply committed to the East Penn community. The award is given to a student with a love of learning, one who shows maturity and good citizenship and is a member of National Honor Society.
Annoni announced Olivia E. Pinocci-Wrightsman earned this place in EHS history. She has a 4.32 grade point average as well as the quality of leadership in the community and school. She has been involved in No Place for Hate, numerous school board activities and was the president of National Honor Society.
Annoni said Pinocci-Wrightsman believes all people should be treated equally. Annoni said she is also driven, passionate and kind among other positive characteristics.
Pinocci-Wrightsman talked about education. "Elementary school is our foundation. We aren't the future, we are the present. We've made accomplishments but there is more to accomplish."
Jack Freemont, representing Lehigh Career and Technical Institute, spoke about uniqueness.
"Create your own story, your own passion," Freemont said. "We all have our tragedies. Our class has experienced a lot of tragedies from COVID-19 to a flood. We were torn down by tragedy but we brought ourselves back up. But we learned through determination and adaptation."
Sydné S. Clarke represented the Class 2022. She spoke about the effects of the pandemic on the class and of her writings while quarantined. She also spoke of the "fire within us" saying "That fire cannot be extinguished. Remain true to yourself."
Following the speakers, members of the EHS Class of 2022 received their diplomas.
Dr. Joshua Levinson, school board president, declared the class graduated. The class exited to Brandenburg Sinfonia by the Emmaus High School Orchestra