Pauline O. Ebersole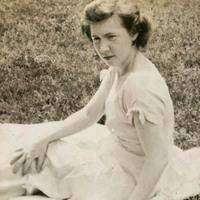 Published June 08. 2022 09:50AM
Pauline O. Ebersole, 91, formerly of Hellertown, died May 30, 2022, at ProMedica Skilled Nursing and Rehab, Bethlehem. She was the wife of the late Melvin P. Ebersole.
Born in Virginia, she was a daughter of the late Mamie Love.
She is survived by five children, Robert N. of Hellertown, Sharon L. Gilbert and her husband Richard of Walnutport, Peggy E. Ebersole of Whitehall and Karen A. Shup and her husband Roger and Kathy L. Ebersole, all of Bethlehem; five grandchildren; and one great-grandchild.
Services will be private.
Arrangements were made by Heintzelman Funeral Home Inc., Schnecksville.