1600 relay team takes home gold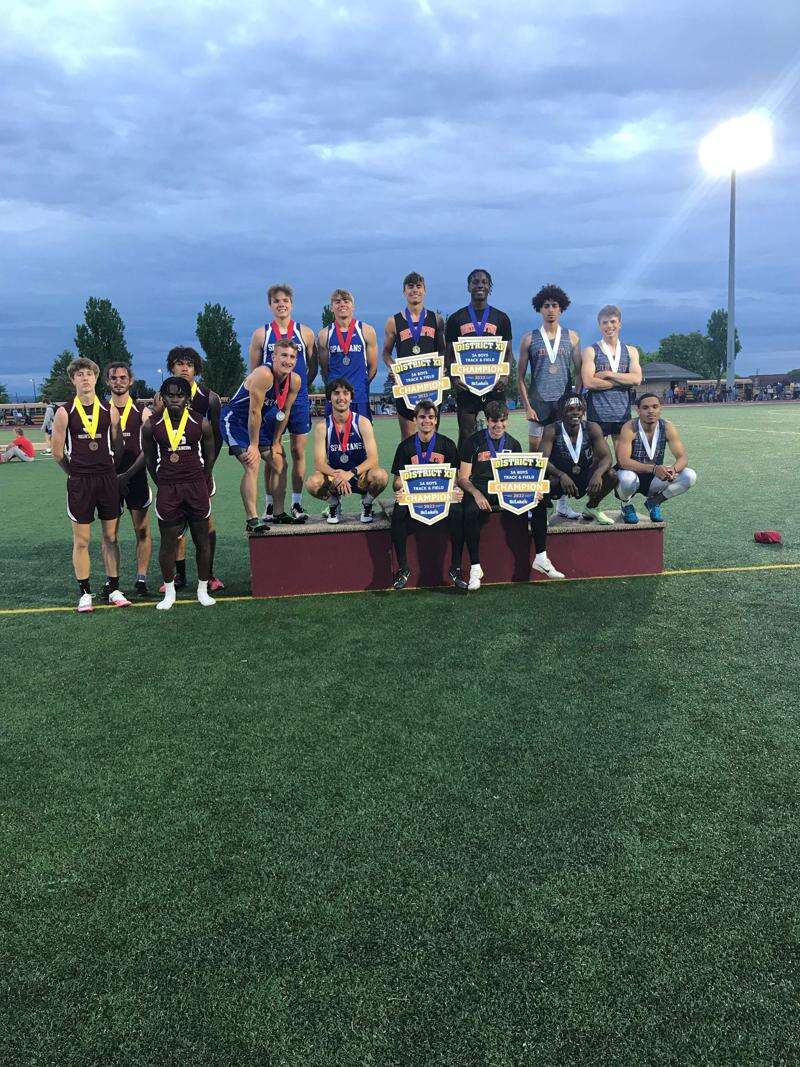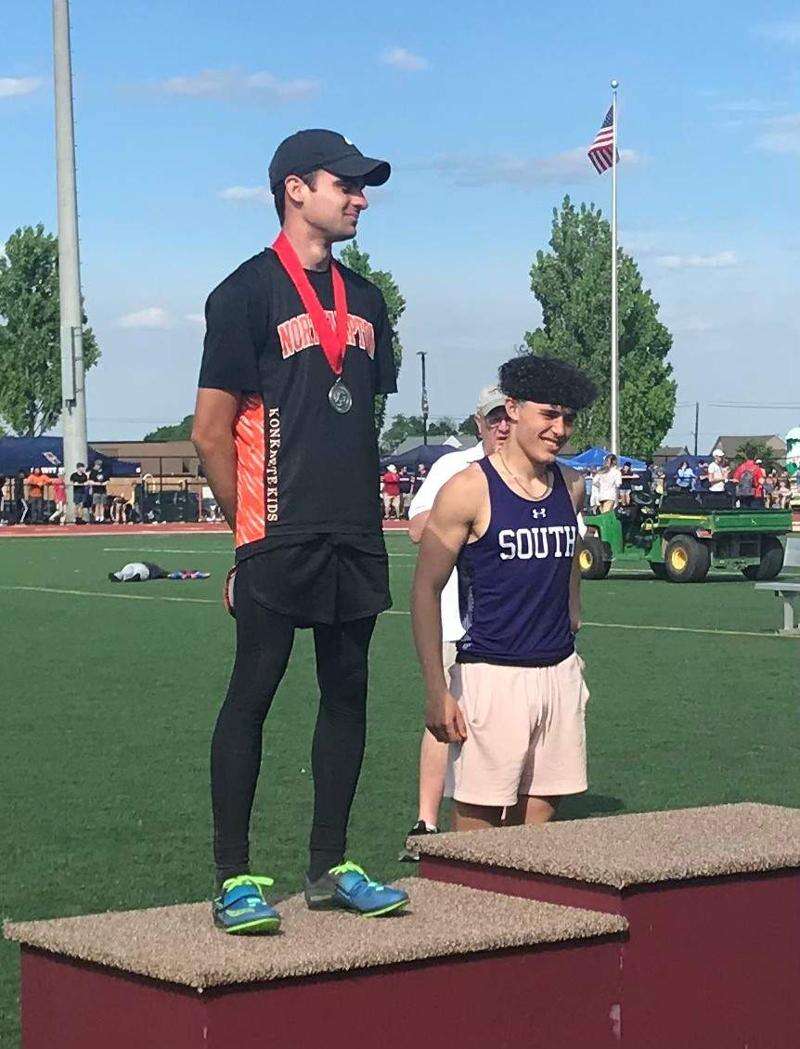 Published May 26. 2022 12:58PM
The District XI Track and Field Championships started on a high note for the Konkrete Kids when the girls 4x8 relay medaled in the first event of the meet, and it ended on a higher note when the boys 4x4 relay struck gold in the grand finale last week at Whitehall High School.
Last Tuesday afternoon, Madelyn Hurst, Julia Minnich, Hannah Powers, Ellie Spencer won the fourth-place medal for the 4x8 (10:20.53).
Then, last Wednesday night, Victor Hunt, Shaun Apsley, Logan Henry, and Ben Henry combined to win the 4x4 (3:24.95).
"I didn't want to lose," said Ben Henry who anchored. "I can't lose in this, so I wanted to go get it. I haven't gotten gold all day, so I was determined to get some today."
Hunt led off the relay.
"This is my first year running track, my first year experiencing anything like this, so to get this gold and go to states with my friends means a lot," he said.
Apsley went second, knowing the team from Southern Lehigh was the Kids' biggest competition, but in the 300 meter hurdles where Apsley won his first gold medal of the district meet (39.80), it was Nazareth's Jake Hilarczyk (40.49) who pushed the Northampton senior.
"It was really stressful," Apsley said. "Watching the video of last week's race, Jake is just really strong. He's really quick, so I was nervous going into this race, and I was super excited that I won and that stress is gone."
Apsley even took a couple extra jumps after crossing the finish line in celebration of his accomplishment.
"I just know he's right there, and it was an honor to run with Jake," said Apsley. "Every time at practice or every time I didn't feel like it, I thought Jake's probably out there doing it and working harder, so I wanted to work harder and win."
Logan Henry ran the third leg of the 4x4 relay and won his own silver medal in long jump (22-02) earlier in the day.
"I was a little nervous but also excited to try and get out to Shippensburg," he said. "My first jump was 22-01, and I was feeling pretty good."
After the East Penn Conference Track and Field Championships, Henry admittedly had some long jump work to do, so he put in some time with Northampton jumps coach Ashley Gulla.
"We figured it out at practice," Henry explained. "She said, 'I don't think you're getting enough height. Focus on height for one jump and see what happens.' And now, I can't wait for states."
Logan's twin brother Ben captured two individual medals at districts: silver in the 200 meter dash (21.98) and bronze in the 100 meter dash (10.87).
"I felt better about my 200. I've been running good times," he said. "The 100, the Simpsons (from Wilson), you know, they're good. They're really good. I was eying them up a little bit, and they drove me to get a good time, and I'm in states now."
Zeke Colyer, Evan Dempsey, Brady Dolak, and Braden Korpics had a fifth-place finish in the 4x8 relay (8:25.19) and just missed getting a medal to Parkland (8:24.96).
Hunt, Andrew Whitman, Logan Henry, and Ben Henry came in sixth in the 4x1 relay (43.35).
Rebecca Coleman was sixth in discus (101-08), and Dolak placed sixth in the 800 meter run (2:01.34).
Danika Cuchran took seventh place in the 300 meter hurdles (48.56).
Brianna Tyler was eighth in the 1600 meter run (5:27.63) and placed ninth in the 800 meter run (2:29.34).
Deric Fritzges was also a ninth-place finisher in the 300 meter hurdles (43.82).