School board approves Mayes as new WHS principal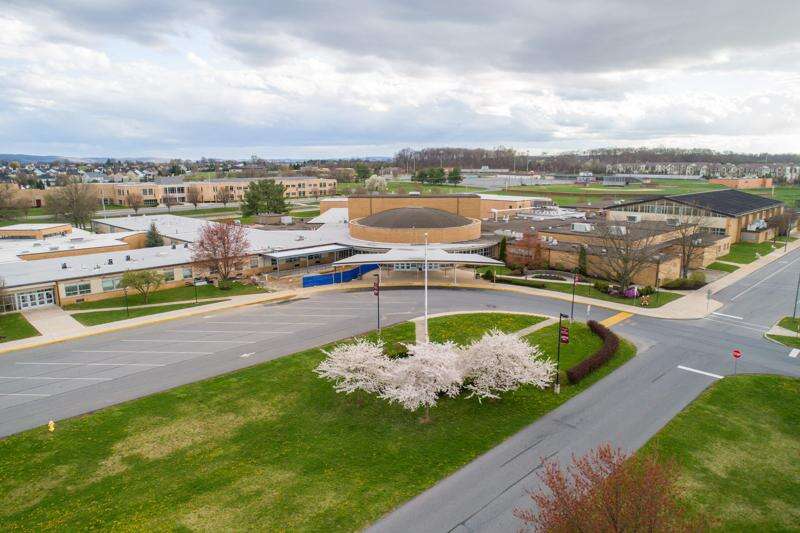 Published May 25. 2022 01:10PM
At the Whitehall-Coplay School Board meeting May 23, Dr. Robert Steckel, Whitehall-Coplay School District superintendent, welcomed Dr. Peter Mayes as the new principal of Whitehall High School.
Steckel said Mayes has 25 years of experience in education, with 15 as principal. He is currently principal at Nitschmann Middle School and a professor at Moravian University, both in Bethlehem.
"I appreciate your vote of confidence and support tonight. I hope that I can honor that through my work and service at the high school," Mayes said.
He added he served as both elementary school and middle school principal while his daughters were those ages.
"Now that they're both off to high school, I'm looking forward to raising my academic game and bringing it to the high school experience," Mayes said. "I always lead with the same sort of theory that I'm here to help and I'm here to serve, and I look forward to joining the Whitehall-Coplay School District this summer and getting down to work and doing what I can to help."
Mayes was approved by board members at $140,000 per year, with a start date to be determined.
The board also approved the resignation of Nathan Davidson, WHS principal, effective June 30, as well as the appointment of Glenn Noack as WHS substitute principal, effective June 27.
In other business, Bruce Charles, of Whitehall Township, questioned the district renting the school gymnasiums for a summer basketball league. Charles asked if there was a contract, if there would be a profit and what Whitehall-Coplay School District personnel would be involved.
Board President William Fonzone Sr. said the board would get back to him about the contract.
Charles also asked whether there was an effort to reduce department budgets for the 2022-23 school year.
"Every effort has been given to reduce wherever we can," board Treasurer George Williams said.
Williams added the cost of things keep rising, but the board and administration are looking for ways to increase profitability to counteract expenses. Williams said he would look further into providing Charles with an answer.
"We go through a line-by-line department budget, and we look for as many ways to reduce as we possibly can," Steckel said.
Steckel added that when the department expenses from each school are combined, cutting 10-20% of those budgets "doesn't put a dent" in the $90 million budget as a whole.
"If you want to put a dent in the budget, you'd have to strip everything. If you want to make serious changes to the budget, you need to cut people, and you need to cut charter school expenses, which we can't do," Steckel said. "You need to cut special education expenses, which we can't do. You need to fix the retirement issues that are out there and mismanagement outside of this organization, which we can't do.
"We have very little control over much of our budget. A lot of it is committed, and a lot of it is the result of just how the system funds our schools," Steckel added. "This group of volunteers doesn't have that much of an ability to make serious reductions to these budgets. The people in Harrisburg do."
Charles also questioned how the fund balance in the budget is created and handled. Steckel said he would respond via email.
Also during the meeting, Steckel listed several special upcoming days, which include LCTI's senior awards, May 31, at PPL Center; athletic awards, June 1, at Zephyr Stadium; senior awards, June 2, in the WHS auditorium; and graduation, June 6, at PPL Center.
In other business, the board re-elected Williams as treasurer for the 2022-23 school year.
The board approved the WCSD Flexible Instruction Day Overview Plan. A flexible instruction day affirmation statement and an informational document with a question-and-answer section will be posted on WCSD's website and sent to parents.
For the 2022-23 school year, WCSD is applying for flexible instruction days, which the Pennsylvania Department of Education approved as an alternate form of instruction in place of a day canceled due to inclement weather or another emergency.
On a flexible instruction day, students must complete learning assignments and activities provided by their teachers at home. WCSD can use up to five flexible instruction days per school year. A flexible instruction day is counted as a school day.
If WCSD designates a school day as a flexible instruction day, students and parents/guardians will be informed through the messenger system used for school closings and delays. Classroom teachers will have a link on their Learning Management System, and students will be expected to complete lessons for the classes scheduled for that day. Staff will be available by email during regular operating hours of their school.
In other business, the board approved the collective bargaining agreement between WCSD and Whitehall-Coplay Bus Drivers Association, dated from July 1 to June 30, 2023.
The board approved the renewal of the annual PSNI SNAP Nursing Software contract.
The board approved a copier lease with Fraser Advanced Information Systems, pending final review by the solicitor and administration.
Also at the meeting, Steckel thanked Staples of Whitehall for a donation of nine cartons of school supplies.
The next school board meetings will be 7 p.m. June 27 and July 25.
A special school board meeting will be held 4 p.m. June 13 to recommend the approval of the 2022-23 school year budget and to discuss personnel matters, followed directly by committee meetings on operations/transportation, finance/personnel and education/student activities.