Fire destroys garage at New Tripoli home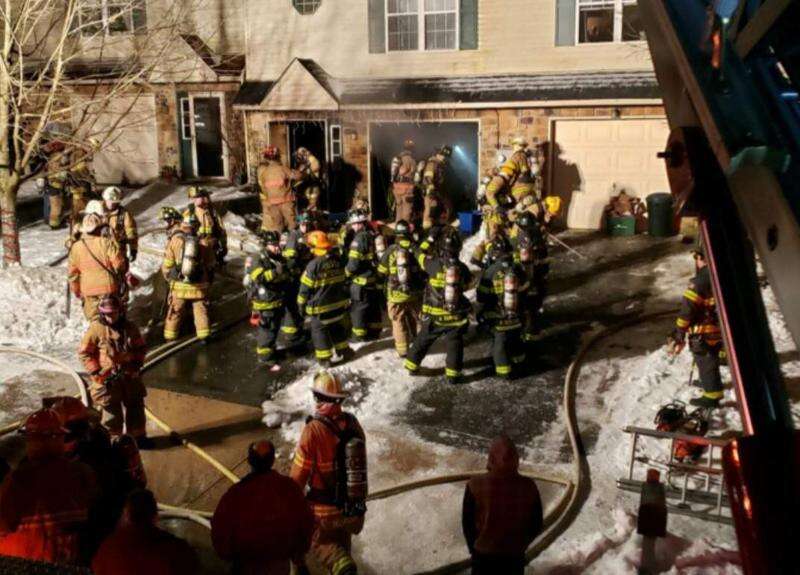 Published February 17. 2022 07:13AM
BY SUSAN BRYANT
Volunteer firefighters from New Tripoli, Germansville, Lynnport, Weisenberg, Neffs, Schnecksville, West Penn, Kempton, Slatington, Laurys Station, Lehigh Township, Slatedale, Tri-Clover, Greenawalds, Woodlawn, and Fogelsville were dispatched 5:10 p.m. Jan. 22 for a working dwelling fire in the 7300 block of Lincoln Court, New Tripoli.
According to New Tripoli Fire Chief Gary Kuntz Jr., crews were able to make a quick knockdown on the fire keeping it contained to the first floor garage area.
"Crews faced very icy conditions around the fire scene contributing to two firefighters getting hurt," Kuntz said.
Lynn Township Public Works and PennDOT provided salt at the scene, he added.
Cetronia Ambulance Corps provided rehabilitation services at the scene.
"They transported one firefighter to the hospital with minor injuries," Kuntz said.