Catty woman celebrates 101st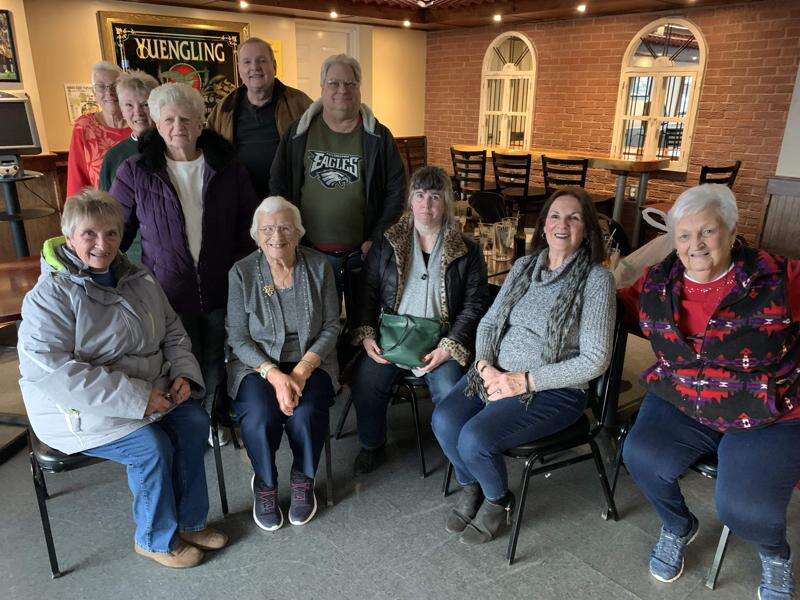 Published January 19. 2022 10:33AM
Stella Gallagher was born Jan. 12, 1921.
Warren Harding was sworn in as the president of the United States that year. A ticket to a movie theater cost 15 cents, gasoline was about 20 cents a gallon and dinner for two at a diner was about 70 cents.
At 101 years old, Stella remains spunky and says she feels great. She said she walks every day for exercise and still hangs out with her friends.
In fact, Stella celebrated her birthday at Tony's Top Cat Bar & Grill, 607 Front St., Catasauqua, Jan. 13 with about a dozen friends.
Stella, a lifelong Catasauqua resident, has three sons, nine grandchildren and 10 great-grandchildren. She was married to the late Charles Gallagher.
She said she is blessed.
"I have my family and friends. I do not need anything else," she noted.
Stella is a member of Salem United Church of Christ, Catasauqua. She worked for the Catasauqua Area School District for many years and volunteered at Catasauqua Community Food Bank and Catasauqua Community Thrift Shop.
When asked what she attributes her longevity to, Stella said she never drank too much alcohol and did not smoke cigarettes - and she eats whatever she wants in moderation.
The Press promised to cover her 102nd birthday.
She smiled at the thought.