Gallery View: Closing reception at Bethlehem House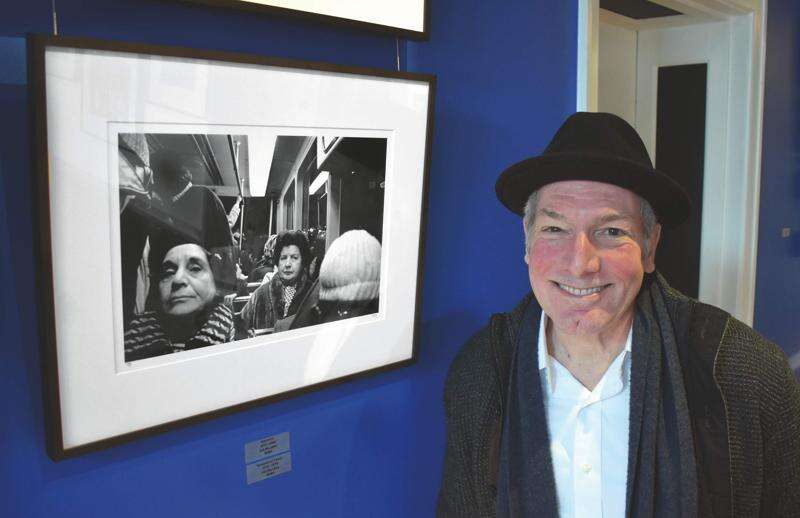 Published January 14. 2022 08:40PM
A closing reception for the latest exhibition at the Bethlehem House Gallery, which features the work of eight area artists including Joe Billera of Northampton, was held 6-9 p.m. Jan. 15.
Billera's "Shattered" series photographs were made with a Leica M3 camera and 35mm Summicron lens when he lived in New York City from 1974 to 1980.
"I worked hard to photograph people without their knowledge. This was important to me because it captured their true essence, their thoughts, their isolation, even when packed into a small space," Billera says.
Billera also works out of his studio as an abstract painter.
Multidisciplinary artist Khalil Allaik, glass artist Sue Berkenstock, painter Nancy Bossert, sculptor Adam Capone, mixed-media artist Al Johnson, figurative painter Michael Hess and painter Erika Stearly are represented by their works in the "Holiday Show."
Bethlehem House Gallery, 459 Main St., Bethlehem. Gallery hours 11 a.m. - 7 p.m. Wednesday - Thursday, noon - 9 p.m. Friday - Saturday, noon - 5 p.m. Sunday. Closed Monday - Tuesday. www.bethlehemhousegallery.com
"Gallery View" is a column about artists, exhibitions and galleries. To request coverage, email: Paul Willistein, Focus editor, pwillistein@tnonline.com