Allen H. Newhard Jr.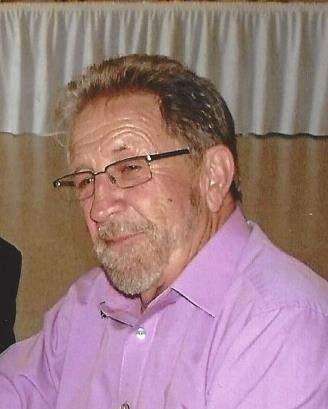 Published January 13. 2022 05:57AM
Allen H. Newhard Jr., 77, of Slatington, died on Jan. 7, 2022, in Lehigh Valley Hospital, Salisbury Township.
He and his wife, Judith E. (Leiby) Feinour-Newhard, celebrated their 24th wedding anniversary in June 2021.
He was predeceased by his first wife, Sandra Kay (Smith) Newhard
Born in Allentown, he was a son of the late Allen H. Newhard Sr. and Claire (Silfies) Newhard-Haas.
An independent truck driver, he was employed by Modern Transfer, then Mobile Oil, later by Lamar Haas Trucking and last for Freedom Corrugated of Hazelton until retirement in 2017.
He currently was a delivery person for NAPA Auto Parts, Walnutport.
He was a member of Jacob's Church, New Tripoli, and of Grundsow Lodge No. 18, Emerald.
He was an avid classic and muscle car collector and enthusiast.
In addition to his wife, he is survived by a daughter Stacy (Kenneth) Rex of Slatington; son Cory (Marie) Newhard of Lehighton; stepdaughter Nicole Feinour of Mt. Joy; stepsons Steve (Marnie) Feinour and Chris (Shani) Feinour, all of New Tripoli; brothers Richard (Chris) Haas of Palmerton, Kevin Haas of Slatedale and Keith Haas of Slatington; grandson Damon Rex; eight step-grandchildren; and a great-granddaughter.
He was predeceased by a brother, David Newhard, and a stepson, Scott Feinour.
His funeral service will be 11 a.m. Jan. 13 in Robert S. Nester Funeral Home, 8405 Kings Highway, New Tripoli, with a calling period beginning at 9:30 a.m.
Masks are strongly recommended.
The Rev. Tad Schlegel will officiate with the Rev. Scott L. Shay assisting.
Interment will be private at the convenience of the family.
In lieu of flowers, contributions in his memory may be made to the church memorial fund, 8373 Kings Highway, New Tripoli, PA 18066.
Condolences for the family may be offered at nesterfuneralhome.com.