Holiday tradition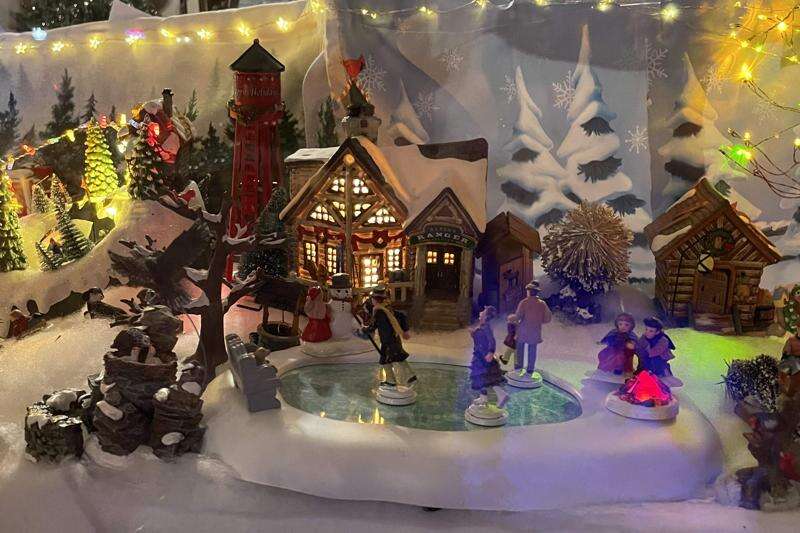 Published January 12. 2022 10:32AM
The Christmas holiday season in the Lehigh Valley is filled with many beautiful sights and traditions. One such festive tradition is the display of Christmas putzes.
The word putz, in reference to Christmas decorations, is derived from the German verb "putzen," which means to clean or decorate.
It has been said the Moravians brought the tradition to the area in the 18th century. The Moravians' original putzes were three-dimensional miniature Nativity scenes with ornate handcrafted figurines. The little scenes have expanded over the years to depict picturesque villages and town settings.
The late Elmer Schisler, of Northampton, leaned into the tradition and began creating his own buildings for a putz in the 1930s. His original buildings now grace the home of his grandson, John Hartman, in San Diego, Calif.
To keep the family tradition alive, Schisler's daughter, Nancy Kumernitsky, of Northampton, created her own Christmas putz that delights her neighbors each year. She began her personal putz tradition in 1989.
The display for the 2021 holiday season is 8-1/2 feet and can be seen through the windows of her 1220 Main St. home. According to Kumernitsky, her display took three weeks to set up. Previous displays have taken less than a week for assembly.
The putz will remain on display, complete with lights and sounds, until mid-January, at least. Kumernitsky said she enjoys watching the reactions from borough residents and visitors who see the display. She often invites passersby to take a closer look from up on her porch.
The display changes slightly each year with new additions joining the fun. However, there has been one constant decoration since the start - Elmer's Restaurant.
The decoration is modeled after a real restaurant Schisler owned. Kumernitsky mentioned she used to work in the restaurant when she was younger.
Additionally, it was noted Elmer's is also the only decorative building that has ever broken. Kumernitsky hides the crack by putting things in front, such as a car being towed. A new ice cream shop stands in place of the original restaurant but still displays the Elmer's sign.
Kumernitsky hand-paints many of the pieces herself, such as a horse with an ice box, a boy on a sled, a school, a church, a hospital and a little shop. All of these pieces can be seen in her display.
Kumernitsky reminisced about painting the boy on the sled, noting she used a cat whisker to paint the eyes.
The putz display features three new additions currently - an ice-skating rink, skiers on a mountain and Santa flying with his reindeer.