A colonial Christmas in Catasauqua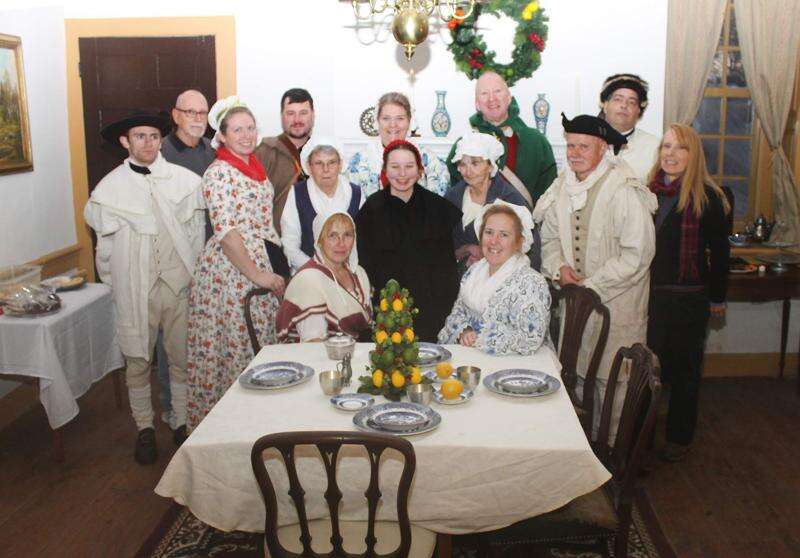 Published January 12. 2022 10:37AM
During the earliest times in America, colonists enjoyed their unique Christmas traditions. One of the best, some say, was the extended time used to welcome the Christ child by the Magi.
Another was 12th Night, a celebration that Christmas is now over. After the rowdiness of merriment and feasting, mothers, fathers and children cuddled up for one last night while all of the decorations, including the tree trimmings, were put away until the following Christmas. The jingle bell decorations were put back on the leather reins and the workhorse saddle.
Years ago, a special meal on 12th Night usually included ham, corn casserole, vegetables, biscuits, liquid libations and more.
Desserts included George Washington's special cake. It is said the original cake was brought on chariot and placed on the table by the cooks, flanked by dragoons, a class of mounted infantry. The iced frosting showed sugary bits of candied fruit. There is a tale that the Washington household consumed all of the 36-pound cake.
Volunteers of the George Taylor House, Lehigh and Poplar streets, Catasauqua, held a 12th Night event Jan. 8 in remembrance of the colonial heritage. Attendees took tours, talked with volunteers dressed in historical attire, drank wassail and colonial hot chocolate, ate cookies, warmed up by the cooking fires, made colonial-style decorations, tasted history with a unique bake sale and received an ornament.
As is custom, those who celebrated 12th Night at the George Taylor House also saw the Christmas decorations and enjoyed the holiday tidings one last time for the season.
One of the next events at the George Taylor House is a Mother's Day luncheon, to be held noon-4 p.m. May 7. If interested, you must preregister as spaces are limited. There is cost. Email ladykern54@gmail.com for tickets.
Stay up to date on this event and others by following the group's Facebook page.