Salisbury defense stifles Northwestern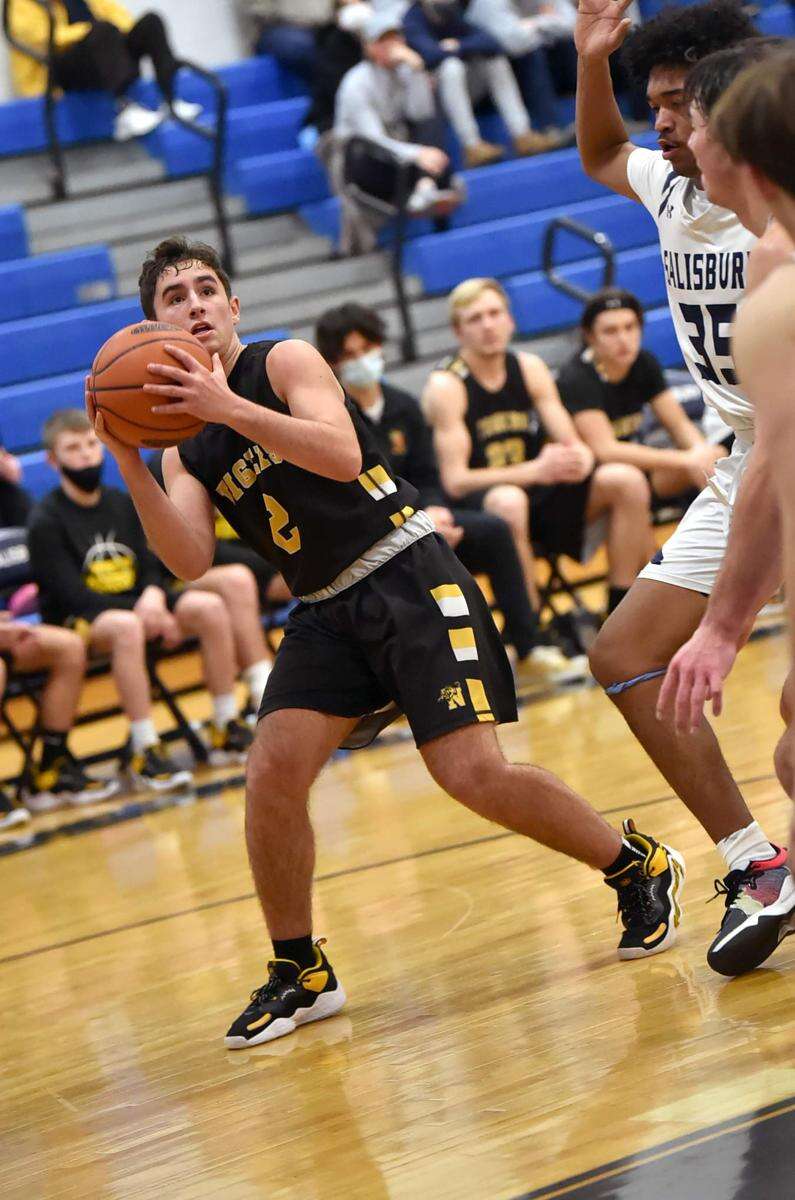 Published January 08. 2022 11:14AM
One of the top defensive teams in the Colonial League met up with one of the league's most potent offenses Tuesday night at Salisbury High School.
The defense won out as Salisbury beat Northwestern 45-29 to hand the Tigers their first league loss of the season.
"It wasn't our night," said Northwestern head coach Cory Cesare. "We didn't execute. We didn't do the little things well, like get loose balls and box people out. They seemed like the more physical team. They seemed like they wanted it more. We didn't match their physicality or their energy. I give it to them. They played well."
It was the fourth time this season the Falcons have held a team to 30 points or less. Northwestern (4-2 overall; 4-1 Colonial League) was averaging 48.6 points per game coming into the contest.
"If you can hold people to 29 points, you have a great shot to win if you can do that," said Salisbury head coach Jason Weaver. "We weren't pretty on offense. We played the first half without any guards out there and did enough and scrapped and had a four-point lead at halftime. Second half we played with patience, worked to get good shots and kept up the defense. I'm really proud of the effort."
The game was tight early on, with five lead changes in the first half and neither team holding more than a three-point advantage until the Falcons' Hunter Bleam scored with 15 seconds left in the first half to give his team a 16-12 lead.
The Falcons clamped down on defense in the third quarter, forcing five turnovers and building the lead to 28-16 with just over a minute left in the period.
Salisbury starting point guard Chase Fenstermaker, who didn't play in the first half, came in to start the second half and provided a spark for his team. He scored 11 points in the limited shift. The Falcons were also missing shooting guard Kyle Artis, who is out with an injury.
The Tigers played almost all of the third quarter without one of their top scorers as Dylan Witkowski had three first-half fouls and picked up his fourth in the third quarter. He was still the Tigers' leading scorer with seven points. Gavin Nelson added six points off the bench.
The Falcons (5-3 overall; 4-1 Colonial League) got a big game from Bleam, who scored a game-high 16 points and collected 13 rebounds.
"Hunter is an amazing athlete," said Weaver of the Division I track recruit. "He was tough inside and did a great job rebounding. He was finishing strong."
The loss moves Northwestern into third place in the Colonial League West Division, behind Southern Lehigh and Salisbury and ahead of Palmerton.
"We're 4-2 and we've played some good basketball so far," said Cesare. "I think we're capable of very good basketball. We've just got to continue to get better and continue to improve. This league is tough. Every night is a fight. You have to bring it every night and if you don't this is what happens."
BUSY, BUSY…Tuesday's game started a stretch of 14 games in 24 for Northwestern, which isn't scheduled to have two consecutive days without a game until the last weekend in January.
D-FENCE…Salisbury is holding opponents to an average of 36 points per game. They Falcons have held three teams (Moravian Academy, Catasauqua and Northwestern) under 30. They also held Bangor to 30 and Souther Lehigh to 35 in their only league loss.