Bacon Fest marks 10 anniversary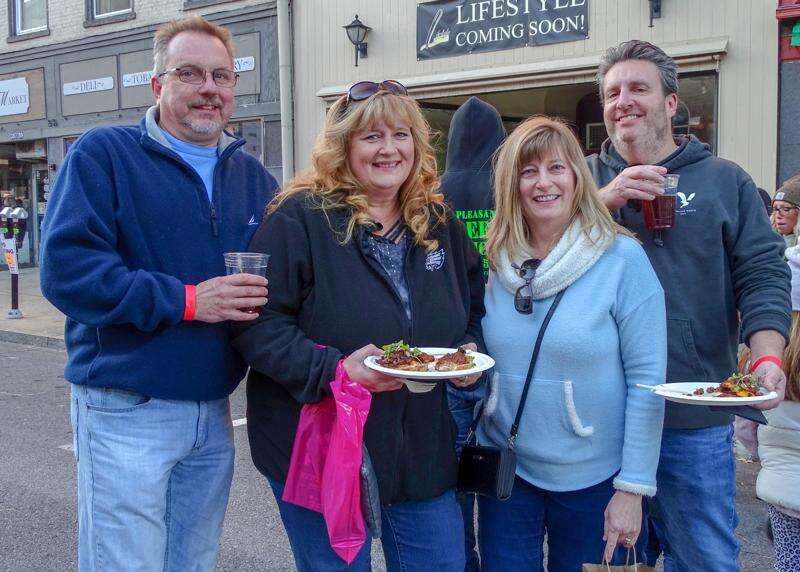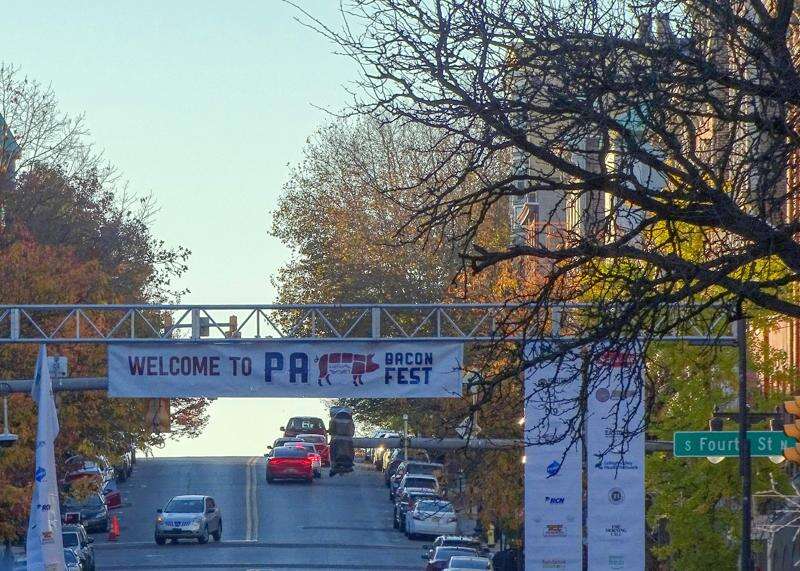 Published November 30. 2021 10:28AM
Pennsylvania Bacon Fest got things cookin' in Easton's Centre Square and the surrounding area Nov. 6-7.
Celebrating its 10th anniversary, the festival featured 150 food and drink vendors and 15 live musical acts during two days of all things bacon.
Offering a bonanza of delicious bacon-themed food, the festival also had live music, family-friendly activities, cooking demos and every sort of bacon treat you can imagine.
One group of festers who thought Pa. Bacon Fest was the "toast of the town" were Andy and Mary Beth Simmons of Bethlehem, Sandi Greene of Forks Township and Zachary Zeitner of Moore Township.
"We've been here before. It's a great atmosphere," Andy Simmons said as his wife wholeheartedly agreed.
Greene and Zeitner were first-time festers and shared their friends' enthusiasm. "We like to support local vendors," Greene said.
"The food is amazing and the beer is fantastic," Zeitner said. "And coming through the pandemic, I love the interaction." And, of course, it's all about the bacon.
Activities and events included All Shook Up: The Bacon, Banana and Peanut Butter Sandwich Showdown – because nobody loved a good bacon, banana and peanut butter sandwich better than the king of rock'n'roll himself, Elvis Presley! The fun sandwich showdown featured Chef "Billyum" Poplawski of State Café and Grill and Chef Ada Chandler plus an Elvis impersonator and tunes.
Pig and Weiner Dog Races, bungee jump, a hog calling contest, bacon eating contest and rock climbing wall were all slices of the fun.
The festival is a fundraiser for the non-profit Greater Easton Development Partnership (GEDP). Visitors were asked to contribute a $2 suggested donation at the entrance gates to benefit GEDP programs such as Easton Public Market and Easton Farmers' Market. Funds raised support free events and programming in Easton throughout the year, including Easton Out Loud, Live at the Falls concerts and many others.
One of the most popular food festivals to dish out fare in the Lehigh Valley, PA Bacon Fest's accolades include being featured on USA Today's 10 Bests lists https://www.10best.com/ in 2019.