Three seeking seat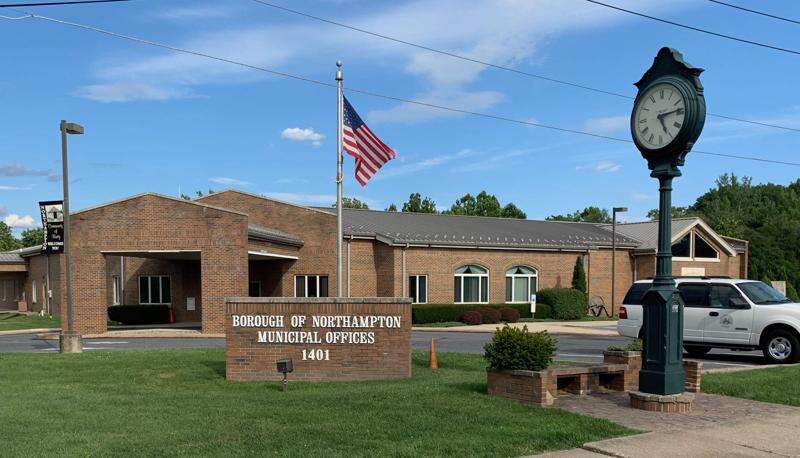 Published November 24. 2021 06:27AM
At the Nov. 18 Northampton Borough Council meeting, a vote to fill a vacant seat was delayed due to the absence of two council members.
Three applicants are vying for the open position, representing the first ward, created by the death of Councilman Keith Piescienski.
Council members agreed they wanted to hold the selection vote when all council members were present. Because of the delay, the selection will be made by the vacancy board. The vacancy board consists of borough council and an elector to join council in the vote. The elector is Ronald Spengler.
All three applicants were present at the Nov. 18 meeting and addressed council.
Barry Frantz was the first applicant to speak. Frantz noted he is a 34-year employee of the True Value Company as an area transportation operations leader. He joined the Northampton Borough Fire Department six months ago, adding he was a member for 34 years and former fire chief of the East Allen Township Fire Department.
Frantz noted his decades of fire department service afford him a solid understanding of local government operations. He is a 22-year resident of Northampton.
Judy Haldeman, a lifelong resident of Northampton, is a retired Northampton County employee. She was a county caseworker supervisor in the early intervention program with the county. Haldeman recently joined the Northampton Borough Municipal Authority board.
She said she "wants to keep the town a good place to live."
She told council she has safety concerns as there was reportedly a recent break-in on her street. She wants to make sure the police department has the resources it needs for community safety.
"I want to make the town a destination to enjoy," Haldeman said.
Sandra Pudliner, former Hanover Township, Lehigh County, manager, is the third applicant. She was appointed to the Northampton Borough Zoning Hearing Board several months ago. Pudliner noted she served more than 30 years as a township manager, which uniquely qualifies her to be appointed to council.
Pudliner said her "managerial experience might be useful." She further stated her expertise is in governmental budgeting.
Filling of the open council position will occur at the Dec. 2 council meeting.
In other matters, council granted final approval to the Quarry Hill Estates subdivision.
Police Chief Bryan Kadingo rejected requests for the installation of stop signs at Ninth Street and Dewey Avenue and at 11th Street and Universal Court. Council agreed with Kadingo and did not approve the requests.
Council approved a settlement for former police detective Glenn Deist, who filed a discrimination suit against Northampton Borough. The suit alleged the borough did not provide accommodations for his physical challenges. The borough insurance carrier recommended a settlement of $40,000.
It was reported the borough received $5,986.41 in franchise fees from Service Electric Cable TV.
Councilman Anthony Lopsonzski Sr. floated the idea of transforming a vacant building at 105-107 Laubach Ave. into a tourism center or bureau. He explained a tourist center could revitalize the borough. No council action was taken.
The community holiday tree was placed at Main Street and Laubach Avenue Nov. 19, in preparation for the borough's tree-lighting ceremony, planned for 5:30 p.m. Nov. 28. Santa has promised to attend the ceremony and is set to arrive 6 p.m.
Northampton Borough Fire Department will hold its annual Santa Run beginning noon Dec. 11. The rain date is Dec. 12. Parents wishing a child to receive a gift from Santa, who will arrive on a fire engine, must deliver the gift to the fire department by 6-8 p.m. Dec. 8-10. The gift must be wrapped and include the child's name, address and phone number clearly marked on the package.
The next Northampton Borough Council meeting will be 7:30 p.m. Dec. 2 in the municipal building, 1401 Laubach Ave. It is an in-person meeting only.