Gail Friesema Farnham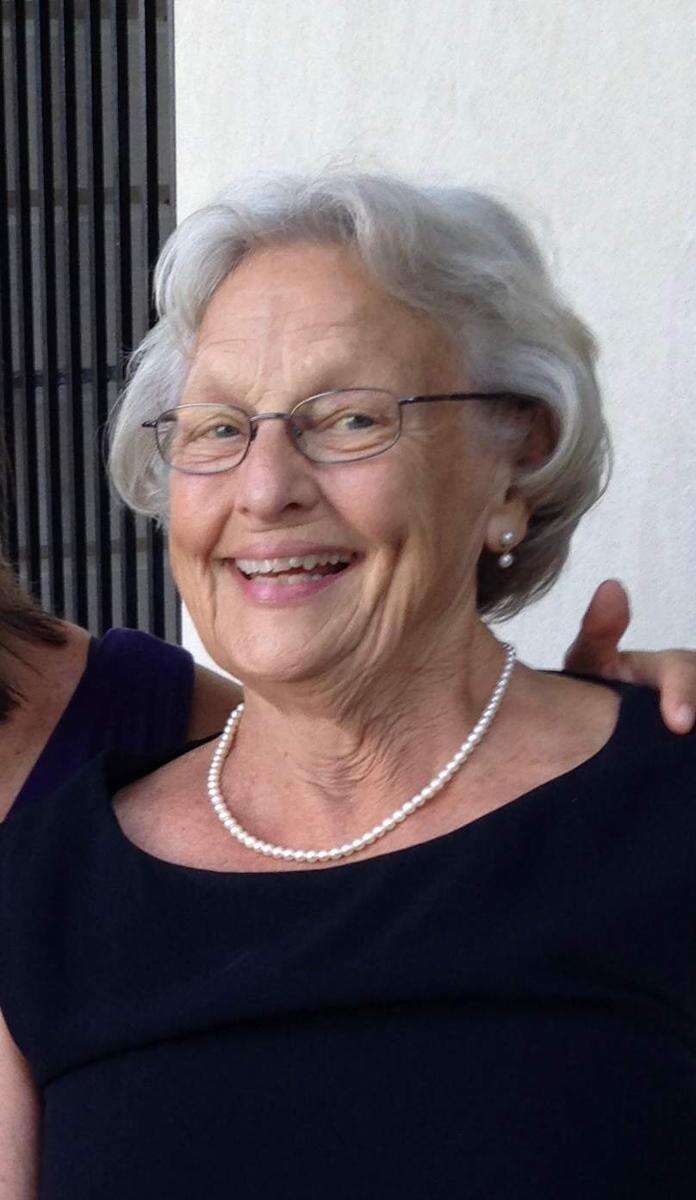 Published November 24. 2021 06:58AM
Gail Friesema Farnham, 82, of Ithaca, N.Y., died peacefully Nov. 15, 2021, after a short bout with late-stage pancreatic cancer.
She and her husband, the late William Mills Farnham II, were married 37 years.
She was the daughter of the late Tillie Masselink Friesema and Harry Friesema.
A 1961 graduate of the University of Michigan, she remained a fervent Wolverine.
Her ring tone on her phone was the Michigan Fight Song.
After her marriage in 1961, she followed her husband to the Theological Seminary in Chicago, Ill., and took her first of many teaching jobs.
Next, the Farnhams moved to Manistique, Mich., where she taught for two more years and developed many lifelong friendships.
The next move was to Buffalo, N.Y., where she received the first of two Master degrees while teaching and raising three children.
They then moved to Ithaca, around 1970, where she taught with a wonderful group of teacher friends at Boynton Junior High.
Then, they moved to the Lehigh Valley and a home in Allentown, in 1973.
While in the Lehigh Valley, she was a professor of education at Muhlenberg College, ran for and won two elections for the Allentown School Board, received a certificate in education administration from Temple University, and finally ended as principal at her beloved Weisenberg Elementary School from which she retired after 23 years in June 2005.
She and her husband built a beautiful home in Fogelsville, in the late 1980s, and lived there until she made the move to Kendal at Ithaca in June 2016.
Often described as a force of nature, she was always devoted to helping others.
With her amazing administrative skills honed after years in education, her wit, wisdom and compassion were well-used in retirement.
Most recently, she was president of the Resident Association of Kendal at Ithaca.
Since 2007, she has been very active in Presbyterian Disaster Assistance as a PDA national response team member, and recently retired as a member of the NYVOAD board of directors.
In addition to all her community service, she loved music, playing bridge, reading and spending time with friends and family.
She was in two local Ithaca choral groups, a bridge club, and a book club.
She especially loved spending time at the family cottage on Cayuga Lake where she water skied until her late 70s
She spent a wonderful final weekend visit at her beloved cottage Nov. 5-7 with most of her family all around her.
We all will remember her delightful laugh and smile that would light up a room. But most importantly, we remember her leadership, her positive attitude, her strength, and the love she had for all others.
Her survivors include children Brad (Jill) Farnham of Trumansburg, N.Y., Cynthia Blesi of Anoka, Minn., and Emily Farnham Mastrianni (Tim Cartwright) of Saratoga, NY; grandchildren Heather Blesi, Alex (Louise) Blesi, Martha Mastrianni, Grace Mastrianni, Harrison Farnham, Lucy Mastrianni and Katherine Farnham; sisters-in-law Janet Irene Farnham and Jane Friesema; and many nieces and nephews.
She was predeceased by her brother H. Paul Friesema, and son-in-law Vaughn Blesi.
Flowers are welcome but if donations, close to her heart, may be made to Kendal At Ithaca Residence Association, 2230 Triphammer Road, Ithaca, NY 14850, The First Presbyterian Church of Ithaca, 315 N. Cayuga St., Ithaca NY 14850, or Presbyterian Disaster Assistance, P.O. Box 643700, Pittsburgh, PA 15264.
A celebration of her life will be held 2 p.m. Dec. 11 at The First Presbyterian Church of Ithaca. Light refreshments will follow.
The livestream of the service appears through the First Presbyterian Church YouTube channel at firstpresithaca.com. Online at bangsfuneralhome.com.
Arrangements were made by Bangs Funeral Home, Ithaca, N.Y.