Officer, community have a hang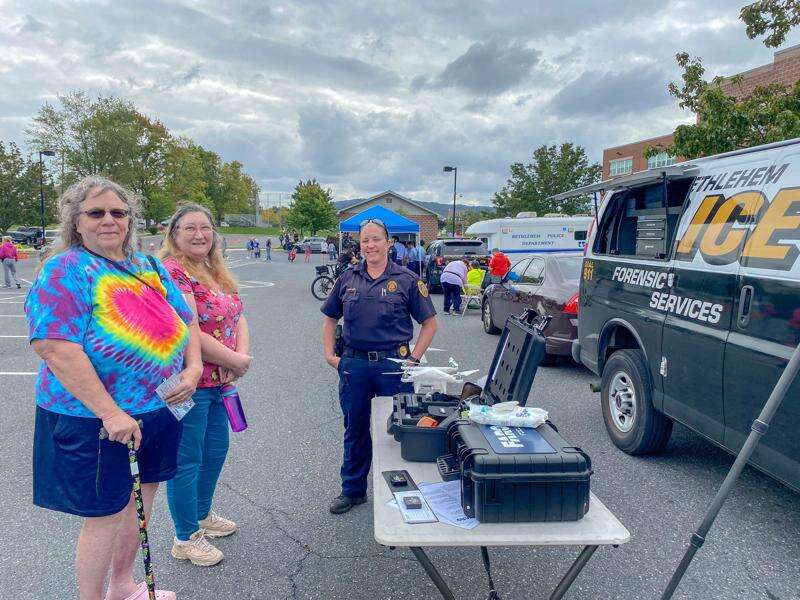 Published November 22. 2021 11:59AM
The City of Bethlehem's police department put its best foot, paw and hoof forward at its first police showcase day event Oct 9.
Officers showed various skills and investigative tools to community residents. Families were thrilled to see the canine unit, the forensic unit and fingerprinting specialists talk one-on-one with interested bystanders. Children seemed especially interested in the tricks performed by the bicycle patrol unit.
Adults familiar with television programs focusing on forensics asked more questions of investigators. Animal lovers gravitated to the horses from the mounted police unit and the trained dogs from the canine unit. Officers encouraged interaction with the animals, as well as welcomed questions from the community. The goal of this showcase was to promote positive police partnerships within the community.
Children and adults seemed equally interested in each of the various skillsets and left with a better understanding of what law enforcement does.