Apartment complex discussion tabled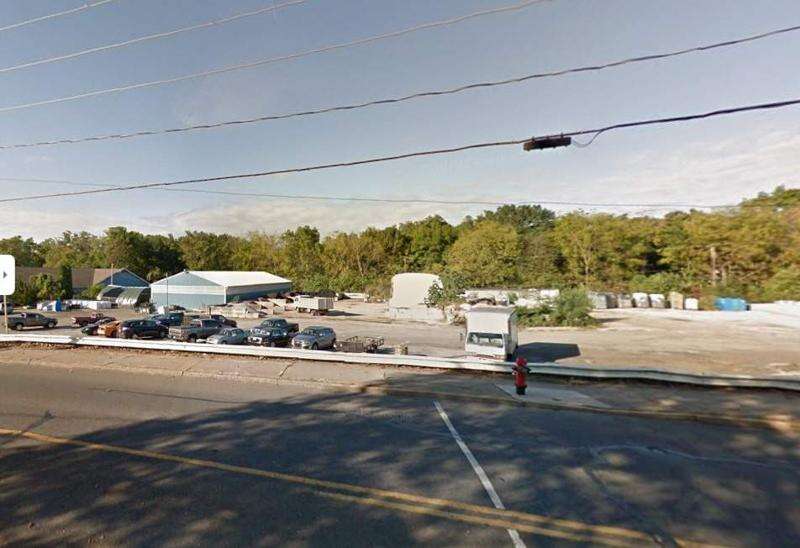 Published November 22. 2021 11:59AM
Hellertown Council and Gabriel Solms and Lou Pektor from Ashley Development Corporation in Bethlehem discussed Ashley's multiple zoning amendment requests for well over an hour at the Nov. 15 meeting. Due to Pa.'s recently amended Sunshine Act, the council wasn't permitted to take action until a future meeting.
Solms kicked off the developer's proposal to build a three-building apartment complex at the Neighbors Home and Garden Center site at Main Street between Walnut Street and Polk Valley Road. "We think this project makes sense now more than ever," he said as he opened his presentation. Neighbors closed for business over a year ago.
The midsize apartment buildings would be split 80 percent one-bedroom and 20 percent two-bedroom for a total of 142 units. The district is currently zoned for business use. Several facets of the plan raised concerns, especially potential accusations of 'spot zoning.' Council President Thomas Rieger reminded Ashley's representatives that the borough could face lawsuits due to suspected favoritism.
Rieger also expressed parking concerns. Due to the split, as opposed to a 50/50 one-to-two bedroom split, Ashley representatives claimed there would be less of a need for as many spaces and thus less traffic created. Rieger wasn't sold on the notion that one-bedroom apartments inherently always led to fewer cars per unit.
Borough engineer Bryan Smith indicated that Hellertown codes currently require three parking spaces per unit, which would create the need for approximately 450 spots in the plan. There is no on-street parking available on that block of Main Street.
The representatives compared it to Ashley's current Sullivan Park development in Forks Township. They plan to attempt to attract retailers to rent existing spaces that would be retained in the proposed complex, sharing parking during the day while residents are at work.
Planning commission member Joseph Pampanin joined the meeting via Zoom to mention possibly revisiting the one-to-two bedroom spread in the design. He noted that one-bedroom apartments are less likely to bring in as much income tax revenue to the borough. With several storefronts in the shopping center across the street sitting empty, residents of the new units might help attract new tenants, he added.
Rieger continued to highlight traffic concerns in the area, especially during the evening rush. "There's just domino effects outside the scope of… the parcel," he said, urging the council to remain cognizant of such when making decisions. He suggested council table the topic until the second meeting of January, and they agreed.
In other news, Rieger urged interested residents to consider participation in the borough's Hometown Heroes program. Banners are placed throughout the Hellertown/Saucon Valley region to commemorate the service of local veterans.
Rieger suggested those who wished to learn more about the banners' purchase and eligibility check out the borough's website and Facebook page and/or contact borough Manager Cathy Hartranft.