Curtain Rises: NCC 'Burn' a crucible of culture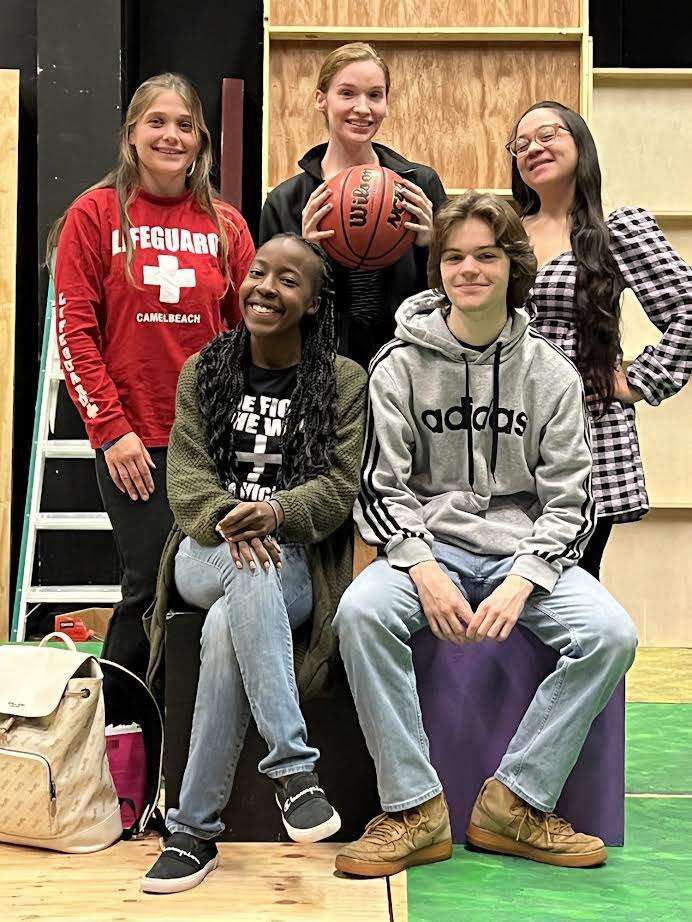 Published November 19. 2021 11:03AM
Next up for the Northampton Community College Theatre Department is "The Burn," a new play that explores the link between the Salem Witch hunts, McCarthyism and modern-day cancel culture.
"The Burn" continues 7:30 p.m. Nov. 19, 20, 22 and 2 p.m. Nov. 21, Norman Roberts Lab Theatre, Kopecek Hall, Northampton Community College, 3835 Green Pond Road, Bethlehem Township.
"If you are familiar with 'The Crucible,' this brings it into our modern era of social media, where the real life tensions escalate," says the play's director and NCC Theatre Department Head Bill Mutimer.
"The Crucible" is a 1953 play by American playwright Arthur Miller which dramatized the Salem witch trials that took place 1692-1693 in the Massachusetts Bay Colony. Miller wrote the play as an allegory for McCarthyism, which refers to Sen. Joseph McCarthy's hearings in 1953 of American citizens accused of being Communist sympathizers.
"The Burn," written by Chicago playwright Phillip Dawkins, premiered in 2018 at Chicago's Steppenwolf Theatre Company.
In "The Burn," Mercedes is an outsider. Popular girl Tara makes sure she knows it. When a high school production of "The Crucible" brings them together at rehearsals, tensions escalate into acts of bullying online and in real life, culminating in a series of violent threats posted on facebook.
Dawkins pays homage to the classic play while exploring what happens to a teacher and his students when a classroom conflict turns into an online witch hunt.
NCC student Tatiana Torres plays Mercedes. This is her second role with NCC Theatre after first appearing in "Citizen: An American Lyric."
Juanita-Renay Gray, a 2020 NCC graduate, plays Tara. While at NCC, she appeared in "Dream Girls," "Trojan Women" and "Hair. "
Other roles are played by NCC students Olivia Byrne and Tamara Decker. The teacher is played by NCC student Michael J. Sheridan.
Performers do not wear face masks. However, face masks are required for audience members. Seats are general admission.
The NCC Theatre Department continues its partnership with Hampton Winds, the student-run restaurant in Alumni Hall on the campus. A themed dinner will be offered Nov. 19 before the show. Reservations: cwinans@northampton.edu; 610-861-4549
The NCC Theatre has announced plans for in-person live theater for summer 2022.
The shows include the Lehigh Valley premiere of the Shakespeare musical spoof, "Something Rotten," with Jarrod Yuskauskas as Nick Bottom; "Titanic, the Musical," with Yuskauskas as ship designer Thomas Andrews; "Footloose" the musical based on the film with Yuskauskas as Rev. Shaw Moore, and the children's show "Alexander and the Terrible, Horrible, No Good, Very Bad Day." Performance dates are to be announced.
Tickets: ncctix.org/tickets; 484-484-3412
"Curtain Rises" is a column about the theater, stage shows, the actors in them and the directors and artists who make them happen. To request coverage, email: Paul Willistein, Focus editor, pwillistein@tnonline.com