Plan to sunset school psychologist program sparks alum concern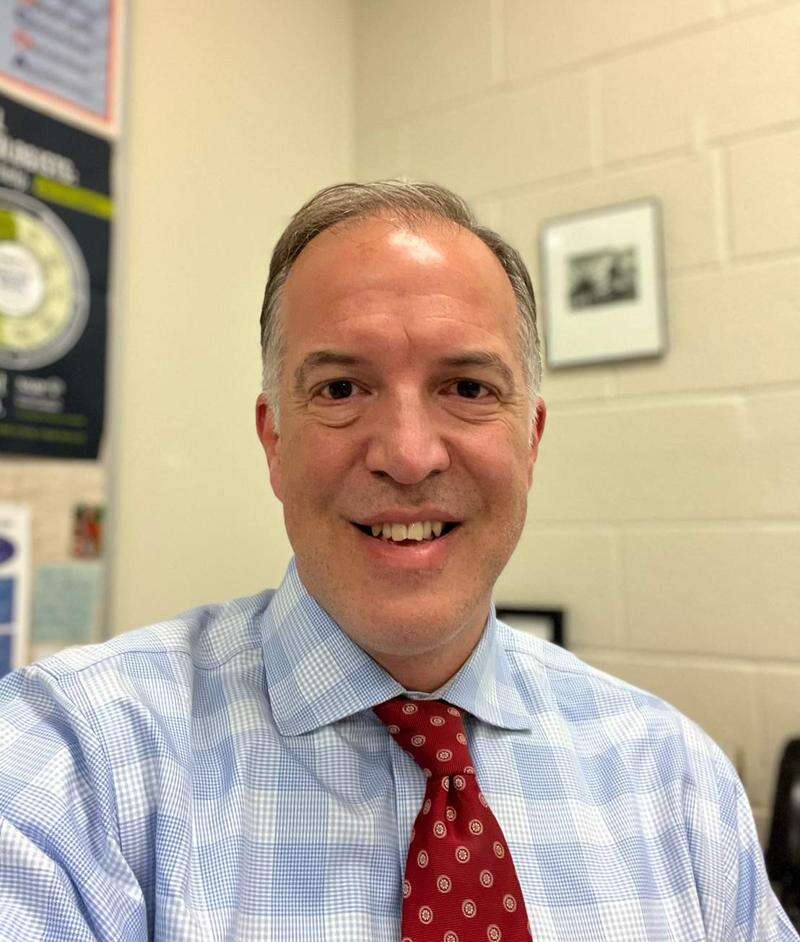 Published November 16. 2021 01:43PM
In the first four articles in this series, we explored the toll the past 20 months have taken on the mental health of children and teens, examining data about the increase in mental health disorders and the challenges of mental health treatment in the pediatric population. Last week, we saw how a local Scout troop listened to its youth leaders and made space for vital in-person connections. Today, we cover a new challenge to staffing school psychologist roles: the potential closure of a graduate program at Penn State.
When they found out that their alma mater had not admitted any doctoral candidates to its school psychology program, Penn State University alumni Dr. Heidi MacDonald and Dr. Jason Pedersen were stunned. They were even more surprised to find that Dr. Kimberly Lawless, dean of the College of Education, plans to end the program within four years. MacDonald and Pedersen launched a petition on Change.org, which garnered thousands of signatures within days, to urge the university to reconsider the plan.
One concern of the petitioners is a statewide shortage of school counselors. Text on the website points to a recommended 1:500 ratio of counselors to students, from the National Association of School Psychologists (NASP); MacDonald and Pedersen say that in Pennsylvania, the ratio is closer to 1:1000.
Referring to the negative effects of pandemic-related policies on children, Pederson questions the timing of Lawless's decision.
"I don't understand the rationale for the push to close the program now. If anything, they should be considering how to expand the program."
Pederson points out that not only will the program's closure reduce the number of Ph.D.-level school psychologists entering the workforce to serve children directly, but it will also reduce the number available to teach and train the next generation.
MacDonald concurs.
"The drive that I feel in trying to prevent [the program shutdown] from happening is that it's the wrong decision, plain and simple. It's the wrong decision, big picture in this country. We are far past the ratios that are recommended."
In response to an interview request from the Press, Dean Lawless's office sent a prepared statement stating that both the Ph.D. and M.Ed. programs had seen application and enrollment figures "in steady decline for years." Figures from the Penn State website show applications decreasing from 55 for the 2011-2012 academic year to 24 for 2020-2021; however, enrollment figures have remained steady at around seven new students per year for the past decade.
Declining enrollment wouldn't necessarily mean the program isn't financially profitable; however, the dean believes lower application figures show that "our program is not keeping pace with programs at other institutions nor with the needs of potential students."
MacDonald and Pedersen point out that the program has averaged $2 million per year in research income over the past five years-not typical of a program in financial jeopardy.
Perhaps more significant, the shrinking application numbers is Dean Lawless's contention that school psychologist positions are not appropriate jobs for holders of Penn State doctoral degrees. According to her statement, "a report from our Graduate School shows that the program's research doctorate (Ph.D.) graduates are overwhelmingly pursuing clinical placements rather than research careers."
MacDonald and Pedersen don't contest this finding; they note that nearly 100 percent of graduates find employment upon leaving the program, with more than 75 percent becoming practicing school psychologists.
Lawless contends that "[d]iscontinuing the program and realigning the faculty with other, more sustainable programs in related areas within the College of Education will enable us to attract prospective students who are seeking research careers, and to create a more research-oriented community of scholars."
Shutting down the program may be an attempt to raise the level of academic prestige at Penn State, rather than a cost-cutting measure.
If finalized by Penn State University Provost Dr. Nicholas Jones, how will the affect Pa. school districts? A doctoral degree is not a requirement to be a school psychologist. According to NASP, both specialist-level and doctoral-level school psychologists are eligible for NASP approval and accreditation programs, and no US state or territory requires more than a specialist-level degree for school settings. However, according to Pedersen, Penn State's school psychology program is so understaffed that although it has an accredited specialist-level degree program, it has been unable to accept new students. Pedersen says that only 2.5 professors are assigned to the graduate school psychology program. Attempts to verify that number with Penn State were unsuccessful. Bethlehem Area SD uses a combination of district staff and community health services to support its students, Director of Student Services Dr. Vivian Robledo explains. In addition to district-employed school psychologists, Robledo says, "through a multi-tiered system of identification of needs, students have access to counseling and therapeutic support through St. Luke's and Lehigh Valley Health Network and other services like Pinebrook [Family Answers]."
The difference that a Ph.D.-level school psychologist brings to a district is what MacDonald calls a "lens of research" and a propensity for evidence-based decision-making. She is one of five school psychologists in her school district in Connecticut, and the only holder of a Ph.D. She extols the scientist-practitioner model taught at Penn State-" using practice to drive research, and using research to extend your practice"-and says that her years of training have made her a "better critical surveyor of programs" under consideration for implementation.
Pedersen shares similar thoughts.
"Having that ability to understand, consume, and know how research works is not a small thing," he says, noting that his district in Derry Township, Pa., is rolling out a social and emotional learning (SEL) program.
"Schools don't have a lot of money or time to waste on programs not effective," he says. With his guidance, the district has identified desirable outcomes for the SEL program and plans to survey staff at the beginning and end of each year for five years to measure success.
He adds that a reduction in the number of school psychologists means that existing staff must take on higher caseloads, limiting the amount of proactive work they can do.
"School psychologists are like the smartphone of education," he says, noting that although school psychologists are required to do certain types of student assessments, they bring a whole package of skills to their districts, like performing data analysis to inform mental health support implementation.
"There are all sorts of mental health supports that we don't get to do if we're stretched too thin."
Ultimately, the program's closure may be a loss for school districts and for Penn State. Pedersen notes that the NASP 2021 School Psychologist of the Year, Dr. Julia Szarko, is a Penn State alumna.
"The charge we were given when we graduated was 'Become leaders in the field,'" he says. He believes cutting the program is turning a blind eye to the successes of program graduates and selling school districts short. If the closure is finalized, he says he'll be disappointed in his alma mater.
"Will I be likely to donate to them? Probably not. The shortsightedness is not something I want to give money to."
The petition at Change.org is called "Save the Penn State School Psychologist Training Program" and had more than 2,500 signatures as of Nov. 3. MacDonald and Pedersen hope alumni and concerned members of school communities will convince Penn State to rethink the closure and admit students this year.