Goddard School franchise in Upper Saucon Township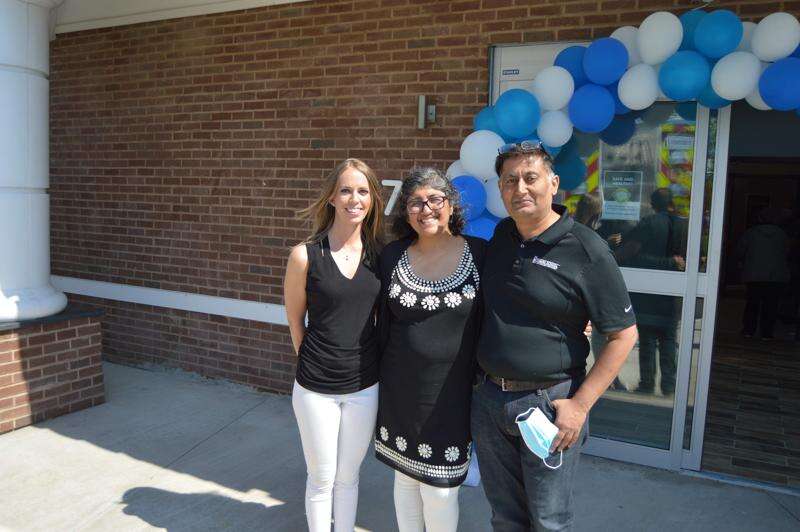 Published November 06. 2021 12:01AM
The Goddard School franchise owners Monty and Dolly Kalsi and their partner Alyson Parlo opened a new school in Upper Saucon Township.
The 23,000 square-foot, two-story building is at 3790 West Drive, in the vicinity of Center Valley Parkway and Route 309.
It has 10 classrooms where the curriculum concentrates on what the school describes as STEAM (Science, Technology, Engineering, Art and Mathematics.
According to Dolly Kalsi, a retired physician, 120 students were enrolled. Capacity is 191.
"It's an honor to join forces with parents and help their children blossom and reach developmental and educational milestones," said part-owner Alyson Parlo. "We're excited to officially celebrate being a part of this wonderful community."
Dolly and Monty Kalsi own Goddard School franchises in Breinigsville and Bethlehem Township.
The infant-through-kindergarten pre-school opened in January,
Lehigh County Executive Philips Armstrong and a legislative aide to State Senator Pat Browne (R-16th) attended the June 5 ribbon-cutting hosted by the Chamber of Commerce of Greater Lehigh Valley.
The Upper Saucon Volunteer Fire Department provided fire-fighting vehicles at the event.