William F. Knappenberger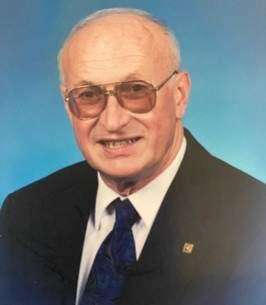 Published October 13. 2021 09:37AM
William Frederick Knappenberger, 87, of Emmaus, died suddenly Oct. 6, 2021. He was the beloved husband of Jacqueline (Jones) Knappenberger. They celebrated their 57th wedding anniversary in June. Born in Allentown, he was a son of the late Dr. Fred C. and Hilda (Flory) Knappenberger.
He served in the U.S. Army from 1957 to 1959.
He was a graduate of the DeVry Technical School in Chicago. He began his career working at various radio stations. Later, he worked as an electronic technician for the former Western Union Co., Allentown, for many years. He retired from the Phoebe Home, Allentown.
He was a member of St. John's United Church of Christ, Emmaus.
He was a member of the F.&A.M., Emmaus.
As a young man, he enjoyed fishing and hunting. He was a passionate Philadelphia sports fan. Most of all, he enjoyed spending time with his family.
He is survived by his wife; children, Mary Velez, of Emmaus and the Rev. Dr. Paul W. and his wife, Dr. Kristine, of Macungie; grandchildren, Kathryn, William and Connor Velez and Rachel May; sister, Mary Ann Chubenko, of Florida. He was predeceased by his stepmother, Catherine (Lesher) and a brother, Robert C. Sr.
Contributions may be made to the church.
A memorial service will be held 11 a.m. Nov. 24 at St. John's UCC, 139 N. Fourth St., Emmaus, 18049. Arrangements were made by the Falk Funeral Homes & Crematory Inc.