When steel was king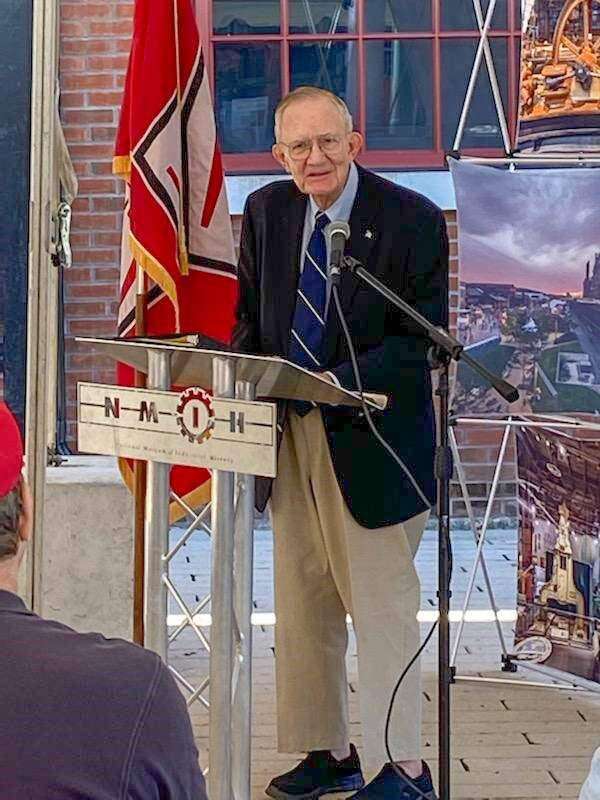 Published October 13. 2021 06:07PM
Many years ago, when wars were identified by the participation of the world, Bethlehem Steel ruled and kept the free world free. Amid the rust and relics, the solder and smoke, you can hear the voices from a time long gone. These voices resonate with pride and a sense of community seldom seen today.
Anyone currently living in or around Bethlehem knows Bethlehem was the steel center of the world. Meeting these men and women who lived, worked and built this industry, and watched it disappear, is a look at capitalism at its best and worst.
Steel weekend and steelworkers' reunion Sept. 25-26 at Steelstacks offered an inside look at the personal skill, stamina and sacrifice of the steelworker. They worked as a team with very specialized individualized talents. Retired steelworker Mike Dzwonczyk said, "These weren't just jobs, this was a way of life. Those who served in steel had a pride in their work and in the industry." Dzwonczyk explained that prior to 1970, asbestos hoods protected the face and head from the 2000-degree heat, causing many steelworkers to have their health compromised by Asbestos. (The hoods were redesigned in 1970 to be made of fiberglass).
Almost everyone you talked to was related to or had personally worked for Bethlehem Steel. Speaker Craig Meyer said, "Generations of family members worked for Bethlehem Steel… It was a second home for many people." Representatives from the Steelworkers Archives, Secretary Tootie Ferencin and Diana Ferencin, also had family members and neighbors who worked for Bethlehem Steel. Historical volunteer Philip Beard also had generations of family work t.
In memory of the 20th anniversary of the Steel Workers Archives, the National Museum of Industrial History continues to collect oral histories from living steelworkers and their wives. PBS39 presented an outdoor photo exhibit of the faces of Steel, and many volunteers demonstrated various skills unique to the steel industry.
Bethlehem Steel Corp. President Emeritus Hank Barnett spoke to the audience about the choices he had to make when the plant was being closed. "Our first choice was restorative; return the property to how it was before there was a BS – raze buildings, plant trees. The second choice was preservation – restore and preserve the history of BS, We opted for the second option." This was no small undertaking, as the museum, the outdoor foundry park, the blast furnace and the Fritz Lab at Lehigh University Engineering department were all a part of this master plan.
And the future? Can we preserve the past while igniting an interest in the youth? Sadly, not many children were at this event – but amid the old-timers emerged a 10-year-old boy, Izaak Schwartz, from Bartonsville, Pa. and his mother, dressed in period clothing, who participated in the Iron Tiles demonstration – designing a tile by carving into a sandstone mold and pouring hot melted iron into it. When asked what inspired Izaak to take part in this activity, he smiled and responded confidently (as if I should have known better), "It's History."
Yes, of course, it's history… Thank you, Izaak.
This was the first of what is planned to be an annual event.
For more information regarding the National Museum of Industrial History, www.nmih.org.