Salisbury firefighters take fire safety programs into schools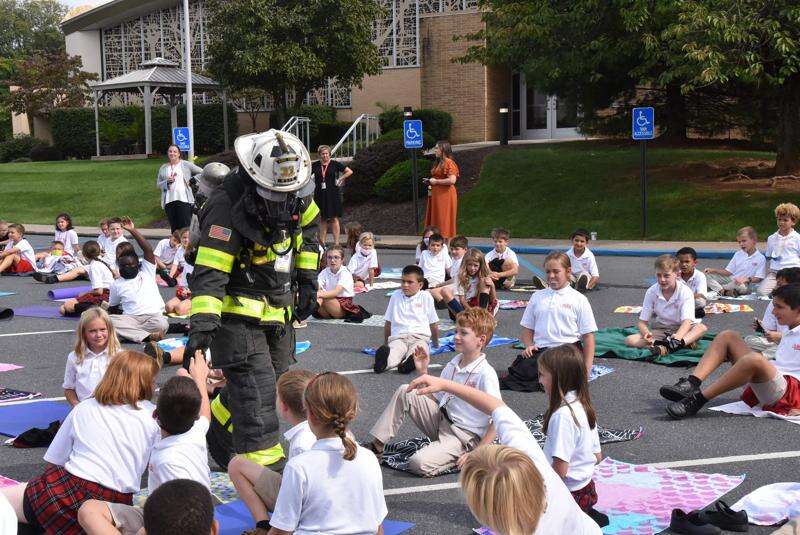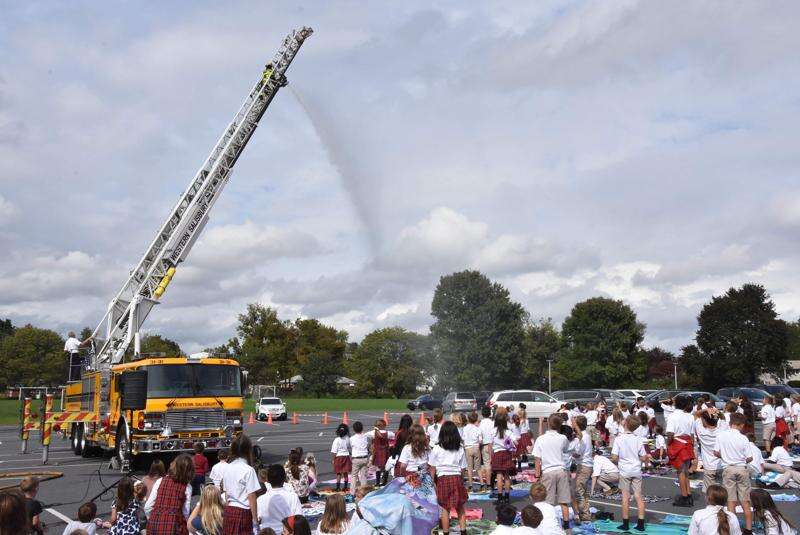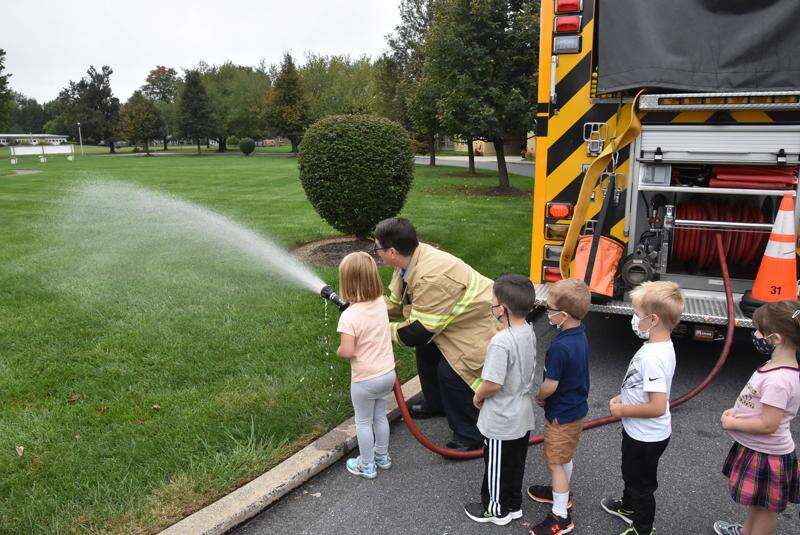 Published October 13. 2021 03:54PM
As they do every year during national Fire Prevention Week, Salisbury Township volunteer firefighters from Western Salisbury Volunteer Fire Company and Eastern Salisbury Fire Department took their fire prevention messages into township schools to impress youngsters at an early age how to be fire safe.
This year, the National Fire Protection Association has selected "Learn the Sounds of Fire Safety" as a theme to drive home the importance of fire prevention, especially in the home.
Primary message presenter, Western Salisbury Volunteer Fire Company Chief Joshua Wells told students, "when a smoke alarm or carbon monoxide alarm sounds, respond right away by getting out of your home as quickly as possible." Wells repeatedly sounded a smoke alarm so the youngsters would be familiar with the sound.
"If your alarm begins to chirp, it may mean that the batteries are running low and need to be replaced. If the alarm continues to chirp after the batteries are replaced, or the alarm is more than 10 years old, it is time to replace the alarm," Wells said.
Wells gave his listeners a simple "homework" assignment. "Check each bedroom in your home, and if each bedroom doesn't have a smoke detector, tell you teacher and your teacher will tell us, and we'll get one to your family."
Wells also told the youngsters playing with a lighter or matches was "very, very dangerous" and it was all right to "tell" an adult if they saw someone playing with them. Wells also had youngsters and a firefighter employ the "stop, drop and roll" technique if clothing should catch on fire.
Perhaps most importantly, Wells had a firefighter change from street clothes into full protective gear while students watched the transformation. "A fireman may look scary, or sound scary with his air breathing tank, but remember he's there to help you. A firefighter is your friend and you should never hide from him if there is a fire in your home."
While Salisbury Township School District elementary students have historically met all together in an auditorium or gymnasium, Wells conducted eight individual programs in separate Salisbury Elementary School classrooms to comply with school district masking and social distancing COVID-19 protocols.
Because of pleasant early-October weather, classes at the Salisbury parochial and public schools were able to participate in outdoor activities and see demonstrations of fire equipment and to watch firefighter techniques with hose line demonstrations.
New in the presentations this year was an opportunity to see water flow from the Western Salisbury aerial ladder truck nozzle. Seeing a 400-gallon maximum flow from the tower nozzle in four minutes drew appreciative exclamations from the youngsters.