Golf team wins four matches in '21 season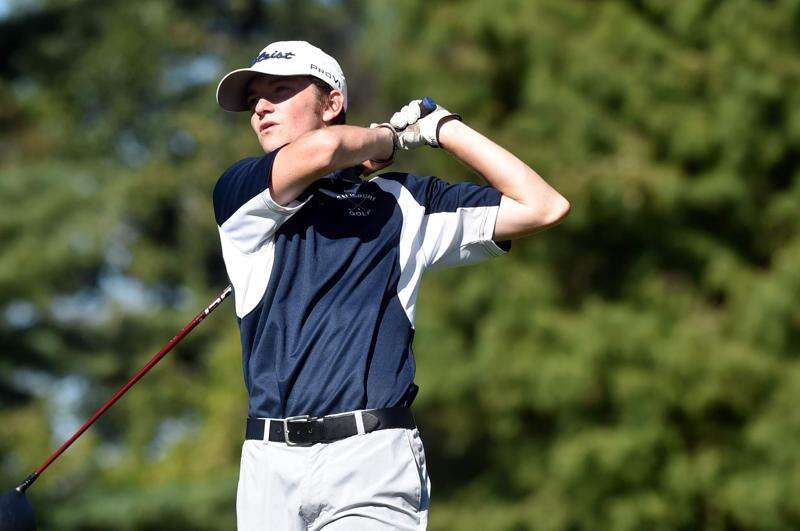 Published October 08. 2021 11:38AM
The Salisbury High School golf wrapped up its season with a 4-9 record.
The team was led by senior Nick Jewel who averaged an 83 and sophomore Ava Smarch who averaged an 87.
The team will graduate Jewel, who was the Falcons's top golfer the past two seasons, as well as five other seniors in Hunter Rothrock, Hunter Bleam, Jackson Lopez, Kyle Artis and Tyson Utesch.
Smarch, along with seven others are expected to return. Five of those returning will only be sophomores next season and there are five freshmen expected to join the varsity team next year as well.
Coach Gregg Laub has high hopes for the current golfers in the program saying, "We are expecting great things from them in the next few years. Our golf program is starting to increase in size and quality of golfers."
According to Laub, this year's team of 13 was the largest in at least 10 years. The Falcons had a few multisport athletes who were not participating in a fall sport and others who are competing in two fall sports decide to come out for the golf team this season.
While six seniors will graduate in spring, Smarch and a few other returning players could help next year's team improve on this year's four-win season.
The team has no juniors on this year's roster. Sophomores Smarch and Jake Zellin are expected back for next season, along with freshmen Owen Fogel, Joshua Holler, William Kocher, James Scialla and Nathan Strack.
With the team's size growing, Laub's excitement for the future of the program is growing as well.
"The future of golf at Salisbury High is looking good and I'm excited to be a part of the program."