Girls clinch D-11 berth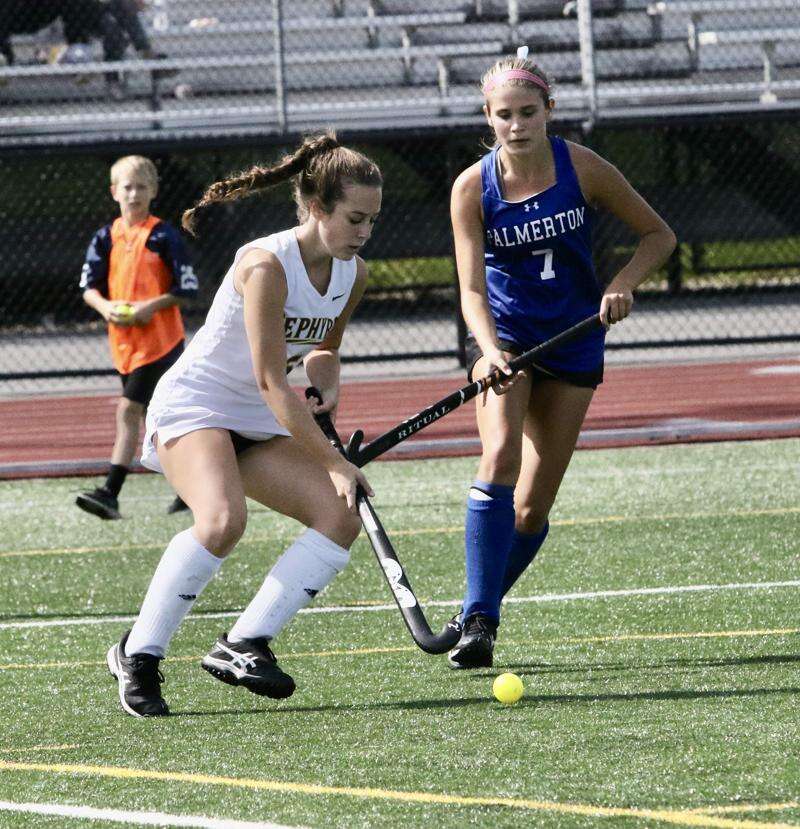 Published October 08. 2021 08:15AM
The Whitehall field hockey team secured a district playoff berth and gained a measure of revenge with 1-0 win against Liberty Monday afternoon.
The Hurricanes had won the teams' previous meeting this season 2-1 in a contentious, card-filled clash.
Emma Bonshak scored the game winner with just 3:40 remaining in regulation when she knocked home a loose ball amid a flurry of activity in front of the Liberty keeper during the Zephyrs' ninth corner of the contest.
Bonshak described the moment.
"I was screaming, 'C'mon go in!' It was on the line for a little bit, but we got it," she said. "I'm glad we pulled through. We worked so hard for this."
Head coach Jenn Bodnar spoke about her leading scorer.
"She puts so much weight on her shoulders," she said, "just because she's that type of player. She goes hard all the time. She's the heartbeat of the team."
The game was even through three periods with Liberty holding a 7-6 advantage in corners, but Whitehall owned the final quarter generating five corners and three shots on goal while holding the Hurricanes without a shot over the final fifteen minutes.
Goalie Olivia Wickel saved each of the four shots that Liberty put toward the cage over the first three periods.
The win came at a critical time for the Zephyrs as their next three opponents, Nazareth, Emmaus, and Easton, are a combined 32-3 on the season. Whitehall hosts the Blue Eagles tonight, travels to the Hornets on Saturday, and hosts the Rovers on Tuesday.
Freshman Lilly Trocki, who was the team's starting keeper before an injury against Stroudsburg on September 9, is expected to be cleared to return to play in the next few days.
At 9-5 overall and 7-4 in the EPC, the Zephyrs are assured of competing the postseason. They have not yet secured a spot in the EPC tournament. The final regular season contest at Northampton on Oct. 14 could be for an EPC berth and also for the seventh seed in 3A districts which would avoid a quarterfinal matchup with Emmaus.