Boys soccer roundup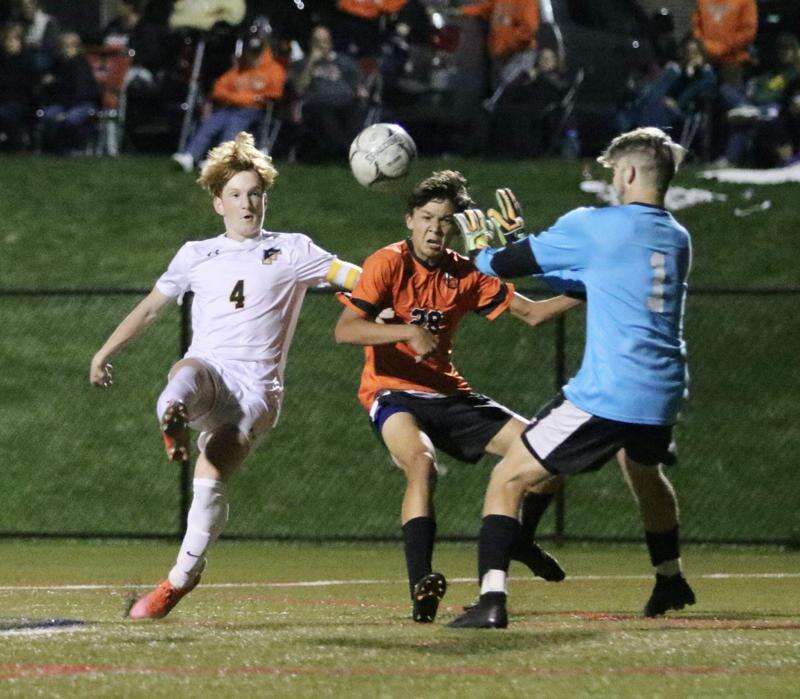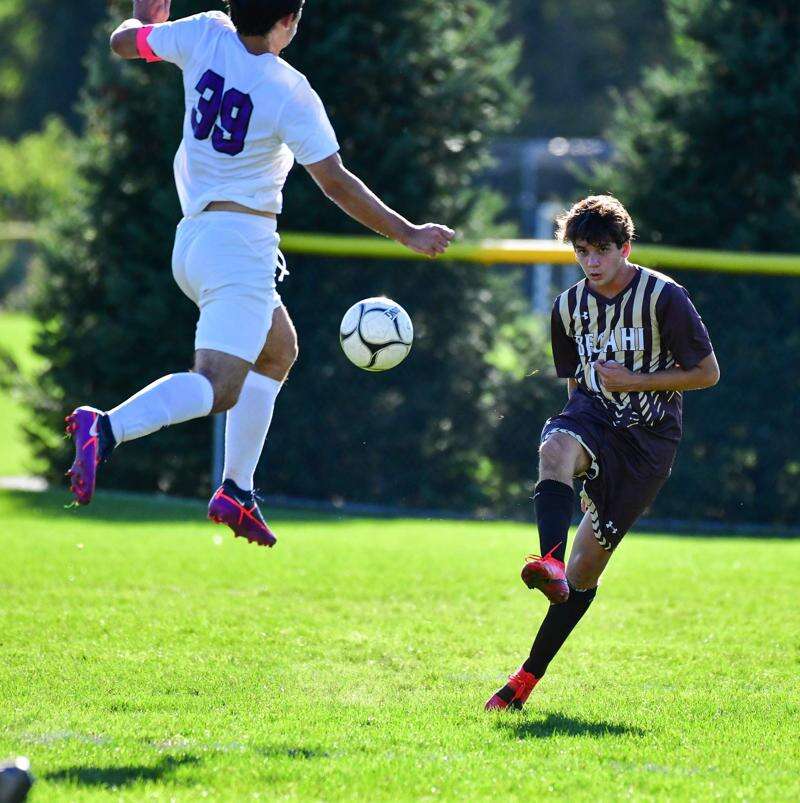 Published October 08. 2021 08:09AM
This past weekend Bethlehem Catholic, Freedom, and Liberty boys took to the pitch when two teams won and a third played to a draw.
Liberty hosted Pocono Mountain West on Saturday afternoon and beat the Panthers, 5-0.
Benjamin Belony scored two goals for the Hurricanes, while Luke Appleman, Brady Vaclavik, and Ryder Paulus scored one apiece.
Goalkeepers Jon Smith and Owen Cassel shared the shutout.
Becahi hosted Pleasant Valley on Saturday morning and tied the Bears, 2-2., after double overtime.
Will Hawach and Ethan Wiles scored for the Golden Hawks.
On Friday afternoon, Freedom hosted Pocono Mountain East and beat the Cardinals, 11-0.
Peter Tichy and Austin Hoffert had hat tricks for the Patriots.
Owen Lynn, Corey James, Steven Gonzalez, Sebastian Garces, and Chase Bonstein chipped in a goal apiece.
Garces made five assists, Tichy had two assists, and James had one.
Freedom goalkeepers Tristan Willey and Nathaniel Sletvold shared the shutout.
This Friday, Liberty will host Becahi for the season's second showdown between the two teams, the first won by the Hawks. Also on Friday, Freedom will host Easton.