Falcons fall to Blue Raiders, 27-21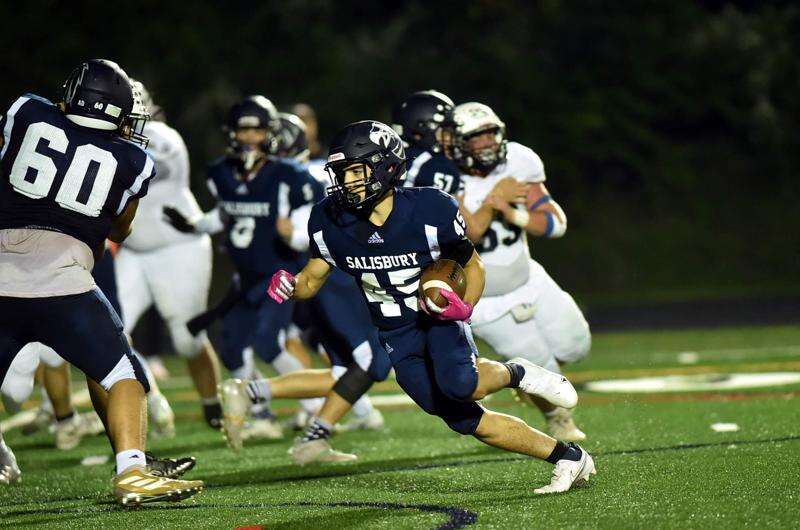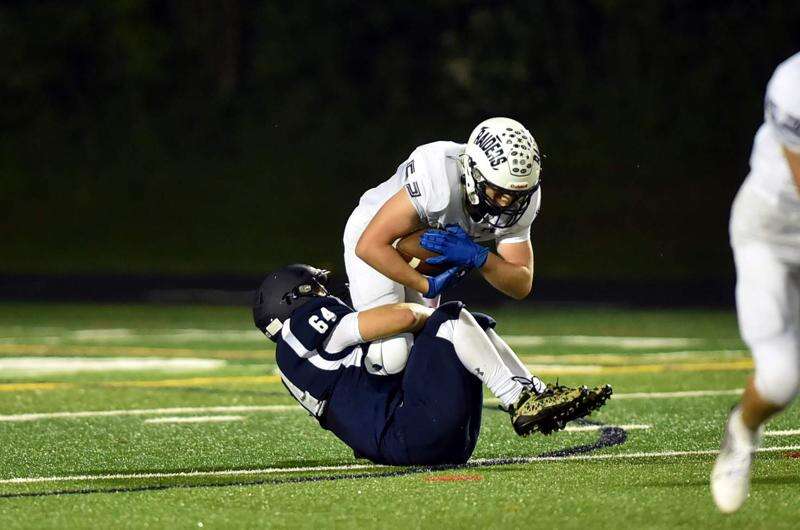 Published September 30. 2021 11:29AM
When freshman Derek Trinidad punched in a four-yard touchdown on Salisbury's opening drive against Tamaqua on Friday, things looked promising for the Falcons.
Following two shutouts this was just the start the Falcons' offense needed. This start gave Salisbury the momentum it needed early, but it was momentum that it would not maintain through all four quarters.
Despite putting up one of their best overall performances this season, the Falcons came up short, losing 27-21 to the Blue Raiders.
Tamaqua (2-3) came back with a touchdown of its own on its first drive to tie the game at eight but Salisbury answered right back putting together a 64-yard drive that was capped off with another rushing touchdown for Trinidad putting the Falcons up 15-8.
The Salisbury defense made some big plays on Tamaqua's next two drives, forcing a fumble and then getting an interception, but the offense was unable to convert the turnovers into points, leaving the score at 15-8 heading into halftime.
The second half would start out great for the Falcons as the defense got a stop and senior Chase Fenstermaker broke off a 62-yard run to the end zone to give his team a 21-8 lead.
Momentum shifted following that score, with the Blue Raiders finding the end zone on three of their next four drives.
Salisbury's offense, on the other hand, fumbled on two of its last four drives and failed to put any more points on the board.
Although Salisbury failed to pick up its first win last Friday, there were a lot of bright spots in its performance.
"Two weeks in a row we've got progressively better," said Salisbury head coach Andy Cerco.
The offense put up a season-high 21 points and focused on a ground-and-pound play style which was very successful.
"We made a decision on what was good for us. It had little to do with what Tamaqua presented and more to do with what type of team we have," said Cerco about the focus on running the ball.
The Falcons moved away from the passing game, attempting only five passes but ran the ball 38 times for a whopping 237 yards.
On the other side of the ball, the defense managed to force two turnovers and did a solid job slowing down the Tamaqua offense.
Salisbury will now set its sights on its next opponent, the Palisades Pirates, who will be visiting Salisbury on Friday.
The Pirates are 1-4 with their sole win coming against Pen Argyl.
Palisades has shown to have a low-scoring offense averaging just 4.75 points in its four losses and 11.5 throughout its five games.
Its defense has also struggled giving up over 30 points in all of its losses and allowing a monstrous 52 points in its loss to North Schuylkill.
The Falcons found some offense last week and if they can keep that offense going this week it's likely they could find themselves in the win column for the first time this season.