Literary Scene: SOTA authors luncheon in-person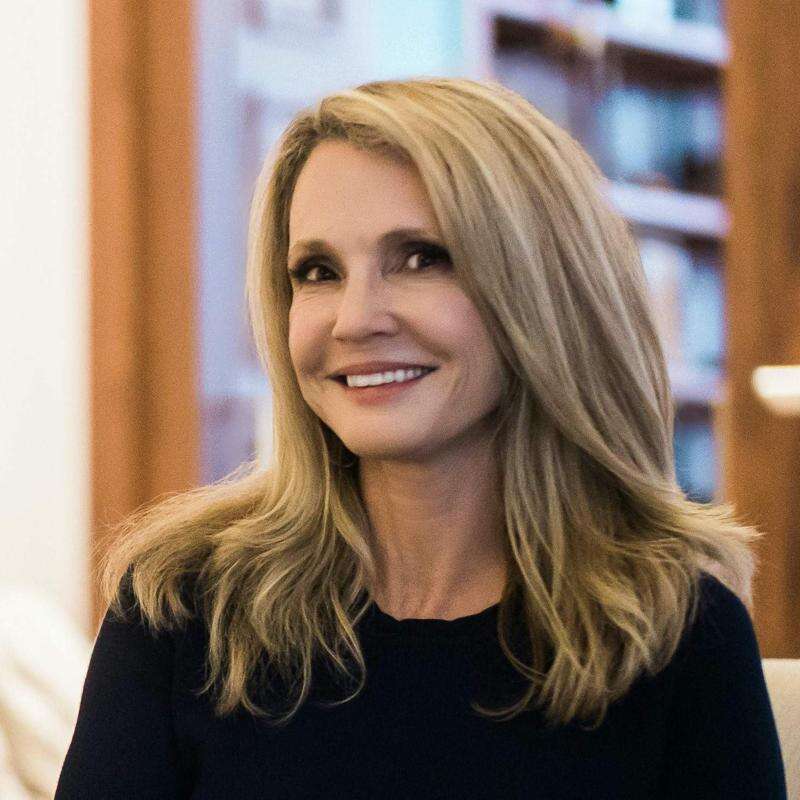 Published September 24. 2021 06:18PM
At the Ninth Annual "Luncheon With The Authors," presented by the Allentown Art Museum Society Of The Arts (SOTA), you will be able to follow the creative process of three contemporary writers as they talk about their books and how they were written.
"Luncheon With The Authors," which benefits SOTA, is at noon Oct. 7, Lehigh Country Club, 2319 S. Cedar Crest Boulevard, Allentown. Book sales and signings begin at 11 a.m. The event is emceed by Brittany Sweeney, PBS Channel 39 news anchor and reporter.
"Luncheon With The Authors," a traditional event on the Lehigh Valley literary and cultural scene for the fall, is back in-person after going virtual in 2020 because of the coronavirus (COVID-19) pandemic.
For 2021, seating capacity for "Luncheon With The Authors" is being cut back significantly to allow for more space between tables in observance of COVID-19 protocol.
A patron ticket includes recognition in the program booklet. Ticket ordering deadline is Sept. 30.
"It is interesting to hear how authors go about creating their works and talk about the process," says Mary Zegarski, "Luncheon With The Authors" Chair.
In recent years, the books chosen have been works of fiction, many of which have been tied to current events and cultural matters.
"They are new books, ones that have just come out. The books are chosen by a committee of four members that this year read about 20 books. They are of interest to our membership and audience.
"The event is open to everyone. It is for people who are interested in reading, obviously, and those who follow events of the world and who want a nice afternoon."
Debut author Asha Lemmie has written "Fifty Words for Rain," which is a "Good Morning America" Book Club Pick and New York Times Bestseller. It is a post-World War II coming of age story about the daughter of a married Japanese aristocrat and a Black soldier that spans decades and countries.
Patti Callahan's "Surviving Savannah" tells the story of the sinking of the luxury steamship Pulaski, which went down in 1838. The story moves between scenes on the ship and the research of a contemporary historian.
"The Kindest Lie" by Nancy Johnson takes place after the 2008 inauguration of Barack Obama. In her debut novel, Johnson contrasts the hope of his election with the racial divisions and poverty in the United States when her successful main character visits the distressed town where she grew up.
When the luncheon was restricted to an online Zoom event in fall 2020 because of the COVID crisis, attendance went from a sellout of more than 150 in 2019 to between 60 and 80.
"It was still engaging," says Zegarski. "Everyone had an opportunity to ask questions."
Of this year's streamlined event, she says, "People will feel comfortable and not too crowded, with an audience of about 125 people."
The event is structured to begin with a talk of about 10 minutes by each author. This is followed by a panel discussion led by the emcee-moderator and an audience question and answer session.
SOTA, founded in 1964, is a volunteer organization. The members assist the Allentown Art Museum in a number of ways, such as acting as tour guides (called docents), helping to staff the museum's store, participating in children's programs, and doing fundraising projects.
SOTA has traditionally been a women's organization. The bylaws were changed three years ago so that men are also eligible to join.
"Luncheon With The Authors" information: www.sotapa.org/lwta2021
Books can be purchased via the weblink.
To arrange for pickup or delivery of books, contact Barbara Sharma, bksswede@gmail.com, 610-390-4005; Debra Sanek, djs3345@ptd.net, 610-295-9895, or Sera Duffy, duffcrew@aol.com, 610-730-4169.
Tickets: https://www.sotapa.org/lwta2021, or mail a check to Maureen Fernbacher, 2955 Lindberg Avenue, Allentown, Pa. 18103. Include your name, address, phone number and email address with the check. A payment form is on the website.
"Literary Scene" is a column about authors, books and publishing. To request coverage, email: Paul Willistein, Focus editor, pwillistein@tnonline.com
Next week: Fall preview, Part 3