Dana Fretz Friz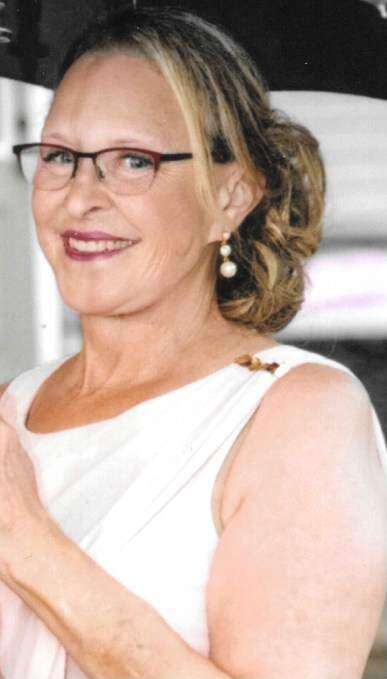 Published September 15. 2021 08:30AM
Dana Fretz Friz, 62, of Zionsville, died Sept. 8, 2021, at Lehigh Valley Hospital. She and her husband, Perry R. Friz, celebrated 12 years of marriage Aug. 31. She was the daughter of Glenn E. Fretz and the late Marlene Maxwell Fretz.
She was a graduate of Emmaus High School and St. Luke's School of Nursing. She was employed by Bucks County Association of Retarded Citizens, providing medical care until her retirement.
She was a devoted wife, daughter, mother and grandmother and a devout Christian who wanted to share the Gospel with everyone she knew. She attended Rivers of Life Church.
She is survived by her husband; father; stepmother, Jane; daughters, Melissa Rosario (Felipe) and Annie Rivera (Israel); grandchildren, Adriana and Jacob; a sister, Gwen Fretz Reed (Calvin); a half-sister, Meredith Fretz Merino (Steve); stepsisters, Joni Scandola and Julie Scandola Proctor (Doug); stepbrothers, Jim Scandola (Bridget), John Scandola (Cassidy); nieces and nephews; father of the children, Michael Kern. She was predeceased by a brother, Jay Maxwell Fretz (Wanda).
Memorial donations may be made to Rivers of Life Siebert Church at rischurch.org or Sabbath Seekers at paypal.com/paypalme/sabbathseekers.
Services will be private due to COVID-19. You can join the Live Stream on YouTube by searching Dana Friz funeral service 10:55 a.m. Sept. 17, or watch the recorded version on YouTube at a later date by the same search. A Celebration of Life will be held at a later date. Arrangements entrusted to the Bachman, Kulik & Reinsmith Funeral Home, Emmaus.