Girls tennis team starts 5-0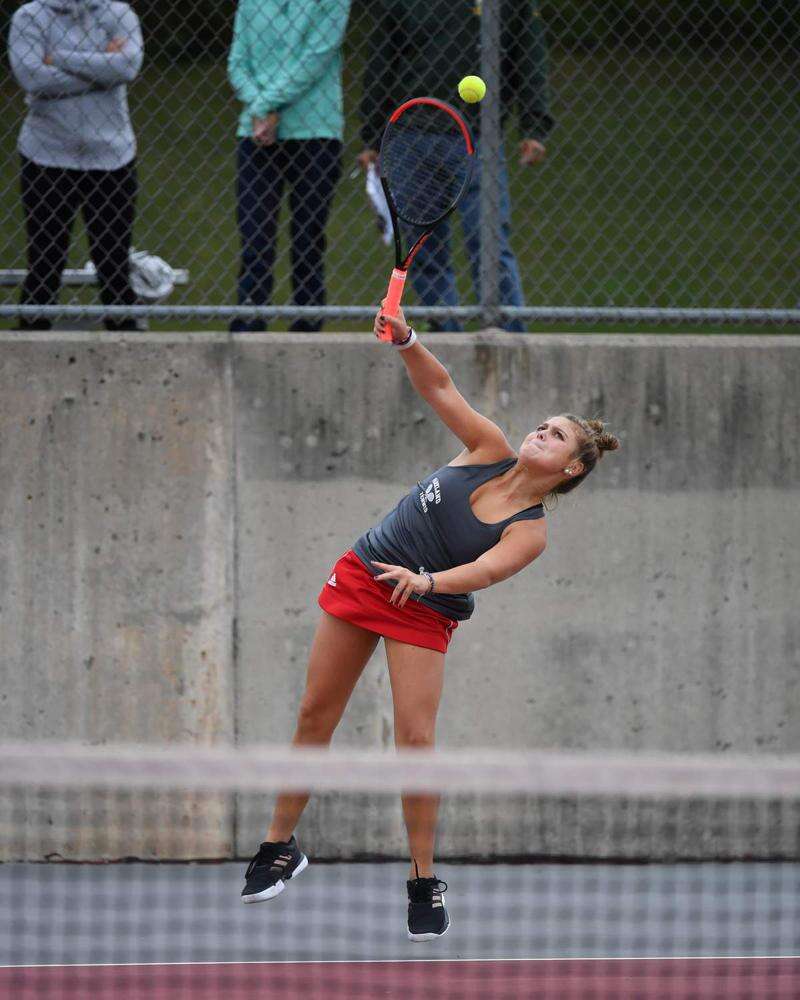 Published September 09. 2021 01:06PM
The Parkland girls tennis team has started the 2021 campaign with a 5-0 record.
Head coach Michael Hingston's squad has been dominant in victories over Pocono Mountain East and West, Bethlehem and Central Catholic, and Easton.
"It's really been exciting because we are so young," said Hingston. "We had two pretty good tests in Central and Easton."
The singles contingent of Erin Joo in the one spot Leah Zolatarev and Gigi Leonzi in the second and third, respectively, has played particularly well.
"Singles-wise we're as good as anyone," said Hingston. "We have a pretty good one-two-three punch. We're talking about two juniors and a sophomore."
In some of the action, Joo defeated Bethlehem Catholic's Cara Magliochetti 6-4, 6-1 in the season opener. Zolatarev downed Central's Meagan Nichwiadowicz in a competitive three-set battle 6-3, 3-6, 6-4. Leonzi played good tennis in dismissing the Vikes' Renna Russo 6-3, 6-0.
Hingston also received winning play from his doubles contingents.
In the Central battles, Anshika Gupta and Kaila Miles defeated Kara Wang and Elizabeth McGorry 6-3, 6-4, while Sophia Petrocelli and Sophie Elijovich handled Catherine Grubb and Kathryn Orlando a 6-2, 6-1 loss. Parkland's Carla Franco and Kiera Miles downed Anna Ferrel and Kylie Heinze 6-3, 6-2 to secure another win over Central, while Ali Silman and Belle Matson received some valuable playing time in an 8-6 triumph over Central's Lauren Hood and Julianna Hahn.
"The doubles play has been solid even though you'll have some growing pains," said Hingston.
Parkland's sternest test may come this Friday, when they travel to Moravian Academy to battle the Lions.
"They're a tremendous team," Hingston said. "They're the best team we will play all year, at least in this area. We have a lot of respect for them."