Egypt VFW to mark 75th anniversary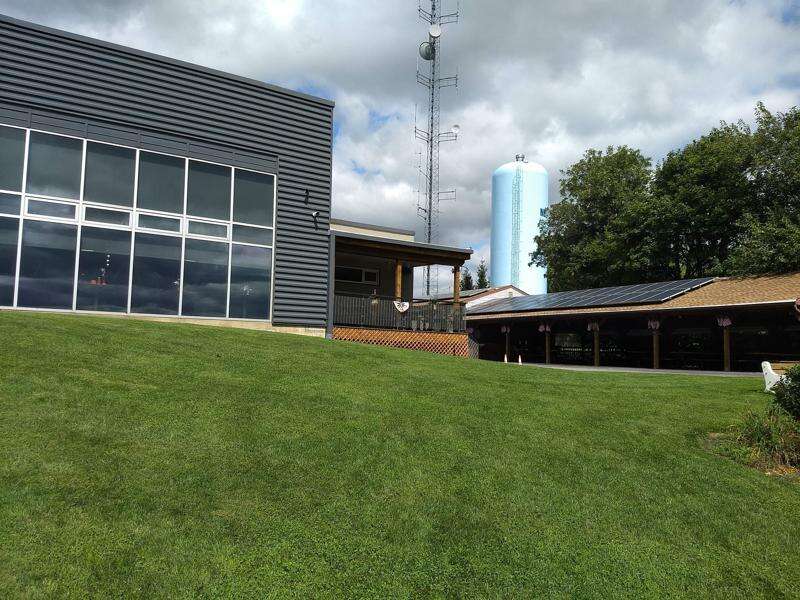 Published September 08. 2021 12:05PM
The Donald S. Reinert Veterans of Foreign Wars Post 7293 in Egypt is celebrating its 75th anniversary. A celebration will be held Sept. 11, starting noon, at the VFW Post headquarters, 5209 Springmill Road.
Members and nonmembers are invited to celebrate.
The Post received its VFW charter Feb. 23, 1946, and has always had the Donald S. Reinert namesake. Reinert was killed in action in World War II in 1945. He was not the first man from Egypt to die in World War II, but the Post was named after him because he was the first member of a VFW Post to die.
The celebration will coincide with the 20th anniversary of 9/11 in remembrance of lives lost and conflicts that followed and to honor the incredible efforts of first responders on that day, which changed U.S. history.
The Post is proud to be considered the home of the Tomcat. In October 2003, one of the Navy's front-line fighter jets, an F-14A was flown from the Top Gun training school in Nevada. The jet was dismantled at the airport and, in 2004, transported to its permanent home at the Egypt VFW.
VFW Trustee Kurt Schaedel and his brother Tom are credited with the Tomcat idea. They, along with Allen Meckes and John Zuber, are credited with making it happen. The Tomcat is on display on the grounds of the VFW and is open to the public for viewing from dawn to dusk daily.
More recently, in 2020, the Auxiliary of Post 7293 presented a $17,854 check to representatives from the Tails of Valor program to sponsor and name two service dogs to help veterans in need. One dog was named for Whitehall graduate Jesse Reed, who was killed in Afghanistan and who loved dogs and loved to help others. The other dog is named in remembrance of Donald S. Reinert.
The Sept. 11 celebration for members and guests of members is noon-4 p.m. The Post will then be open to the public 4 p.m.-midnight.
There will be a $5 cover charge for all nonmembers. The band Dirty Roxx will be performing at the pavilion 6-10 p.m. There will be games such as horseshoes, corn hole and volleyball.
Fellow veteran organizations will be on hand to help celebrate this milestone.
The VFW features a state-of-the-art new building that opened in 2011. The current membership includes approximately 765 active members, 240 auxiliary members and 880 social members. The new building includes a bar that resembles an aircraft carrier and social hall. The social hall and on-site pavilion are open to the public for rentals.
Special thanks to VFW Senior Vice Commander Bryan Brandmeir for sharing this information.