Curtain Rises: Consortium puts diversity center stage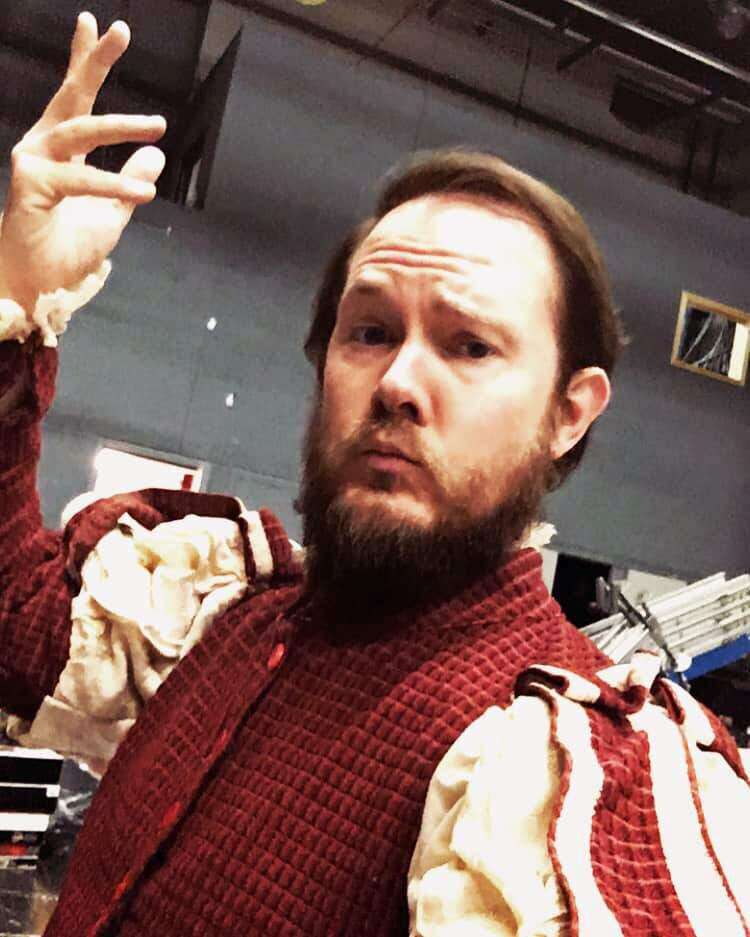 Published July 30. 2021 11:56PM
Lehigh Valley Community theaters are joining together to share resources, ideas and initiatives to foster diversity.
Civic Theatre of Allentown, MunOpCo Music Theatre and The Pennsylvania Playhouse have partnered to create the Lehigh Valley Community Theater Consortium, designed to help the Lehigh Valley theater community collaborate and create positive change.
After the collaboration was announced last week, Between The Lines Studio Theatre, Star of The Day Event Productions, Crowded Kitchen Players and AfterWords Actors Studio have joined, says Brett Oliveira, the driving force behind creating the group.
Oliveira, a board member of Pennsylvania Playhouse, Bethlehem, says the idea grew out of a public forum that the Playhouse and MunOpCo held in April to address concerns about equity, diversity and inclusion in Lehigh Valley theater.
The new group will meet four times a year with two representatives from each member theater. All area theater groups are welcome to join.
The Playhouse and MunOpCo, which frequently share actors and directors, hosted the forum, held via the Zoom online platform, through which he, Pennsylvania Playhouse President Rody Gilkeson and MunOpCo Music Theatre President Darice Hoffmann started talking to Civic Theatre of Allentown Managing Director Diane Donaher and Civic Theatre of Allentown Artistic Director William Sanders.
"Everyone is trying to reopen and we are all facing the same issues," Oliveira says.
The consortium would facilitate theaters to pool resources, share ideas and avoid scheduling conflicts.
"We will be aware of what other theaters are doing," he says.
The consortium will help theaters improve cultural sensitivity.
"The Lehigh Valley is getting more diverse but we are not," Oliveira says of area theater groups. "We want to be more inclusive, so we are truly a community theater serving everyone. We want to look at systemic issues that prevent people of color from participating."
Members will take training through the Community Action Committee of the Lehigh Valley and share ideas and action plans on diversity and inclusion initiatives.
Oliveira says the Playhouse plans to start by offering a more diverse selection of plays, having a board member sit in on auditions and working on outreach to under-served populations.
"We need to build trust," he says. "These are issues all local theaters are facing and we all need to do better. We just need to figure out how to do it."
Oliveira says the group also wants to develop best practice guidelines for Lehigh Valley community theaters, similar to "Chicago Theatre Standards," the award-winning inclusion initiative in Illinois.
Also on the agenda is strengthening relationships between the theaters and schools, colleges, and education organizations.
Oliveira stresses that the consortium is not a governing body and each participating theater group would continue to be its own independent organization.
"This is just a way to share ideas and make it more of a community," he says.
The consortium's email is available for community-wide concerns, suggestions and complaints, allowing members of the community to be heard by local theater organizations.
Information: LehighValleyTheater@gmail.com
Marilu Henner at Bucks:
Stage, TV and screen star Marilu Henner brings her new club act, "The Marilu Henner Show," to Bucks County Playhouse, New Hope, July 29 - Aug. 15.
Henner, best-known for TV's "Taxi," will present an evening of song, dance and stories that grew out of her sold-out cabaret show at New York's 54 Below and is being expanded for the Playhouse stage.
The show features singers-dancers Julius Williams (Bucks County Playhouse's "Mamma Mia!") and Adam Vanek (Bucks County Playhouse's "Guys and Dolls"), with Michael Orland ("American Idol") leading the band. The show is directed by Bob Garrett.
Henner has appeared in seven Broadway shows, 23 Hallmark TV movies and has been seen on the Playhouse stage in "The Tale of the Allergist's Wife" and "Vanya and Sonia and Masha and Spike."
"I am so excited to be bringing this show to Bucks County Playhouse," Henner says.
"Most exciting is a new section of the show that features my expansive and unusual memory, which means there will be something new to hear and see every performance."
The show runs Wednesdays through Sundays. Performances are at full-capacity. Face masks are required for unvaccinated patrons and are optional for those fully-vaccinated.
Tickets: www.buckscountyplayhouse.org; 215-862-2121
"Curtain Rises" is a column about the theater, stage shows, the actors in them and the directors and artists who make them happen. To request coverage, email: Paul Willistein, Focus editor, pwillistein@tnonline.com