Brett headed to Fairmont State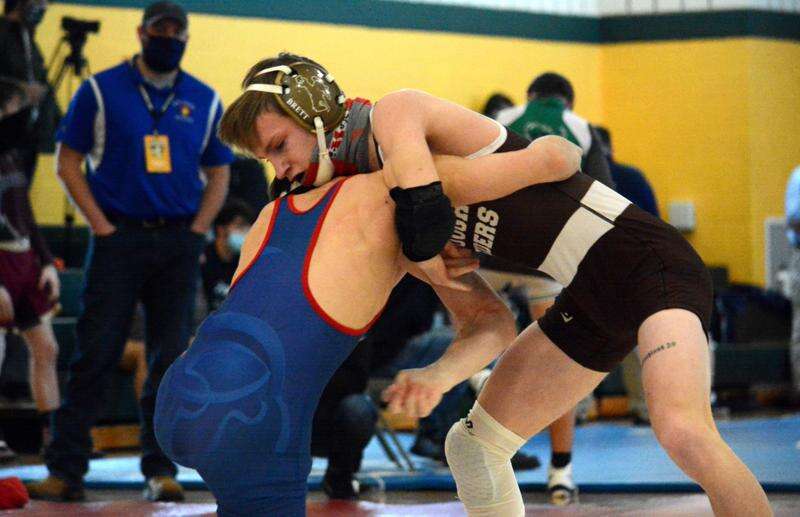 Published July 29. 2021 01:55PM
Austin Brett is anxious to wrestle again.
The recently graduated Catasauqua senior forfeited his opportunity to play in the annual McDonald's All-Star Football Classic in June due to a precautionary exercise toward his future collegiate career at Fairmont State University.
Due to a shoulder injury from football, along with COVID, Brett only participated in the district tournament and placed third overall in the 120-pound bracket.
"I am ready to wrestle again," said Brett. "We had a tough year with COVID, and we really couldn't get started.
"We were happy to get back to districts, but it wasn't a full season. I'm looking forward to having a full season ahead."
Brett will be matriculating at a Division II college in West Virginia, and one that participated in the Mountain East Conference, mainly consisting of small colleges in the state and neighboring ones. The Falcons crowned a national champion in the program this past winter.
The program and the state proved to be an appealing mix for Brett,
"I was looking at Division II schools, and I always have liked West Virginia," said Brett. "My mom and dad lived in Wheeling for a while. We have been down there as a family, and I always thought about going to school there,
"I applied and they reached out to me. I believe it will be a good fit."
Brett sees himself likely competing in the 125-pound bracket.
"I should be fine there," he said. 'Their program is fairly new, and they have gotten a number of good wrestlers. They seem to be a very solid program. I know I can compete there, and everything really fell into place for me.
"The coaching staff and the school officials were great and treated me well."
Brett was gratified with his football season that saw his team win a district playoff game before they were eliminated in the semifinals, where he suffered a shoulder injury that shelved most of his wrestling season.
He did play baseball for the first time since eighth grade, and it proved to be a worthwhile experience.
"I thought it was fun," reflected Brett. "We worked hard and were able to get to districts."
Brett plans to pursue a degree in criminal justice and has aspirations to be a state trooper.
"I always wanted to do something related to the police," he said. "I always wanted to try and help people in some way and keep people safe. I like the structure of it, and that always has helped me."
He'll have another shot at keeping everything in line this fall.