Semmel, Snyder retire from CHS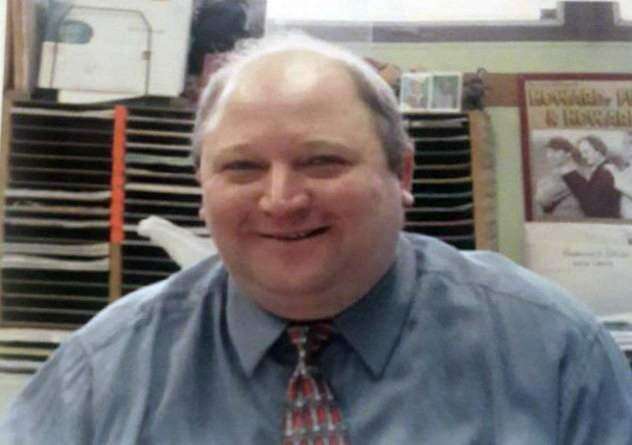 Published July 21. 2021 11:00AM
There are two staff members retiring this year from Catasauqua High School - Paula Semmel and Eric Snyder.
Semmel is a Palmerton native. She went to Kutztown University and did one of her student teaching assignments in Catasauqua. She has a Bachelor of Science degree in education and is certified to teach chemistry and general science.
She began her career as a long-term substitute in Catasauqua at Lincoln Middle School in 1985. At the conclusion of that school year, she was permanently hired in the Parkland School District teaching physical science.
She worked there until her second son was born in 1996. She took time off to stay home with her children before returning to work as a long-term substitute in Palmerton in 2002.
In 2003, Semmel was offered a job teaching chemistry at CHS and has been there ever since.
During her time at CHS, Semmel has served as both senior class and Student Council adviser.
"I have enjoyed working with all of the students over the years in a variety of capacities," she said. "The students' interests and involvement has changed over the years, but each year has brought new and endearing memories."
She noted how much she enjoyed being involved with the annual senior slideshow during spirit week.
"Spirit week was always one of the most enjoyable, yet exhausting times while I advised Student Council, but I also loved chaperoning the proms," she reflected. "There are so many great memories. To list them would take a while."
She also fondly remembers crocheting hats as achievement awards for her students and baking the students pies.
Semmel noted she will miss the camaraderie she shares with the other staff members and teaching chemistry, which is her passion.
"It has been a pleasure to teach in such a tight-knit school district where you always receive the support of the entire staff," she said. "CASD is a wonderful district to work for, which is why I have stayed in education as long as I have. CASD always has the best interest of the students in mind."
Semmel would like to travel in her retirement, once the pandemic restrictions are lifted. She also plans to delve deeper into some of her hobbies now that she has more time.
In her final thoughts, Semmel wished to thank the Catasauqua community for being so supportive.
"I have worked with great businesses, parents, board members and administration," she said. "Catty is a place like nowhere else."
Snyder grew up in Catasauqua and graduated from CHS in 1979. After that, he got a degree in elementary education and special education in 1983 from Kutztown University. He later earned a master's degree in counseling from Kutztown University.
He started teaching special education at Phillipsburg High School in New Jersey in September 1983. After nine years in Phillipsburg, Snyder got a job teaching special education at CHS in 1992.
Snyder taught special education at CHS until taking over for Ed Miller as guidance counselor for the 1997-98 school year. He's been working in guidance ever since.
"I have had the extreme pleasure of working with some of the finest people in CHS," he said, citing his time with Chris Mondschein, Tara Roseman, Mary Frantz, Doris Siegfried and Jen Henninger.
"It was also a pleasure to have worked with Dave Ascani for many years as principal at CHS and then Adam Schnug the last three years," Snyder noted. "They were and are excellent to work with."
Snyder started coaching basketball with Ron Hassler at CHS in the 1982-83 season when he was a senior at Kutztown University.
"I have been coaching ever since," Snyder said.
He became the head coach at CHS during the 1992-93 season. Previously, he was the head coach for the PHS girls team from 1989 to 1992.
Snyder coached softball at CHS with Bob Breon from 1988 to 1992. He has served as the assistant baseball coach since 2005.
Other activities include running the Varsity "C" Club since 1994, as well as Catasauqua Park and Playground activities and the summer basketball league since 1985.
Catasauqua Area School District is important to Snyder's family. Snyder's parents both graduated from CHS - his father in 1952 and his mother in 1954. His father, Frank "Jive" Snyder, was the assistant principal and then principal at the former Lincoln Middle School until retiring in 1997. His siblings, as well as his extended family, all went to CHS.
Snyder met his wife of 35 years, Christine Snyder, in 1983 while teaching at PHS. They got married July 26, 1986.
"So not only did I get my first job, I also got my first - and only - wife," Snyder said.
He noted PHS holds a special significance for them.
Christine is also retiring from CASD this year, as a teacher at Sheckler Elementary School. They have two sons, Andrew and James. Andrew teaches and coaches at Northampton Area Middle School, and James teaches at Catasauqua Area Middle School.
Snyder mentioned how nice and comfortable it was working in Catasauqua.
"I was born and raised in Catty and lived my whole life here," he said. "There was something special about saying you were from Catty, and I took great pride in growing up in Catty. It is a small town but a very proud, united, strong, tradition-rich town."
He noted he enjoyed going out and seeing his students and their families in noneducational settings. This allowed him to get to know the students on a more personal basis.
"By running the playground, I was also able to see these kids grow up and move through the school system and watch them graduate as a 'finished product' and move on to life after CHS," he said.
He said how proud he is to see how many CHS alums come back to work and coach, including his son James.
"When you work and live in the same district, you get to see and experience many of the same things as the kids and their families, and I always enjoyed the familiarity and thought it was very helpful," he noted.
Snyder reported how proud he is of his family's strong ties to the area.
"We have long and deep roots here in Catty," Snyder said.
He noted he will miss the friendships and camaraderie of teaching at CHS, as well as the closeness and uniqueness of the CASD.
"This town was built on strong traditions, competitive sports teams and supporting all our kids in everything they did," he said.
He noted he and his wife do not have any specific retirement plans at this point.
"We do have many things around the house we, mostly she, would like to get done and up," he mentioned. "After that, we will see where life will take us and what is in store for us."
He noted, however, he would like to continue coaching and possibly do some work as a substitute teacher in the district. He mentioned potentially working part time at St. Luke's Hospital and volunteering with organizations around town, such as Catasauqua Community Food Bank and Catasauqua Community Thrift Shop.
When asked what additional thoughts he wanted to share with the community, Snyder reflected back.
"Catty is a great place to grow up," he said. "There are so many different activities and programs, such as both parks in the summer, the YMCA, CYAA sports, the arts and theater at CHS and, of course, all the sports programs."
He mentioned many of the long-standing Catasauqua families have been leaving the area, and he is concerned the new residents won't share in "all the great traditions and programs this small town has to offer."
"The traditions of Catty are not near and dear to the hearts of the people moving into Catty as much as they were to the people who were born and raised here," he said. "Catty needs more kids and families to get involved with the community and take advantage of the great schools and parks and programs we have to offer in Catty."