Lehigh Valley veterans History Project holds first roundtable in 15 months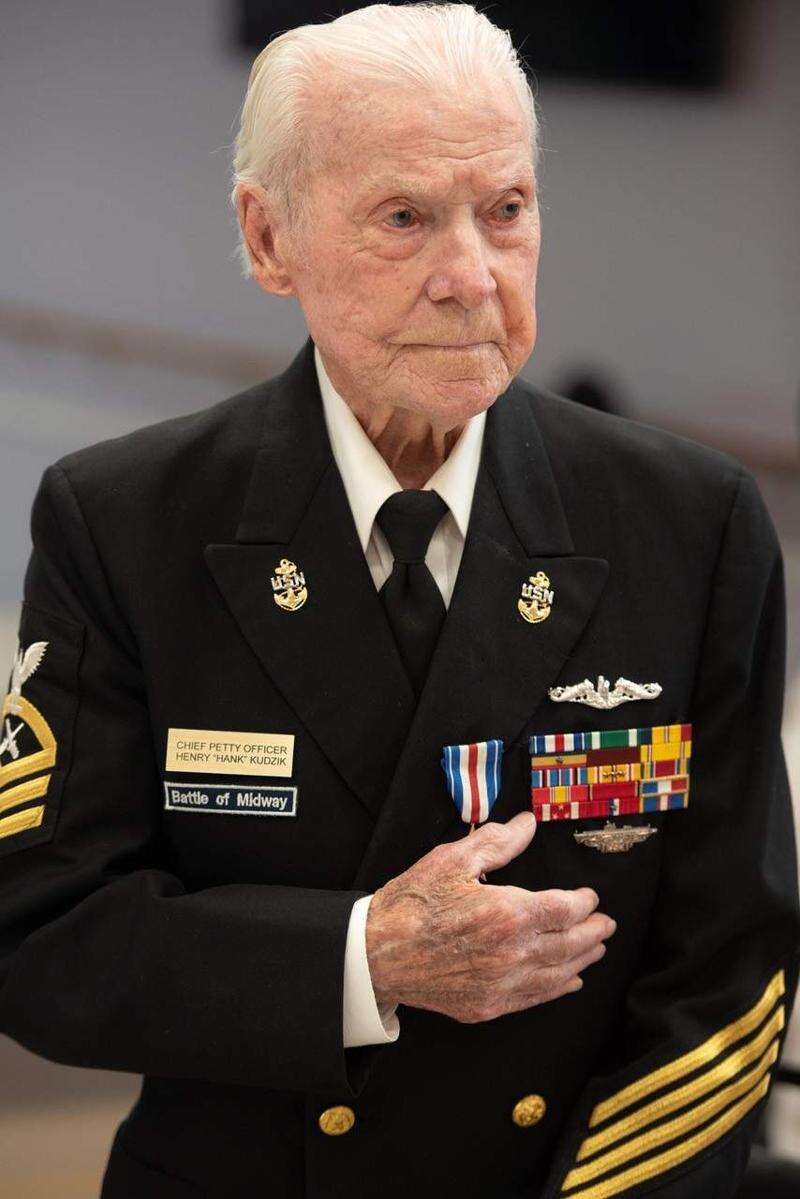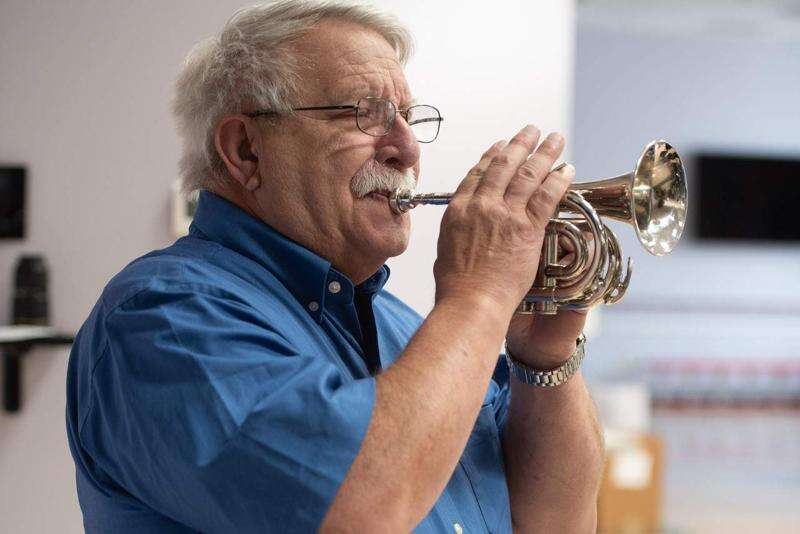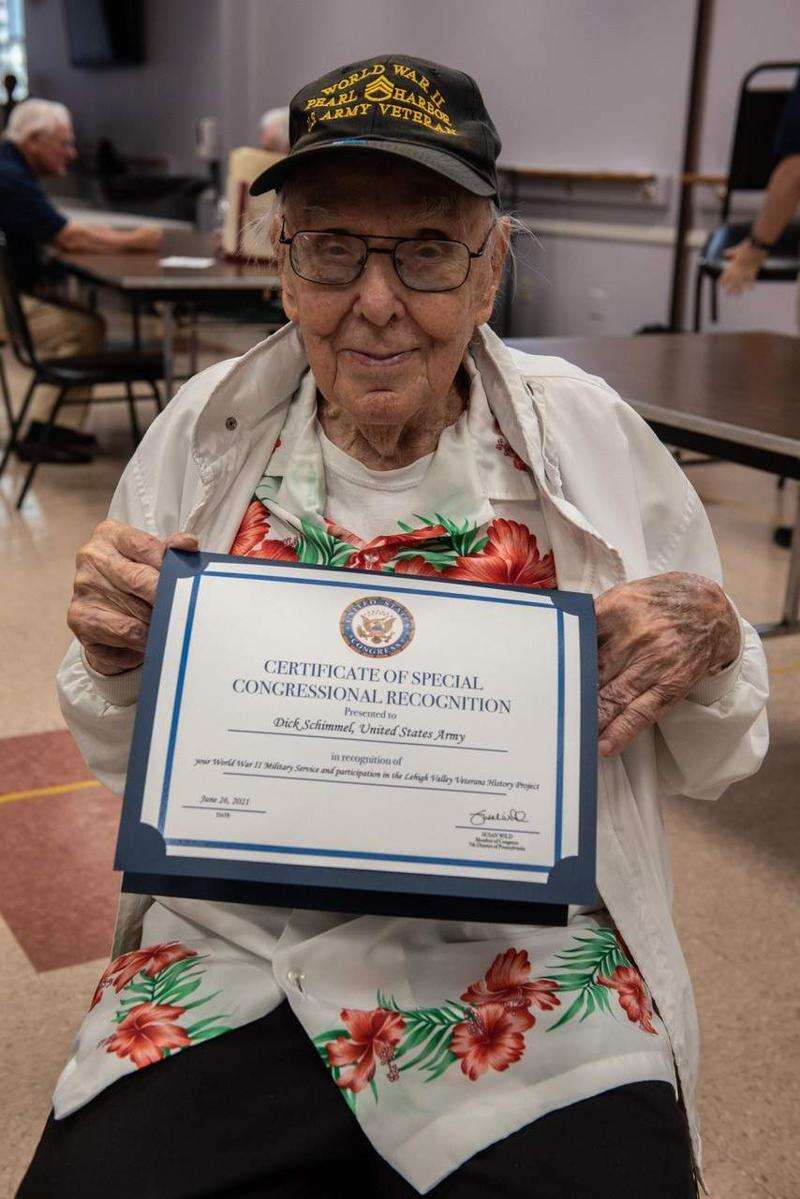 Published September 09. 2021 11:50AM
It's been 15 months since a Roundtable was held for the Lehigh Valley Veterans History Project.
A special meeting took place at the Lehigh Valley Active Life Center, 1633 Elm St., Allentown, June 26, to introduce, honor and celebrate 12 World War II veterans.
The gathering was organized to have the 12 WWII veterans and two Rosie the Riveters at individual tables to greet guests.
A typical meeting would host one veteran at a time at the podium.
These veterans of The Greatest Generation could tell their wartime stories through personal memorabilia and snapshots in a meet-and-greet style roundtable for the guests to learn stories they may never have heard anywhere else.
The meeting was opened by the Rev. Dr. Harry F. Wood for the Invocation.
Following was the singing of the National Anthem by Chris Castiello, whose father served in WWII.
Mike Sewards led the Pledge of Allegiance after Jack Craft read an excerpt of 'the meaning of the American flag' by design, this was a memorial tribute to U.S. Army veteran Roy Kilpatrick who passed away at 100 years old.
Kilpatrick read a handwritten excerpt before the pledge any time he could to help listeners understand the flag's importance.
The last sentence reads, "So when we pledge allegiance to our flag, we are promising to be true to our country and to the flag which is our emblem of freedom."
Dedication memorials continued and there were special mentions of U.S. Navy Veteran Richard "Dick" Musselman, 80, who was the official photographer and archivist on the leadership with the Lehigh Valley Veterans History Project. Musselman passed in October 2020.
Also mentioned was Makala Ashmar, 29, who worked as a staff member with former Congressman Charlie Dent, where she helped Veterans receive benefits, services and medals.
She was a constant supporter for the Lehigh Valley Veterans History Project.
Ashmar passed in September 2020.
Next, Richard Shankweiler played "Taps" in honor of those who died in service to America for all sacrifice through the generations of Armed Forces.
After an introduction of the Veterans featured in the Roundtable, Mike Sewards invited all in attendance to visit with them at their individual tables.
Once some time had passed, the gathering of Veterans and guests were asked to take a seat front and center for a special treat of entertainment while the dance troupe "Magnolia Sadies" performed a revue of a selection of music popular during the 40s wartime era.
Next was a recognition for attendees with birthdays close to the date of June 26, most in their late 90s.
In a show of appreciation for the Veterans and Rosie the Riveters continued involvement in education communities, a congressional certificate was presented and awarded by Military Liaison and Gold Star Fellow, Maureen Hickman Caporaso who works with Congresswoman Susan Wild, D-7th.
Next, it was time to return to the tables to have a piece of cake and hear more from the guests of honor who had much to explain with great intensity.
It seemed to sum up a feeling for many of those who served during the turbulent times of WWII when PFC Herb Ridyard explained, "I lived in great fear every minute from the first shelling, but I listened to my Commander's instruction and followed anything I was told and because of this I survived as a 3rd Army Combat Infantryman under General Patton. I was once a really shy guy but the war gave me the greatest confidence in the world."
The Lehigh Valley Veterans History Project honors all those who served in times of war both at home and abroad for all branches of the Armed Services.
The 501c(3) nonprofit organization led by co-founder Mike Sewards started in 2007 and concentrates on recording in home interviews to document Veterans stories during war time.
They work in conjunction with the National Veterans History Project, which is sponsored by the Library of Congress in Washington, D.C. where all interviews are submitted for use by researchers, educators, historians and family members.
Sewards said in a phone interview they have over 500 recorded interviews submitted.
Sewards also mentioned the outreach work they do with the juvenile probation system in the Lehigh Valley, where these youths help to work on transcribing interviews as well as Armed Services uniform research.
The Project raises proceeds to go on honor bus trips with the Veterans to visit Washington, D.C. and other places that are holding wartime machines.
You can become a member or donate to this important organization by visiting lvveteranshistory.org.
There you can view their pages archives through the years and meet some of our local Veterans and also appreciate their slogan "The greatest casualty of war is being forgotten."