Fishing contest a memory maker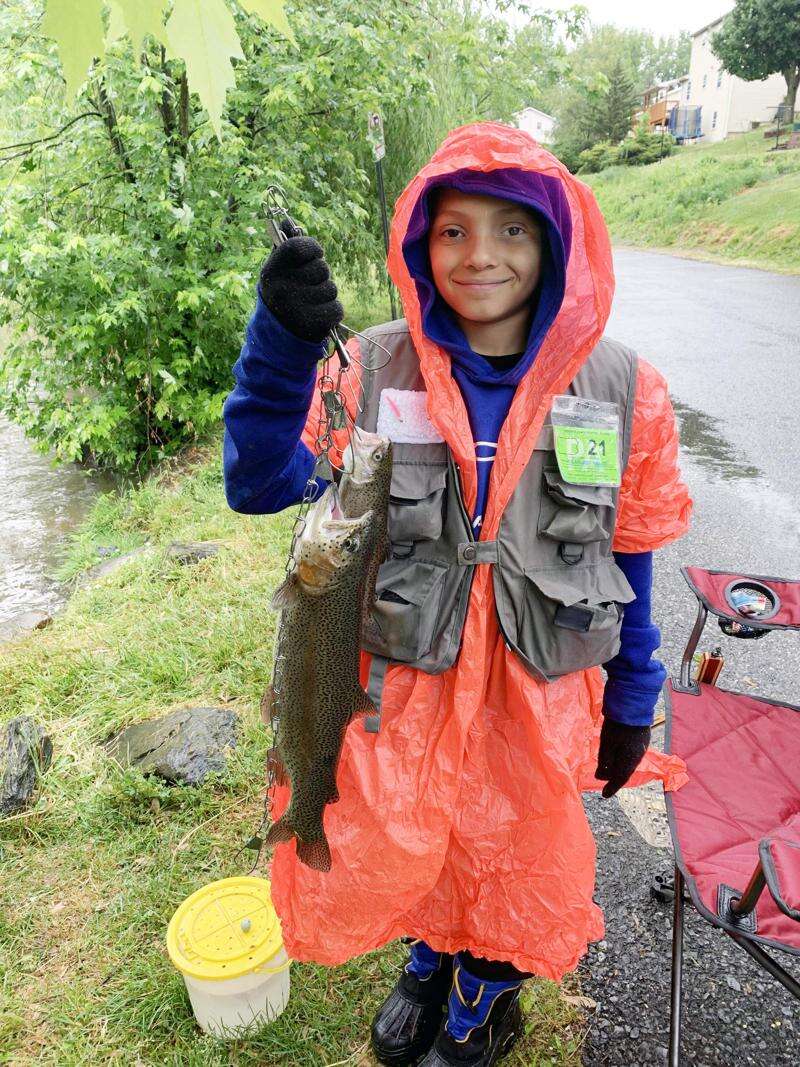 Published July 21. 2021 10:38AM
Carmelo Velasquez, a third-grader from Whitehall, got up May 29 to a cold, rainy, unpleasant morning. He and his family all planned to attend the annual fishing derby, held 9 a.m.-noon at Hokendauqua Park and Playground, 3471 Lehigh St.
Sponsored by Whitehall Township Recreation Bureau, with refreshments offered by Hokendauqua Park & Playground Association, the groups followed the adage, "We cannot control the weather, but we can adjust our sails."
The Velasquez family fought the elements. Despite the foul weather, the family and others present dropped fishing rods in an effort to land a trout. There was a grand prize for the biggest trout.
The family caught several fish, with Carmelo landing a 19.5-inch rainbow trout. His persistence paid off as Carmelo won the overall biggest fish award.
Award sponsors were Will Marx's Bait & Tackle and Coplay News Agency Live Bait and Tackle Shop.