Memorial Pool reopens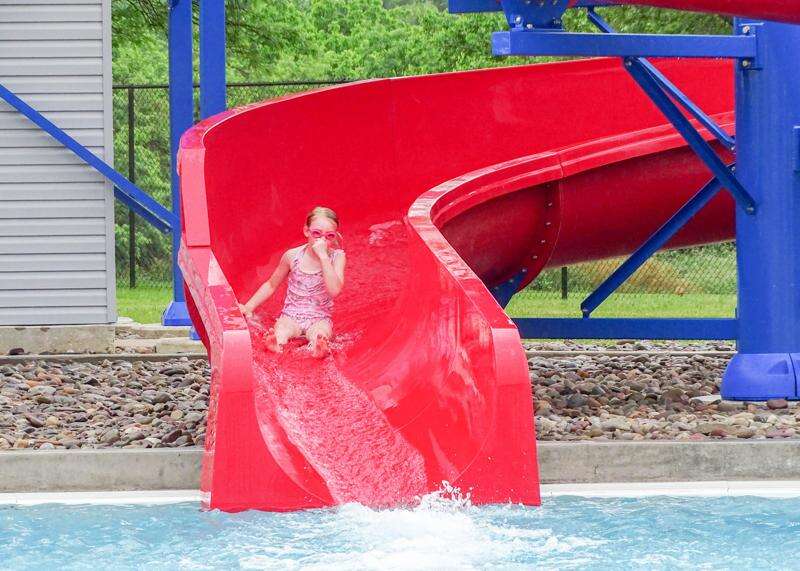 Published June 22. 2021 01:03PM
The reopening of Memorial Pool brought sunshine to a cloudy – well, mostly rainy – day June 11 in the city of Bethlehem, which celebrated the occasion with an official afternoon ceremony.
"Maybe the rain is a good omen," Mayor Robert Donchez said with a smile.
Originally opened in 1956 and last used in 2017, Memorial reopened in its 65th year with a completely new design after demolition and reconstruction. The complex features three pools: an activity pool with two action slides; a six-lane competition pool with three meter and one meter diving boards; and a zero entry pool with a splash bucket feature.
Those joining the mayor included State Sen. Lisa Boscola; Northampton County Executive Lamont McClure; State Rep. Steve Samuelson; State Rep. Jeanne McNeill; Megan Beste, district director for Congresswoman Susan Wild; Lauren Ingrund of the Pa. Department of Conservation and Natural Resources; Joanne Messenlehner, first diver at the 1956 grand opening; Jodi Evans, City of Bethlehem recreation director; and Jane Persa, retired City of Bethlehem recreation director.
The pool opened for season pass holders that evening and to the general public the next day.