'Pride and Prejudice' performances to benefit Bloom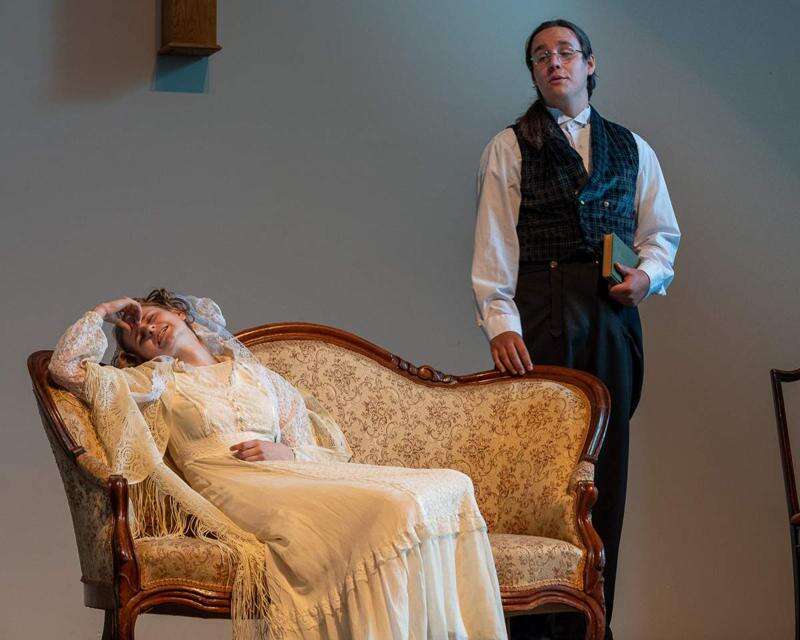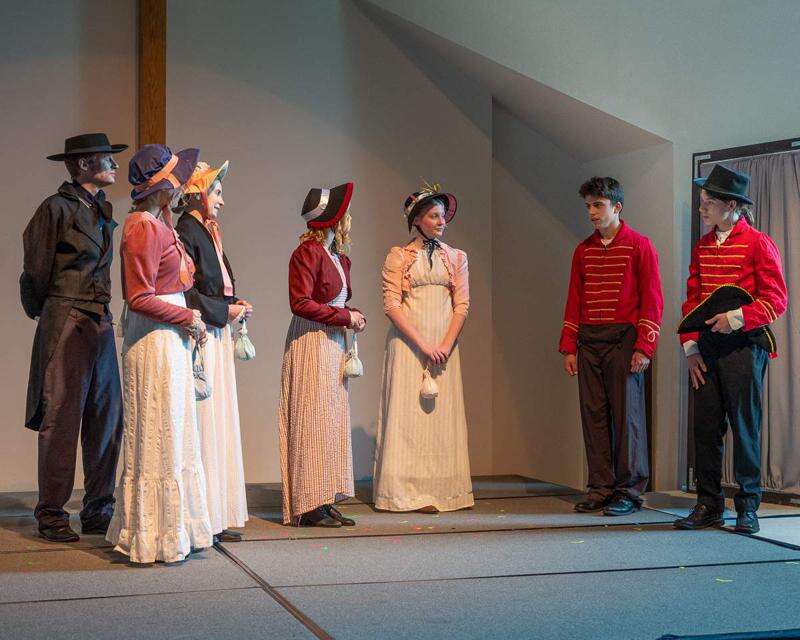 Published June 17. 2021 08:22AM
By Susan Bryant
Christian theater group, Players of the Stage, will present "Pride and Prejudice" June 17-19 for its 20th-year anniversary season.
Based on Jane Austen's novel and adapted by Anna Lauffer, the play set in 1813 England tells the story of Elizabeth "Lizzy" Bennet, who learns about the repercussions of her hasty judgment of Mr. Darcy, a wealthy, handsome and intelligent man who lacks social graces.
Eva Martinez, who plays Lizzy Bennet, spoke with The Press about her role.
"Lizzy Bennet is a smart and quick-witted young woman," Martinez said. "She is honest and assertive. Her good sense and observation allow her to, most of the time, see people for who they are.
"Even though her confidence in her own judgment leads her to accept too quickly her first impressions of both Darcy (played by Gerard Behe) and Wickham (portrayed by Devan Tophoney), she is also able to assess her own behavior and admit her mistakes."
Martinez said she enjoys portraying Lizzy.
"I love this story, and knowing it so well makes playing Lizzy feel very natural," she explained. "Lizzy is very relatable because we have all been wrong about people before.
"I like being able to portray the growth and change her character goes through and how judging others wrongly forces her to look at herself more closely.
Behe commented on his role as Mr. Darcy.
"Mr. Darcy embodies the pros and cons of a wealthy English aristocrat," Behe said. "While arrogant and proud, he is also honest, rational and has a high ideal of nobility.
"His arrogance and pride are what causes him to constantly judge others and, because of this, he is strongly disliked by most people he encounters. "However, it is his sense of nobility that ultimately causes him to reflect on his own faults and becomes a more humble man."
Behe said portraying Darcy's character arc is a great experience.
"Darcy goes through a nuanced transformation of being a snobbish man who is unwilling to recognize his own flaws to a more respectful and nonjudgmental individual."
Ethan Goonewardene, who plays Mr. Bennet, described his character.
"Mr. Bennet acts as the sober picture of the unhappiness the younger characters in the show work so hard to avoid," Goonewardene said. "Living in a marriage that is clearly unfulfilling, his sarcastic intellectualism masks his truly depressing situation.
"The Bennets' marriage provides the stakes of the show for Jane (played by Hannah Shane) and Lizzy, as they see firsthand the consequences of making the wrong choice when choosing a partner.
"Pride and Prejudice" is directed by Marian Barshinger, who said she chose this play because of the multitude of challenging roles which highlight the talent of POTS seniors.
"This also was a show POTS performed in our early years, and we wanted to bring back a classic," she added.
"'Pride and Prejudice' is a romantic story, but it is at its core about young people discovering who they are and what true love really is."
The show will benefit Bloom, formerly known as Truth for Women, in Bethlehem, and Bloom Bangor, which are dedicated to helping women rescued from sex trafficking.
"It was important to us to choose an organization that supports, protects and empowers women in our community," she explained.
"Pride and Prejudice" will be performed 7 p.m. June 17 and 18; and 2 p.m. and 7 p.m. June 19 at Living Hope Presbyterian Church, 330 Schantz Road, Lower Macungie Township.
Tickets for all performances are free but reservations are required.
A freewill offering will be taken to benefit Bloom.
For tickets, email potstickets@gmail.com.
For more information about Players of the Stage, visit playersofthestage.com.