COLONIAL INTERMEDIATE UNIT 'Your own hard work got you here'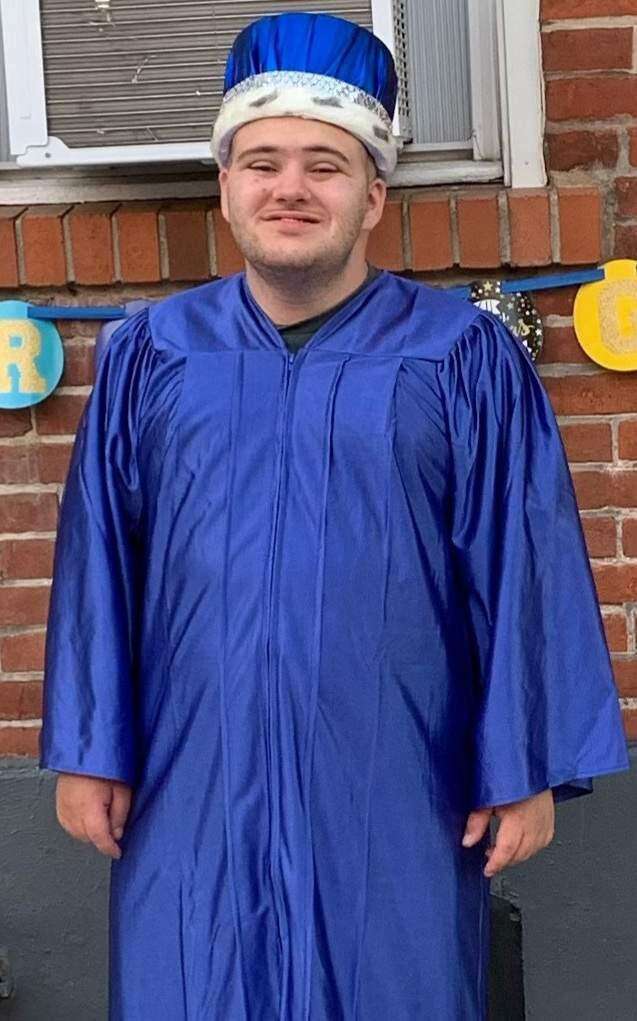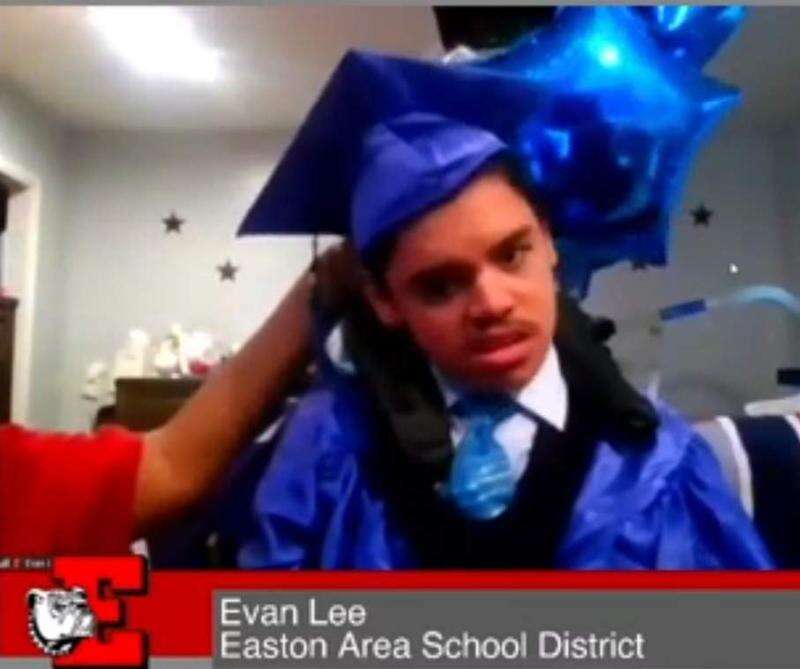 Published June 10. 2021 11:55AM
Five Bethlehem area students and one Easton area student who attended a classroom in Bethlehem graduated high school through Colonial Intermediate Unit 20 in a virtual ceremony May 27. The ceremony opened with a photo montage of all of the IU20 graduates, to the music of Pomp and Circumstance.
IU Director Christopher Wolfel spoke of the connections between school districts and the intermediate unit, which provides services to students from 13 school districts and three career technical schools in a three-county area. He thanked the teachers and families for their commitment to the graduates' education. He finished by speaking about Memorial Day, and introducing the guest speaker, his father Jonathan Wolfel, a U.S. Army veteran.
"Most important, remember it was your own hard work that got you here," Sgt. Wolfel said, "and for that reason I am honored to be with you here this evening." He reminded them to "never stop learning."
Along with class speaker Nicholas Dorian, Sgt. Wolfel led the Pledge of Allegiance.
Director Wolfel said some graduation certificates were delivered in person to students when he and Dorian arrived at the students' homes in a yellow IU 20 school bus.
Dorian thanked his teachers and his family.
"I want to thank you for teaching me everything I should know for the future," he said. He concluded by congratulating the class of 2021.
The graduates
Daniel Morales attended Freedom HS. His teacher was Jeffrey Kovacs. "Daniel first came into my room at Freedom three years ago," Kovacs said. "From the moment I met him, I could tell how bright he was. What I didn't know at the time was that he was one of the best workers in my class. As he prepared for life after high school, he learned and gained pre-vocational skills to hopefully prepare him to obtain a job in the future. Daniel will be missed in our class but we all know he is destined for great things." Daniel loves to draw, and enjoys music, especially instrumental drum music.
Christopher Remes attended Colonial Academy. Meghan Kutzler was his teacher. His mental heath worker, Lance Klein, said, "Chris has been a pleasure to teach. He always knows how to make the staff smile with his infectious laughter and positive attitude."
Nathan Mussleman attended Colonial Academy. His teacher, Meghan Kutzler, said "I've been blessed to be Nathan's teacher for the past five years." She added he always made sure she stayed on schedule. Nathan was elected Prom King for the CIU20 Prom this year.
Roman Comoglio attended Colonial Academy. His teacher Lexi, Hernandez, said Roman has been a great role model for the students in her classroom by always being open, kind, and willing to learn. She added that you would also want Roman on your team for Jeopardy.
Samantha Garsney attended Colonial Academy. Her teacher, Angela Liberto, said she has an amazing memory and loves dancing and singing her favorite songs. "Samantha has taught me to dance, laugh and smile," Liberto said.
Evan Lee is a student from the Easton Area School District. He attended Liberty HS. His teacher was Michelle Davis. (Some IU20 classes have students from other school districts, according to the type of support the student needs.) "I have had the pleasure of being Evan's teacher for the last three years," Davis said. "We didn't know that half of that would be online (due to the COVID shutdown). Evan has grown and learned so much in that time. I wish I could continue to call him one of my kids. I want to thank Evan's team, his nurses and his grandparents."