Becahi softball team wins District 11 championship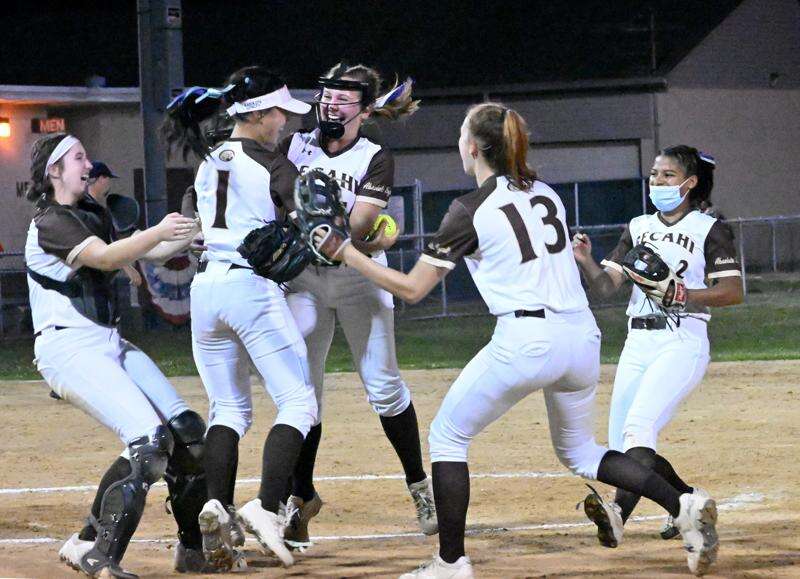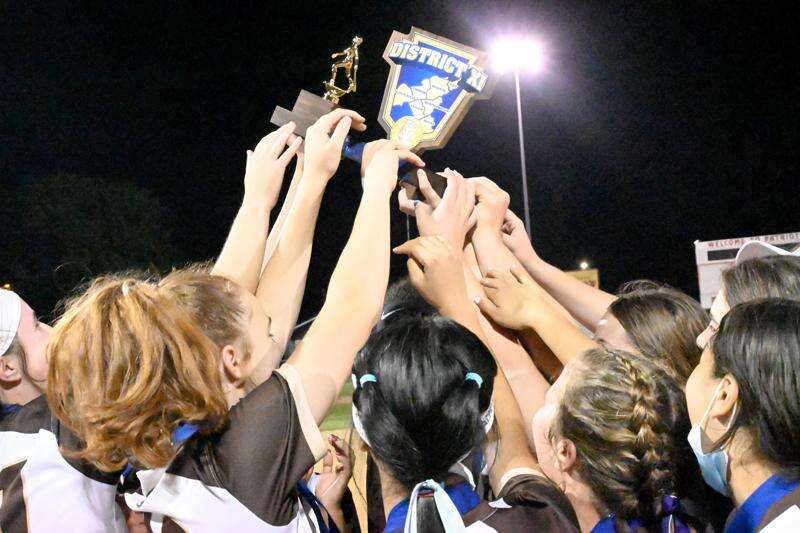 Published June 09. 2021 04:30PM
Bethlehem Catholic center fielder Jaden Spigner described the Golden Hawks as "hitting in bunches" after they claimed the District XI Class 4A softball title in their 11-4 victory over Northwestern Lehigh last Tuesday at Patriot's Park in Allentown.
Three hits and two runs in the second inning put the Hawks ahead of the Tigers, 3-1 on a double by shortstop Abby Rodriguez.
"As soon as I got in the batter's box I knew I had to come out strong. If not, then we were gonna' have to fight tooth and nail to beat them," Rodriguez said. "That first pitch was down the middle, and I just went with it, and two runs scored, so I was beyond excited with that."
Before the next bunch came, Spigner hit a two run homer after Jordan Merkin's line drive base hit in the third inning.
"I saw Coach Mazza give Jordan the steal sign, and I like to at least swing and try to cover her," Spigner said, "and the pitch was a little up and a little outside, and I like to drive those pitches, so once it hit off my bat, I was like, that felt really good."
Northwestern Lehigh scored its second run on an RBI by Kylie Zentz after a lead-off double by Olivia Stofflet.
Becahi came up in the top of the fifth to score two more runs and another in the sixth on an RBI double by Ashely Judd, making the score 9-2.
"I wanted to get a big, clean hit and get Jaden in to score, and it just happened," Judd said. "[Winning] is a big deal to me because I'm not playing in college, so these could be the last games I ever play. It's really important and special that we could win this game."
Widening the lead even further, Francesca Oberholzer had a lead-off double to deep left field in the seventh inning, and Judd's single scored the Hawks' last two runs of the game.
"Offensively, we have been hitting, I'll say that," Becahi coach Rich Mazza said. "This was by far our best defensive game. (Pitcher) Emma (Bond) was phenomenal. And how about that dive Jordan made in the hole? That was late in the game and that was tremendous."
The Hawks also held off Tiger's big hitter Morgan Farthing.
"We jammed her a couple times, and she finally got a hit on a changeup which was in the dirt so kudos to her for that. I feel we really came at her," said Bond. "Northwestern's extremely good at hitting, so big strike outs helped a lot and boosted the whole team's confidence."
Coach Mazza presented district gold medals to each of his players after the game.
"That was tremendous, especially the kind of kids they are," Mazza said. "If you peak too early in the year, that's no good, and some teams peak too late. We're just coming right when we should."