Track competes at districts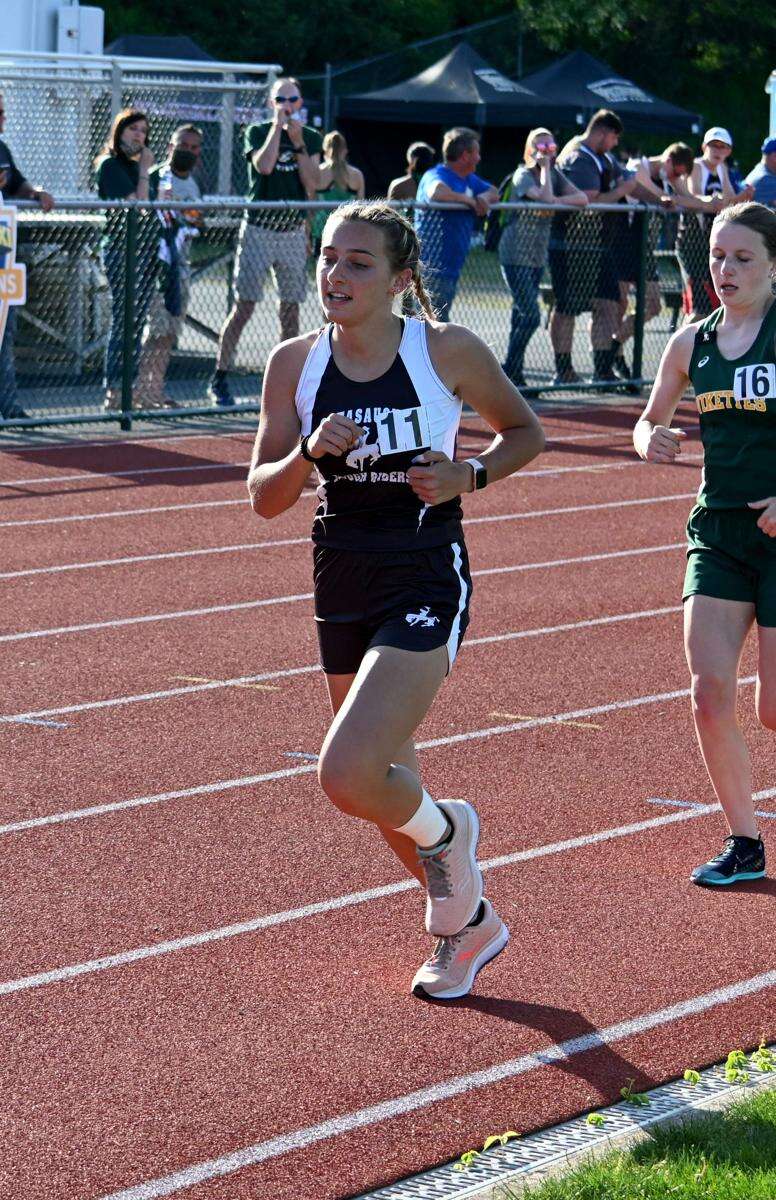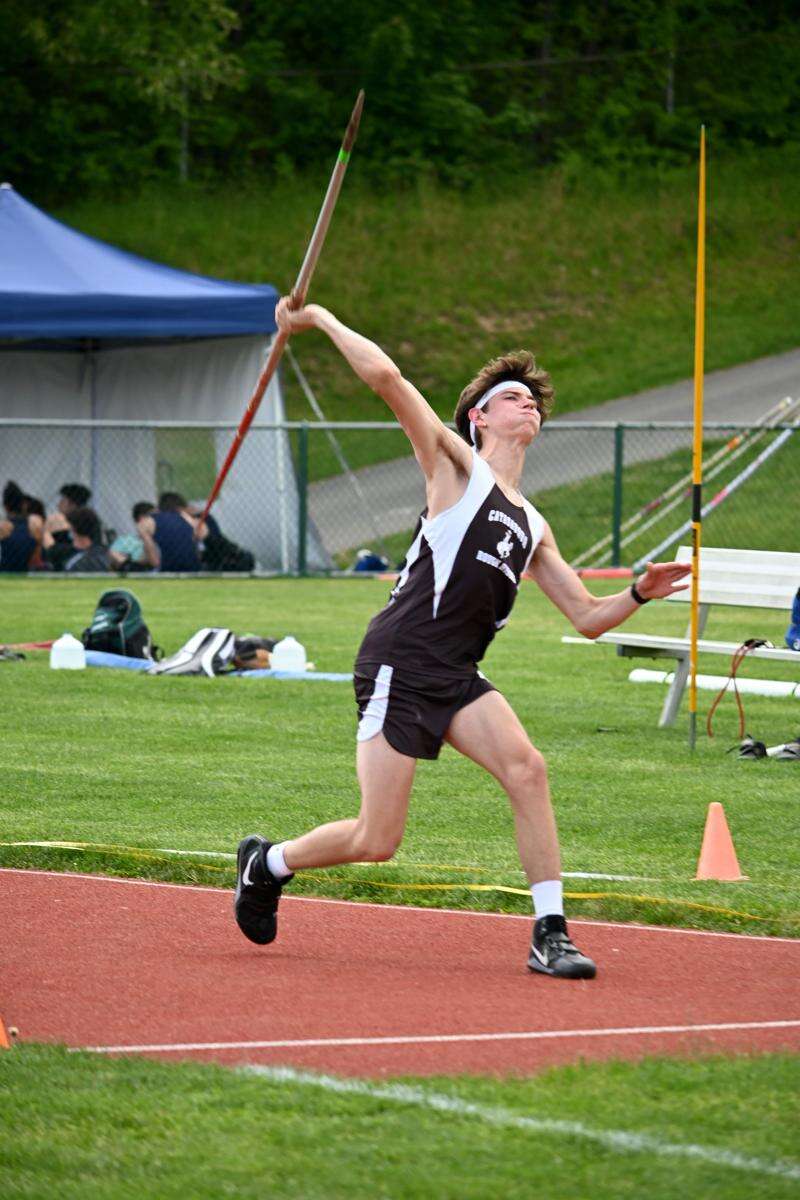 Published May 27. 2021 01:37PM
Dorian Hoagland was disappointed with not qualifying for the state tournament, but he appreciated the ride getting to districts.
The Catasauqua senior placed second in the javelin with a toss of 152-11 at the recent PIAA District 11 Class 2A meet at Blue Mountain High School.
He was among several Rough Riders who had stellar performances at the meet. Hoagland's personal best in the javelin was 169-4.
"I felt good going into districts, but I let my head get to myself too much," said Hoagland. "I didn't throw to my full ability.
"I had two good throws around 152 feet, but it was still short of my personal best. After I was done, it really hit me hard that I didn't make it to states. But I knew I did the most I could this season, and I was proud to take second.
"With coach (John) Stofko, I never would have made it this far, and I improved so much over the course of the last three months."
Head coach Kyle Rusnock has watched Hoagland grow over the years.
"He has worked very hard to get where he is," said Rusnock. "Dorian developed into one of the top throwers in the (Lehigh) Valley. He worked on all aspects of it, and it really started to show this spring."
Senior Lexi Rushatz was seventh in the 400 (1:04.54) and 11th in the 1,600 (5:54.81). Junior Madison Harth was ninth in the triple jump (30-11.50) and fellow junior Aidan Gerhard netted the same place in the discus (84-10).
"I thought I did pretty well at districts," said Rushatz. "I was hoping to place at districts, but the competition was pretty tough.
"It was kind of surreal to think that was my last track meet, and it was very difficult having it at Blue Mountain rather than at Whitehall."
Sophomore Wyatt Younes was fifth in the 200 (24:19) and seventh in the long jump (19-06).
Senior Tyler Monahan was eighth in the shot put (39-09.50), and sophomore Jacob Dove was 10th in the 400 (52.11).
The Roughies' 4 X100 relay team of seniors Hamyah Jenkins and Tyra Jackson, freshman Jaclyn Waltz and sophomore Madelyn Gonzalez finished ninth (54.61). Their 4 X400 relay team of junior Lucy Brubaker, freshman Alivia Bear, senior Breonna Brinkley, and Rushatz were 10th (4:49.13). They did best their 4 X 400 time by 10 seconds.
The 4 X 800 team of Brubaker, junior Ashley Ritter, Bear, and Brinkley finished sixth (11:53.62).
"We were happy with their performances," added Rusnock. "We will lose some prominent seniors, but we have a good number of people back."