Bell Ace Hardware helps fire company raise funds lost during pandemic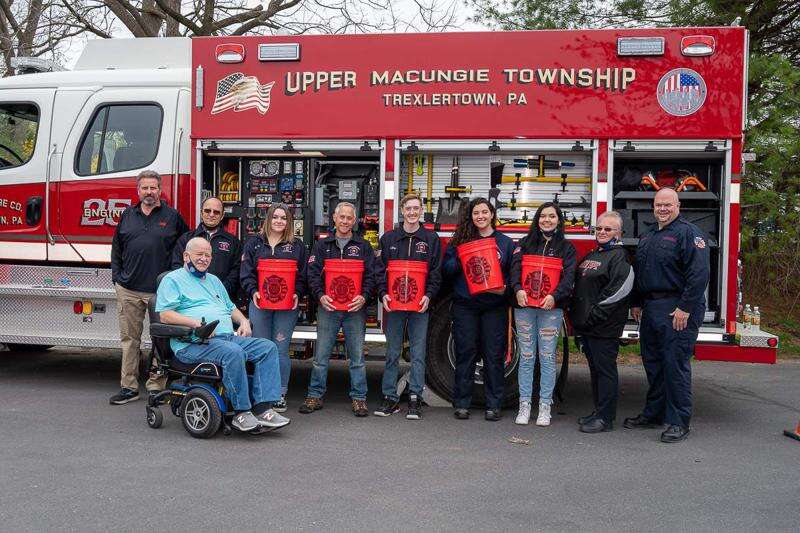 Published April 29. 2021 09:00AM
By LOU WHEELAND
Special to The Press
Joe Rudderow III, owner of Bell Ace Hardware, Trexlertown, recently approached the members of Good Will Fire Co. No. 1, Trexlertown, with an idea to help them raise funds lost due to COVID-19 restrictions preventing their annual fastnacht sale.
Rudderow suggested his business buy 1,500 Ace Hardware buckets with the Good Will Fire Company logo on one side and Ace Hardware logo on the other.
Each bucket would sell for $7.95 plus tax, with $5 going to the fire department.
Also, any products that fit in the bucket would garner an additional 20 percent discount.
Rudderow's goal was to raise $7,500 for the fire department.
According to Good Will Fire Company Secretary Linda Gorr, the $7,500 would replace the lost revenue from the fastnacht sale and other fundraisers this year.