Aroma of cheesesteaks lures customers to fire company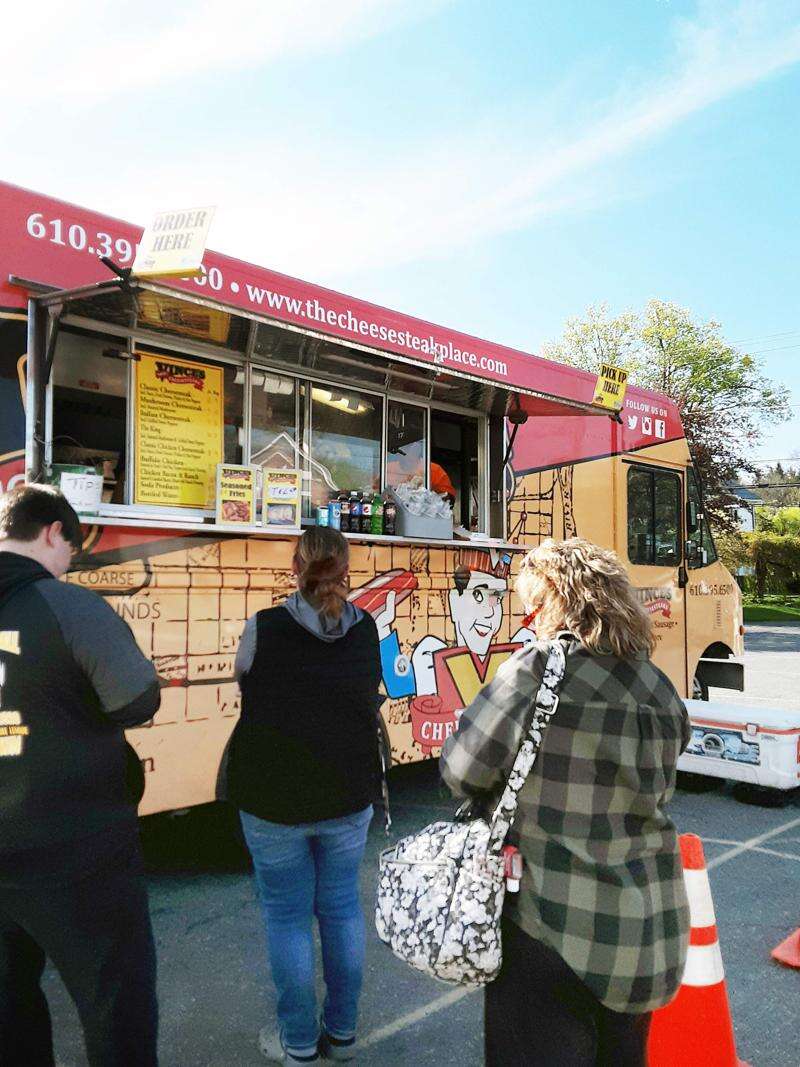 Published April 29. 2021 09:39AM
By ANNA GILGOFF
Special to The Press
Vince's food truck was having a good day.
A steady stream of hungry patrons lined up last Friday, waiting to sink their teeth into their signature cheesesteak sandwiches.
Vince's Famous Cheesesteaks was there at the behest of the New Tripoli Fire Company.
The parking lot accommodated customers from 2-8 p.m.
"Anyone could have stopped by to get a cheesesteak," Fire Chief Gary Kuntz said. "It was very convenient."
Meantime, a few doors down, members of the fire team were sponsoring a coin toss simultaneously.
"The cheesesteak sale and coin toss will go toward running the fire department," Kuntz said. "Donations and fundraising make up the biggest percentage of our funding."
Vince's Famous Cheesesteaks has an established popularity in the Lehigh Valley having worked with numerous companies including the IronPigs, the Lehigh Valley Phantoms and Cabela's.
"This is the first time that I am aware of, that we were having Vince's on site," Kuntz said. "A dollar from every cheesesteak sold will be donated to the fire department."
Business was brisk throughout the afternoon and evening.
"I haven't had one of his cheesesteaks since 1967, the year I graduated from high school," Leslie Balmat said.
The spring weather was an additional impetus.
"It's a nice day out," Brandy Lavish said.
"And, my husband was the one who wanted a cheesesteak."
Even her 3-year-old son, Gavin, said he loved cheesesteak and french fries, as well.
"This is a multigenerational food truck," said Lois Mayers, as she waited for her turn. "My family's followed Vince since the '50s."
Mayers seemed to know the family well.
"Vince's son is a pastor at Christ's Church at Lowhill," she said. "I've been looking forward to this for a long, long time.
"Nothing like good food and a little bit of fun."