Remembering 2020 through art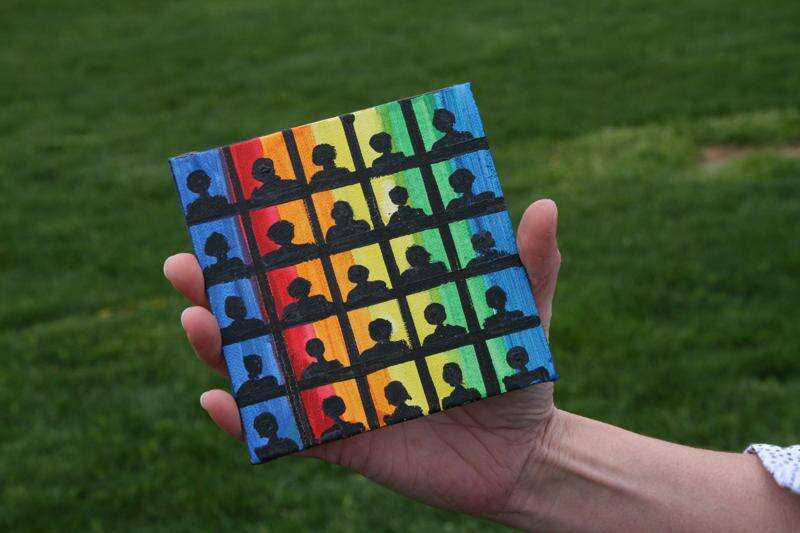 Published April 26. 2021 05:22PM
While the world strives to overcome the lingering coronavirus menace, spring has arrived and longtime quarantine rules are lightening, providing many people the first semblance of normalcy in many months.
But while 2020 won't and should not be forgotten, it challenged everybody differently. As we've had time to reflect on our personal experiences, local art lover Jaime Henry is reaching out far and wide with a clear vision of how volunteers can depict their memories for all to see.
Henry has created Art of Living 2020 – a sort of mail-order public participation art project – for people to express their pain and hope of that desperate year with a visual representation, and eventually serve as a catharsis when the collected works are compiled into an exhibit in the fall.
Henry says she'd been thinking about how everybody can experience the same overall situation but have a different perspective on it, and saw the popular five-inch square canvases as an opportunity. "Everybody had the same thing happen in terms of quarantine, but everybody did different things and had different perspectives on how they viewed it. I though having everybody create one collaborative installation would be a powerful image, because we all are separate, but then as one it could be a pretty powerful statement."
Henry, a speech therapist at a local school, reached out to artistically talented friends and already has more than a dozen finished products. Another friend, Tarah Cicero, helped her build a website.
The idea is simple; visit the site to order a canvas, which is shipped to you, and you have 60 days to complete and return your piece. Five dollars covers the cost and shipping, and the rest is left to your imagination.
"People don't have to be artists," Henry said. "I don't want that to deter [participation.] There are no parameters for style or medium – do what you want to do.
"I think what it is, is being in lockdown and away from everything, I think this can bring people together."
Henry will likely cease orders in July so she can show the complete collection in the fall. She has already had venue offers for the event.
Visit 2020artofliving.wixsite.com/2020artofliving to view the gallery or to participate.