Baseball, softball teams look to find their way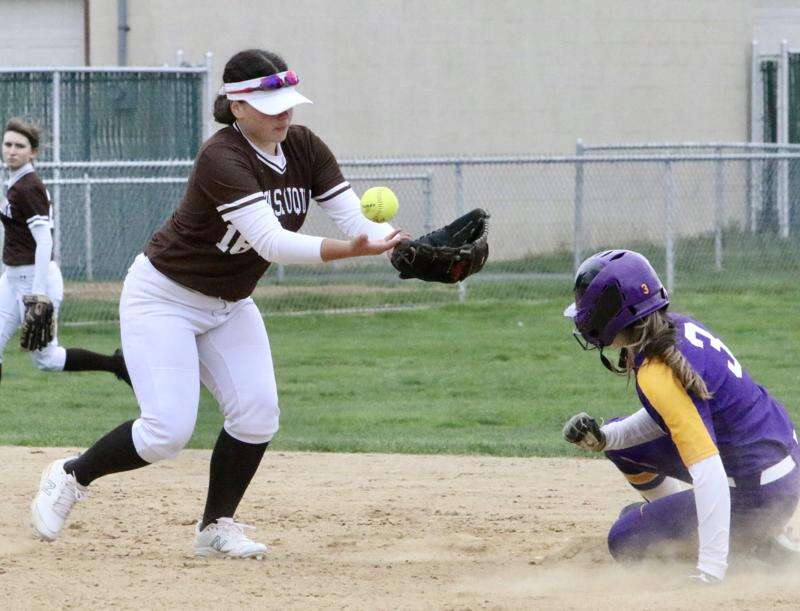 Published April 22. 2021 10:01AM
With their seasons heading into the final phases, Catasauqua's baseball and softball teams both continue to experience their share of growing pains.
The Rough Rider boys' team began play Wednesday with an overall 4-6 mark, while the girls' team had a 2-7 post.
The Catty boys' team dropped a 10-2 decision at Notre Dame Monday, as the host Crusaders blew open the game with a grand slam in the fifth.
Brandon Jenny suffered his first loss of the season, as he went four innings.
Cole Schiffer went 3-for-4, Hunter Reitz was 2-for-4, and both Christian Fye and Anthonie Hunsicker each went 2-for-3.
The Roughies stole five bases, led by Schiffer and Hunsicker who each had a pair and Reitz had a solo swipe. They were a perfect 5-for-5 on the base paths.
Head coach Steve Bradley was frustrated with his team's failure to execute.
"We left runs on base," he stated. "We played well defensively and hit the ball well. But we couldn't get runs across the plate.
"We gave up a grand slam and had two walks. That hurt."
A few days earlier, the Roughies suffered a 15-2, five-inning defeat to Palisades. They were coming off a 9-5 win over Pen Argyl.
Shiffer and Reitz both went 2-for-4 against Pen Argyl.
On the season, Schiffer is hitting .467 and Reitz is hitting .438.
Bryann Rivera, who pitched three impressive relief innings with five strikeouts against Pen Argyl, could find his control in a start against Palisades.
"We hit the ball hard, but we didn't throw strikes," added Bradley. "We had a number of shots right at people.
"I think we are just as good as they are. We just didn't do enough things well. Rivera really threw well against Pen Argyl. He'll straighten himself out."
The softball team suffered a 5-1 loss at Pen Argyl, and they also were blanked, 14-0, by Southern Lehigh, and dropped an 11-1 decision to Palisades at Patriot's Park.
Delaney Troxell had 10 strikeouts with one walk despite giving up seven runs in the loss to Palisades.